New report claims "sheer brutality" by Myanmar's Rohingyas on Hindus
New report claims "sheer brutality" by Myanmar's Rohingyas on Hindus
May 23, 2018, 04:52 pm
3 min read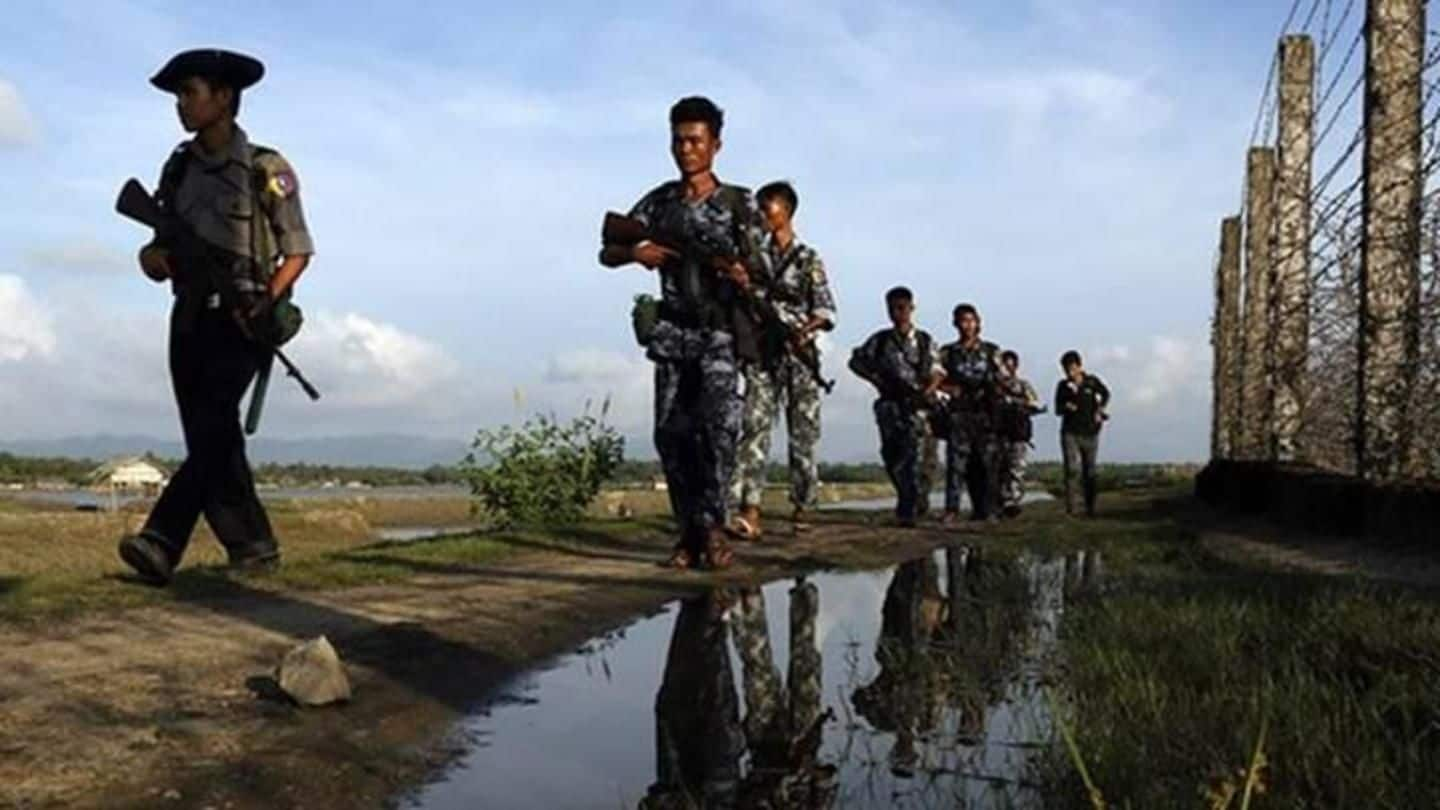 In what could potentially change the narrative around Myanmar's Rohingya Muslims, a report by Amnesty International has made controversial allegations. The organization claims that Rohingya militants, who have been persecuted for years by the state, massacred as many as 99 Hindus last August. Such violence marked the initial days of a Rohingya uprising against state forces, who have been accused of brutalities too.
For evidence, Amnesty conducted interviews across Myanmar and Bangladesh
According to Amnesty, the Arakan Rohingya Salvation Army (ARSA) is behind "at least one, and potentially a second, massacre" of Hindus, including women and children, "as well as additional killings and abductions of Hindus in August'17." The "sheer brutality" had left an "indelible impression" on the survivors in Rakhine State. Amnesty conducted dozens of interviews in Rakhine as well as Bangladesh and collected photographic-evidence.
Scores were robbed and killed, others simply vanished
On August 25, ARSA-militants attacked Ah Nauk Kha Maung Seik village. Holding knives and rods, they rounded up Hindus, robbed them, and killed 53 "execution-style." Some were spared after ordering them to convert. The same-day, 46 Hindus disappeared from neighboring Ye Bauk Kyar village. They were presumed killed. There were other attacks, Amnesty claims, but determination is difficult as access to Rakhine is restricted.
Attacks preceded a bloody clampdown on Rohingyas by the state
This came days after ARSA launched a series of attacks on nearly 30 Myanmar security posts, which prompted a clampdown on Rohingyas by the state forces. Thousands of them were raped, tortured, starved or killed, and entire villages burnt. Amnesty claims more than 693,000 Rohingyas were forced to flee to Bangladesh. Many were later repatriated.
Last week, Myanmar had blamed stakeholders for listening to "one-side"
Incidentally, the Amnesty report comes a week after Myanmar's permanent representative at the UN Security Council criticized the global community for listening to only "one side" of the story. However, Myanmar cannot make such criticism "while denying access to Rakhine," said Tirana Hassan, Crisis Response Director, Amnesty. Accountability for atrocities by ARSA is "every bit as crucial" as accountability by Myanmar's security forces, she added.
Analysts hope Myanmar opens doors after Amnesty report
Myanmar has consistently denied abuses by its forces despite a pile of evidence. Reacting to the latest development, Government Spokesman Zaw Htay said, "It is important that the international pressure on Myanmar won't favour ARSA's actions. However, experts say this report should convince it to open its doors for independent investigations into the years-old crisis in the nation.