Time to shift to family; not joining politics: Indra Nooyi
Time to shift to family; not joining politics: Indra Nooyi
Aug 07, 2018, 02:57 pm
2 min read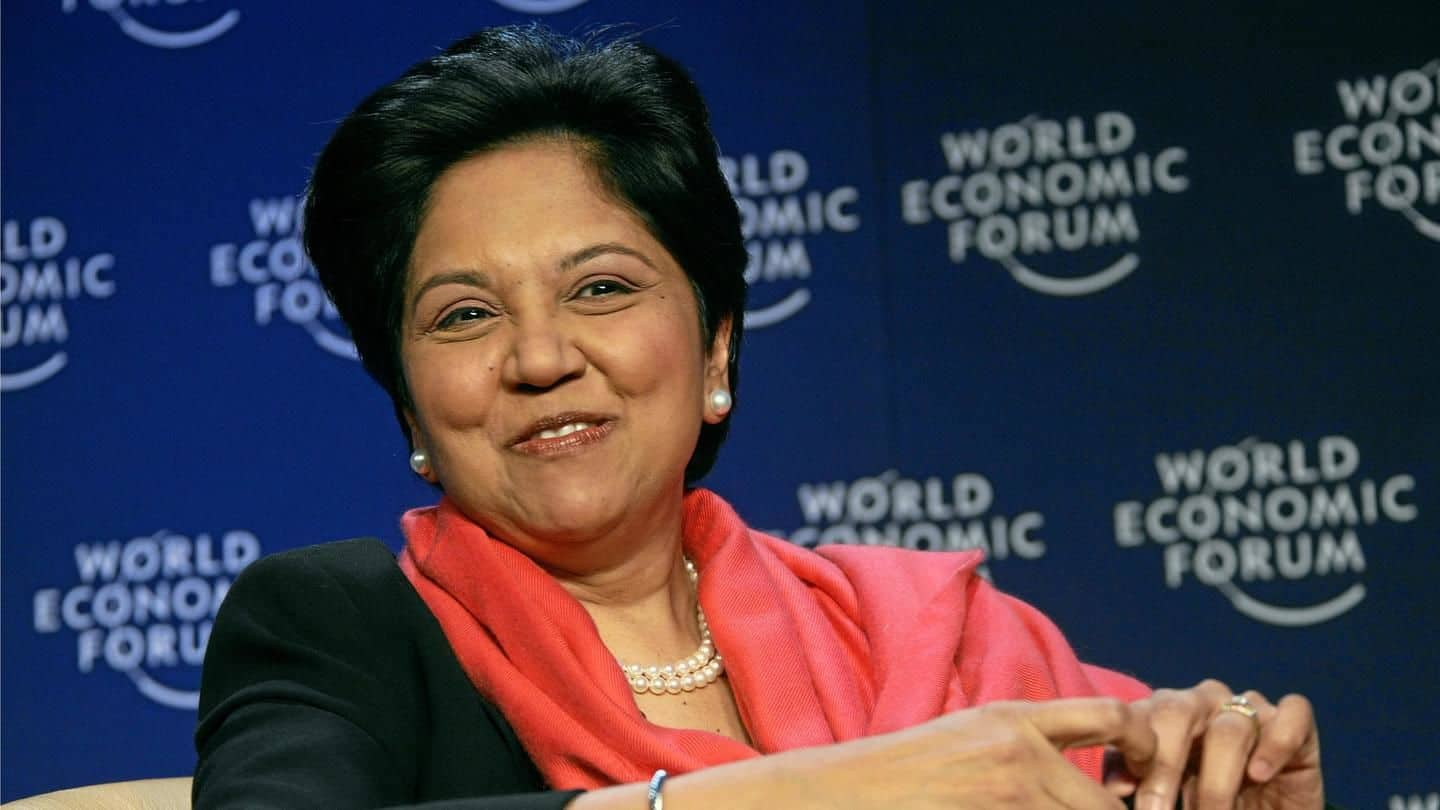 Indra Nooyi has ruled out joining politics and will now focus on her family after her long-innings at the beverage giant PepsiCo. PepsiCo yesterday announced that its Board of Directors has unanimously elected Ramon Laguarta, 54, to succeed the Indian-origin Nooyi as CEO. Nooyi, 62, will step down on October 3 after 24 years with the company. She will remain Chairman until early 2019.
PepsiCo always came first in the last 24 years: Nooyi
"Being the CEO of a company is all-consuming," Nooyi said. "When you are the CEO, especially of such a large company, there's only one priority, and that priority is being CEO. I think my family was short-changed a lot. The last 24 years, the PepsiCo family always came first," she said. She added, "Now is the time to shift my priorities to my family."
PepsiCo's sales dipped in North America for four consecutive quarters
Indra got married in 1980 to Raj Nooyi, President of AmSoft Systems. They have two daughters. According to a Fortune report, before the announcement of Nooyi's exit, PepsiCo's stock was flat year over year and its beverage sales in North America had dropped for four consecutive quarters as consumers look for alternatives to soda. Nooyi said that the timing of her departure was unrelated.
Nooyi's departure, concern for small group of female Fortune-500 CEOs
Nooyi's departure in two months will further diminish the already small group of female Fortune 500 CEOs, as she is one of just 25, and the even more minuscule ranks of women of color. "It concerns me in that we can actually count how many there are, as opposed to saying there are hundreds," she said in an interview.
Nooyi planning to work on uplifting women to C-Suite positions
Nooyi has an interest in getting more women into the top echelons of management. "I think after stepping down as CEO I can work with other women to figure out how to get them to C-Suite positions and as a mentor and supporter," she said.
Leading PepsiCo has been an honor of my life: Nooyi
Nooyi, one of the world's most powerful business leaders, said leading PepsiCo has been the honor of her lifetime, and she is incredibly proud of all the company has done over the past 12 years. "I am confident that Ramon and his senior leadership team will continue prudently balancing short-term and long-term priorities. PepsiCo's best days are still ahead of it," she said.