Trump to welcome freed Korean Americans' return to US
Trump to welcome freed Korean Americans' return to US
May 10, 2018, 11:27 am
3 min read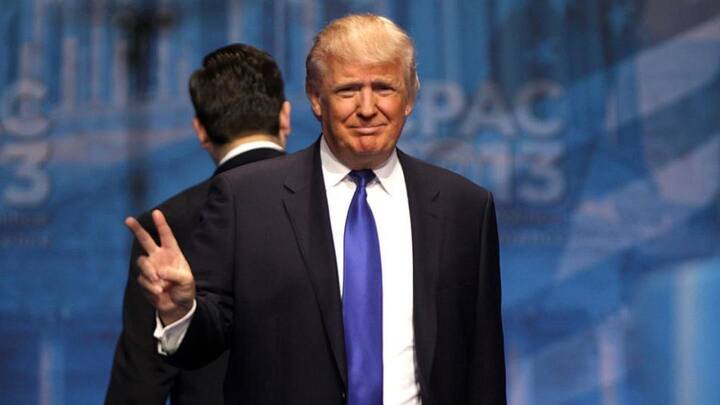 US President Donald Trump is promising "quite a scene" when three Korean Americans detained in North Korea return to mainland US after more than a year in prison; their freedom is a bonus from the warming of relations between the longtime adversaries. Despite a middle-of-the-night landing at the Washington-area Joint Base Andrews, Trump and his wife plan to celebrate in person when they arrive.
Korean Americans were released yesterday
The men, Kim Dong Chul, Kim Hak Song, and Tony Kim, were released yesterday as Secretary of State Mike Pompeo left Pyongyang after meeting with Kim Jong-un amid final plans for Trump-Kim summit. The Americans boarded Pompeo's plane out of North Korea without assistance and then transferred in Japan to a Boeing C-40 outfitted with medical facilities for a trip to the US.
Korean Americans thanked US government
Shortly after they touched down on American soil in Alaska for a refueling stop yesterday afternoon, the State Department released a statement from the freed Korean American men. "We would like to express our deep appreciation to the United States government, President Trump, Secretary Pompeo, and the people of the United States for bringing us home," the three men said.
Trump thanked Kim for Korean Americans' release
Trump made a point of publicly thanking North Korea's leader for the prisoners' release saying, "I appreciate Kim Jong-un doing this," and hailed it as a sign of cooling tensions and growing opportunity on the Korean peninsula. Kim decided to grant amnesty to the three Americans at the "official suggestion" of the US President, said North Korea's official news agency, KCNA.
Why were the Korean Americans arrested?
North Korea had accused the three Korean Americans of anti-state activities. Their arrests were widely seen as politically motivated and had compounded the dire state of relations over the isolated nation's nuclear weapons. Singapore is likely to host Trump-Kim meeting, late this month or in early June, as Trump seeks to negotiate denuclearization of the Korean peninsula in his highest-stakes foreign policy effort yet.
Trump-Kim summit would not take place in demilitarized zone
Trump announced yesterday that demilitarized zone between the Koreas wouldn't host the summit. Trump entered office as an emboldened North Korea developed new generations of nuclear weapons and ballistic missiles capable of hitting the continental US. Those advances were the subject of President Barack Obama's starkest warning shortly before Trump took office, and this is a crisis he's convinced his negotiating skills can resolve.
Trump credited himself for the release of Korean Americans
Crediting himself for the recent progress, Trump has pointed to Kim's willingness to come to the negotiating table as validating US moves to tighten sanctions branded "maximum pressure" by the President. The wee hours' ceremony today was to be an early celebration of an issue that has already put the prospect of a Nobel Peace Prize on Trump's mind.