Pakistan must do soul-searching on India's legitimate concerns: Omar Abdullah
Pakistan must do soul-searching on India's legitimate concerns: Omar Abdullah
Written by
Aakanksha Raghuvanshi
Nov 11, 2018, 04:31 pm
3 min read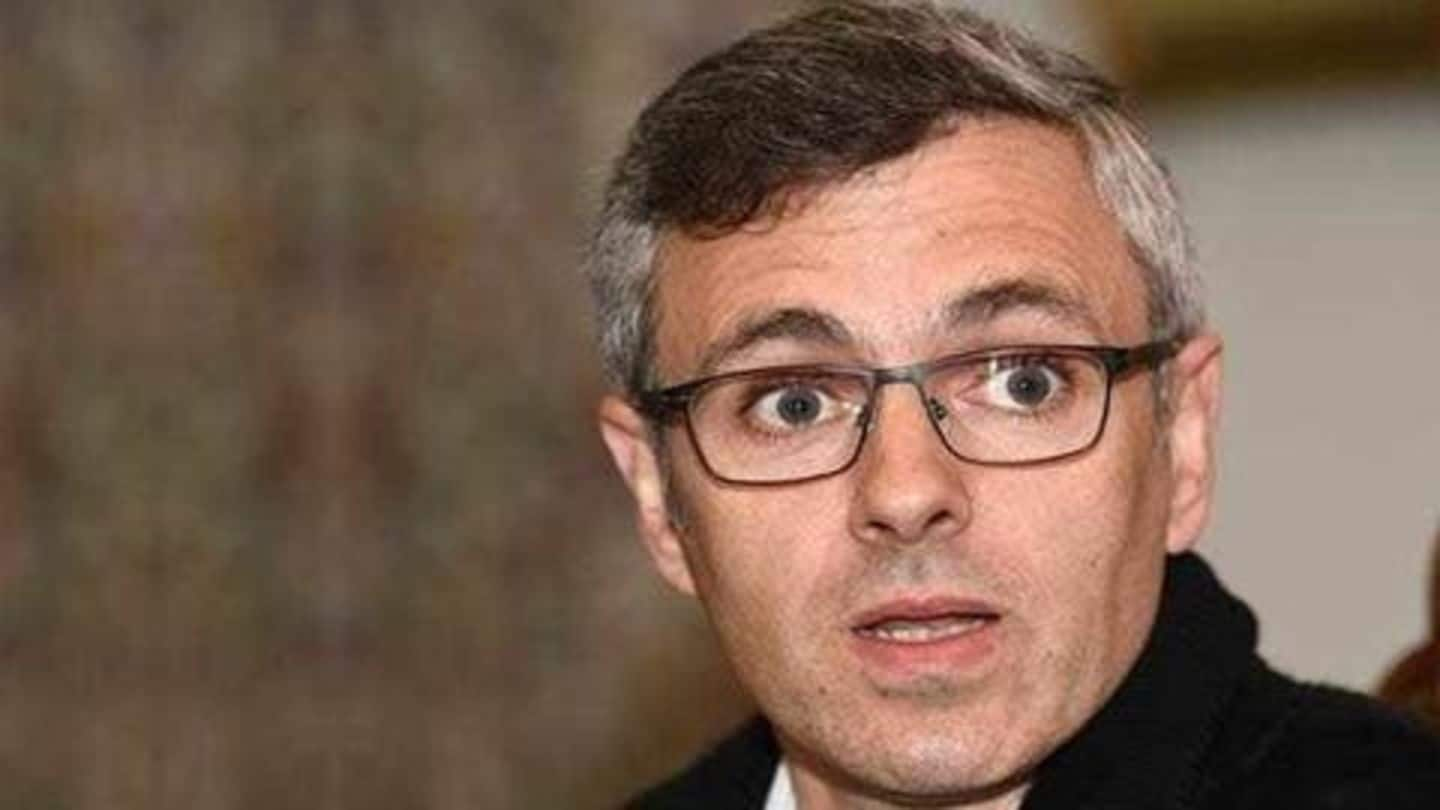 Prime Minister Imran Khan-led Pakistani Government must to do some soul searching on India's legitimate concerns to make way for a process of engagement on Kashmir, National Conference leader Omar Abdullah has said. The former Jammu and Kashmir CM was speaking in London for an event organized by the International Institute for Strategic Studies (IISS) around changing the narratives within the India-Pakistan bilateral context.
One-off summit-based approach is not the answer: Abdullah on Kashmir
The senior Kashmiri politician said that a one-off summit-based approach is not the answer. Any hopes of a proper dialogue on the issue, "insulated from forces that are inimical to a dialogue on both sides of the border," would have to wait to be realized at the end of India's General Election cycle in May 2019, Abdullah said.
Hafiz Saeed freedom hindered much-needed confidence-building measures: Abdullah
"While we are going through our election process, I think Pakistan needs to do a bit of soul searching in terms of addressing legitimate concerns that India has," Abdullah said. During the event, he said that the Pakistan government's decisions such as letting Lashkar-e-Taiba founder Hafiz Saeed "roam free" had proved a setback to the much-needed confidence-building measures.
India called off meet with Pakistan over Burhan Wani's stamps
"The recent decision of the Imran Khan government to release 20 stamps on Kashmir doesn't help," Abdullah said. The release of some 20 postal-stamps, glorifying Kashmiri militant Burhan Wani and others, by Pakistan was one of the reasons India cited to call off a proposed meeting between External Affairs Minister Sushma Swaraj and her Pakistani counterpart Shah Mehmood Qureshi in New York in September.
It's a worrying sign: Abdullah on educated youngsters joining militancy
Abdullah also lamented the "vast gap" between the representative of Government of India in Jammu and Kashmir - Governor Satya Pal Malik, and the youth of J&K needs to be narrowed urgently. He said that the educated youngsters and people of Jammu and Kashmir with secure jobs are joining the ranks of militancy and that is a very worrying sign.
Musharraf's four-point formula good for Kashmir solution: AS Dulat
AS Dulat, former Intelligence Bureau (IB) Special Director and former Research and Analysis Wing (RAW) chief, expressed hope that dialogue would be re-initiated between India and Pakistan soon. "We should talk and never stop talking. I remain optimistic on a solution in Kashmir," said Dulat, who pointed to former Pakistan President Pervez Musharraf's four-point formula dating back to 2006 as a "good starting point".