For decades, Pennsylvania priests sexually abused over 1,000 children
For decades, Pennsylvania priests sexually abused over 1,000 children
Aug 15, 2018, 04:43 pm
2 min read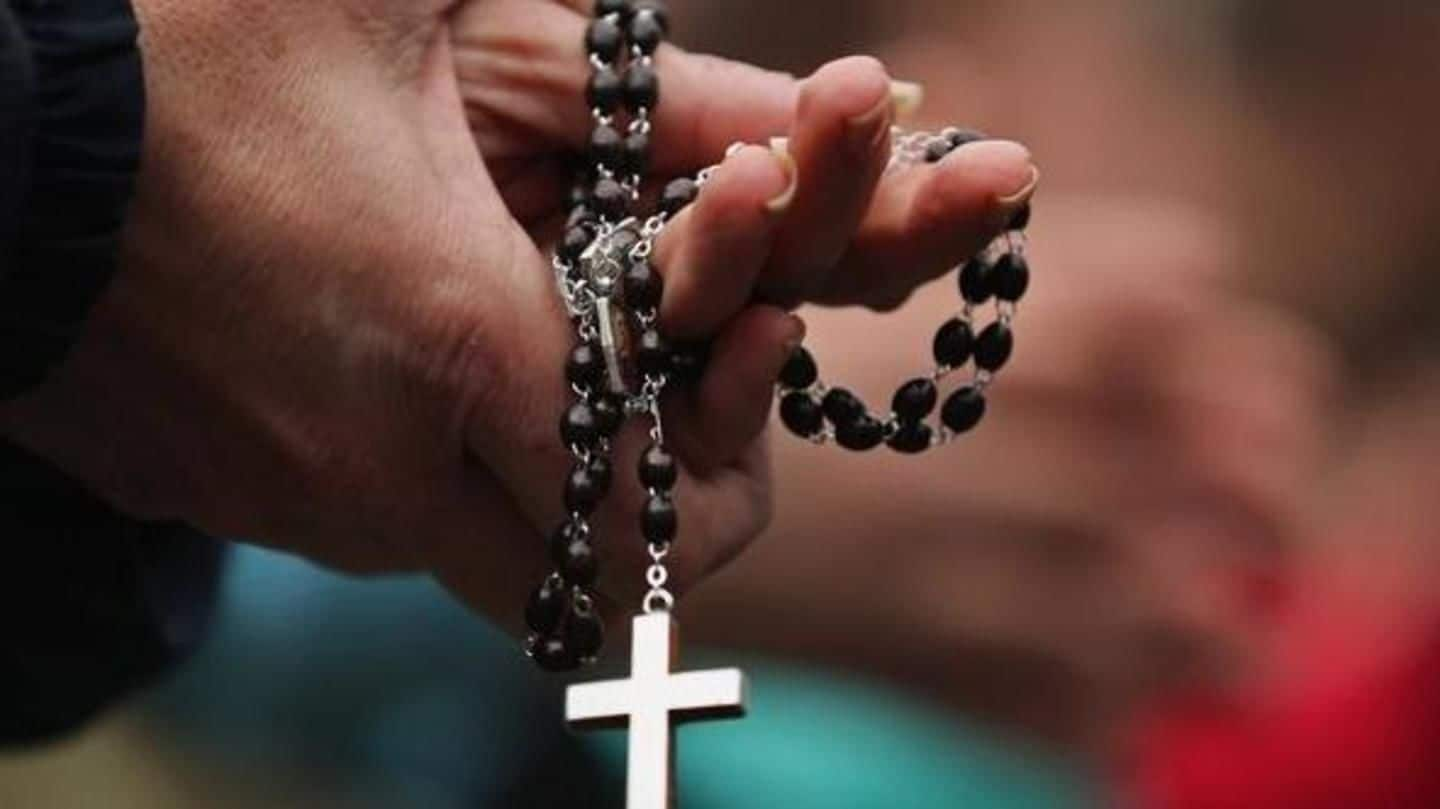 A grand jury report released, on Tuesday, said that hundreds of Roman Catholic priests in Pennsylvania have abused more than 1,000 kids since the 1940s, and senior church officials systematically covered their actions. An AP report highlighted the findings, and the details are disturbing. Further, the exact number of victims is unknown as some records were lost, and some victims didn't come forward.
Despite findings, priests won't be charged
Despite the revelations, chances that action will be taken against the accused priests are slim. The statue of limitation for pressing criminal charges has passed in most cases. Some priests have died, some have retired and some are on leave. Only two priests were charged. A frustrated grand jury said, "We are sick over all the crimes that will go unpunished and uncompensated."
It was rape not 'inappropriate conduct', says Attorney General
Attorney General Josh Shapiro said the church officials repeatedly called the abuse 'inappropriate conduct'. "It was child sexual abuse, including rape," Shapiro said. Cardinal Donald Wuerl, who led the Pittsburgh diocese from 1988 to 2006, was accused of protecting the abusive priests, a charge he denied. "I acted with diligence, with concern for the victims and to prevent future acts of abuse," he maintained.
A boy was forced to pose naked
The results of this investigative probe revealed the horrific extent of abuse. For instance, after forcing a 9-year-old to perform oral sex, his mouth was washed with holy water. Shapiro said another kid was forced to pose naked as if being crucified, and several priests photographed him. While most victims were boys, girls were also abused. He claimed the Vatican too shielded the priests.
Not only church, even police protected the priests
The grand jury report also found that apart from the church, even police and other officials didn't act on the complaints either. Tim Lennon, the president of the Survivors Network of those Abused by Priests urged the Pennsylvania lawmakers to increase the limit on cases of child abuse. Notably, the Pittsburgh diocese hasn't sacked priests named in the report, saying claims were flimsy.