From Hindu girls to Muslim wives: Peeking into Pakistan's dark-reality
From Hindu girls to Muslim wives: Peeking into Pakistan's dark-reality
Mar 26, 2019, 07:56 pm
4 min read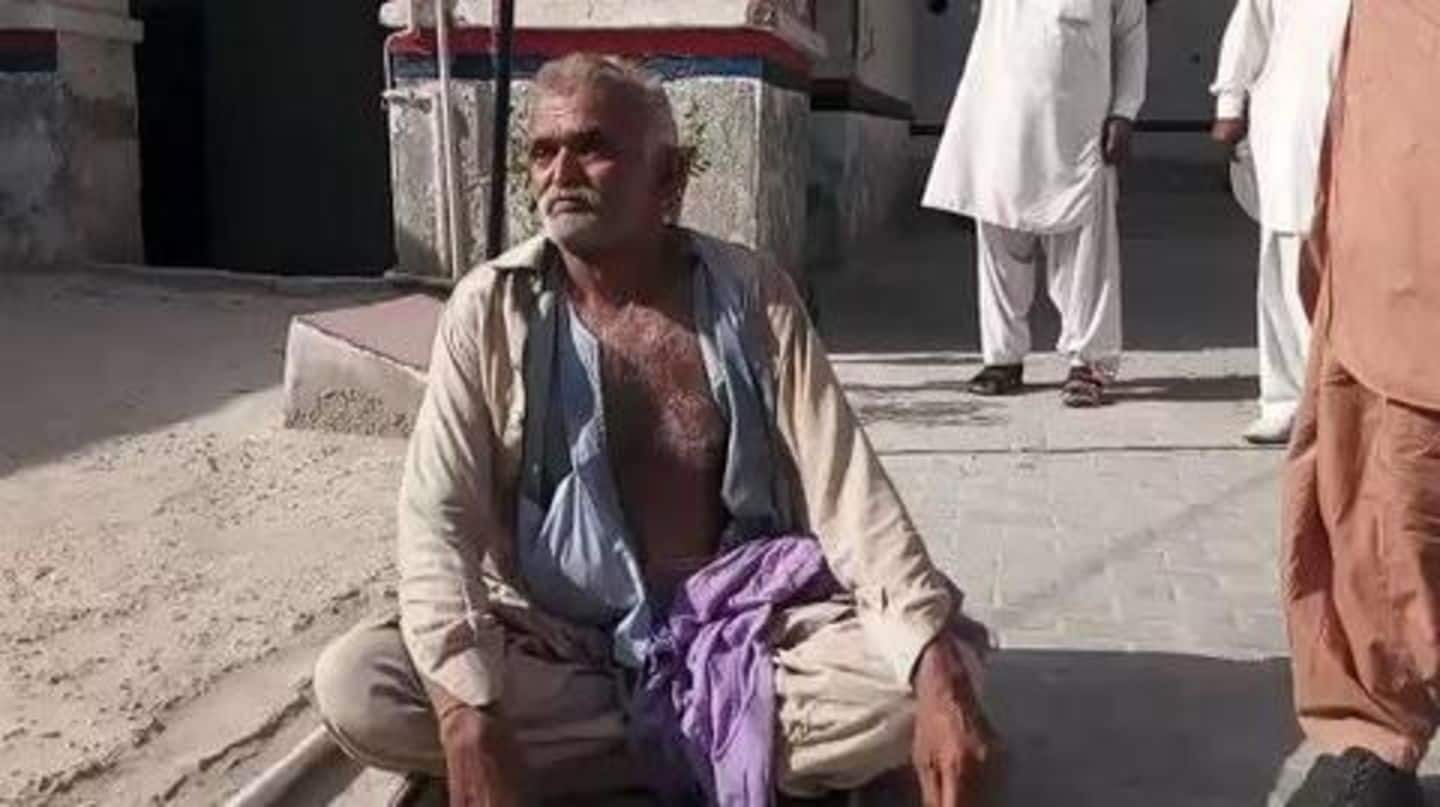 A distraught father, sitting in torn clothes, beat his chest outside a police station in Pakistan's Sindh province demanding the return of his daughters Raveena (13) and Rina (15). The Hindu girls were kidnapped on the eve of Holi and forcefully converted to Islam. They were then married off while their family went from pillar to post. The haunting images of their father brought Pakistan's dark reality of conversion to fore, again.
Backstory: Two Hindu girls were converted to Islam, seven arrested
Raveena and Rina's plight prompted Indian External Affairs Minister Sushma Swaraj to seek a response from high commission in the neighboring country. Rushing to defend his country, Pakistan minister Fawad Chaudhary asked Swaraj to stay out of "internal matters". In response, Swaraj said his jittery response showed "guilt". As the case got attention, a probe was launched and seven people were arrested.
Imran Khan promised "Naya Pakistan", but there's nothing new
Raveena and Rina's conversion, which many believe was a thought through decision, confirmed that Prime Minister Imran Khan's "Naya Pakistan" isn't so new after all. It's been months since Khan took office and other than lip-service he hasn't done much to curtail persecution of Hindus, who are a minority in the country. Nothing seems to be changing on the ground.
Nearly 1,000 girls are forcefully converted to Islam every year
Data shows why Hindus in Pakistan remain fearful. In 2014, the Movement for Solidarity and Peace concluded that every year nearly 1,000 non-Muslim girls are forcefully converted to Islam. The perpetrators follow a set pattern- they abduct the girl, convert her to Islam and marry her off to either her kidnapper or an accomplice. Most of the girls fall in the age group of 12-25 and rarely return home. Quite obviously, they don't understand consent.
Moreover, police and courts don't help grieving families
Approaching police doesn't help families either. A University of Birmingham study said most of the times, police officers refuse to file an FIR or falsify information, hence, closing all doors for families of kidnapped girls. The local courts also bow down to the pressure of religious extremists. While families remain helpless, the abducted minor girls are tortured and harassed.
Conversions are also used to conceal sexual abuse
Over the years, conversions have also turned into a tool to hide sexual abuse. According to Quartz, a girl named Kasturi from Tharparkar was raped by the son of an influential landlord. When the case sparked outrage, the landlord suggested marriage after conversion.
Clerics, seminaries and politicians also support conversions
The kidnappers also enjoy the patronage of clerics, seminaries, and local politicians. For distressed Hindu families, it is similar to fighting a giant. For example, Rinkle Kumari, who "embraced" Islam in 2012, got converted in a shrine associated with a legislator of Pakistan Peoples Party. Rinkle's case went to Supreme Court and later she claimed she wasn't "coerced" into taking the decision. But human rights activists dismissed her version.
After Rinkle's case got attention, government finally acted
In hindsight, what Rinkle's case did was put pressure on the government. NGO workers and civil society members asked the government to take action against forced conversions. As a result, the Sindh legislature passed a bill in 2016 declaring forced conversions of minors illegal. Many thought this landmark bill would bring a new dawn. But it got criticism from hard-line religious groups.
Bill ruffled feathers of Hafiz Saeed and his ilk
One of the loudest critics of the bill was Hafiz Saeed, a designated terrorist. A member of his Jamaat-ud-Dawa (which is banned currently) said, "It is not even conceivable to think of impediments to entering the fold of Islam." Kneeling to the outcry, Sindh Governor Justice (retd) Saeeduzzaman Siddiqui refused to sign the bill in 2017 and asked the lawmakers to "reconsider" it.
No country for Hindu girls: Governments changed but Pakistan didn't
General Zia-ul-Haq's obsession of turning Pakistan into a country governed by Sharia law, laid roots for conversions. And in the last fifteen years or so, it has become more streamlined forcing Hindu families to flee to India. That a bill, which could have effectively stopped conversions, was junked shows how much influence religious groups have in Pakistan. Unfortunately, Imran Khan doesn't see a problem in it.