Pakistan divided over Malala Yousafzai visiting homeland
Pakistan divided over Malala Yousafzai visiting homeland
Mar 31, 2018, 05:33 pm
2 min read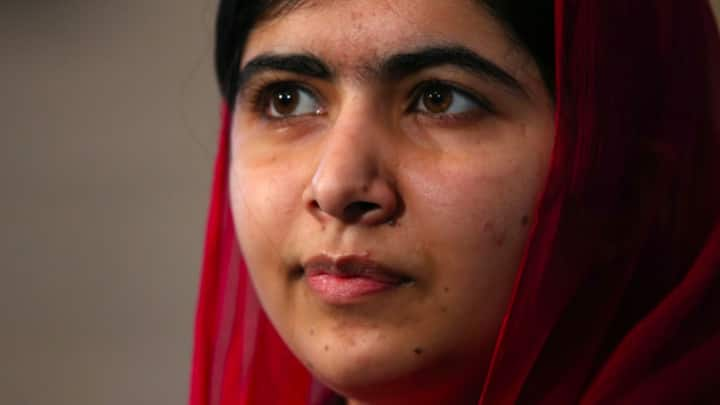 Malala Yousafzai flew in a helicopter to her hometown Swat on Saturday, her first visit in five years since she was shot in the head by the Taliban in 2012 for advocating girls' education and opposing Islamist militancy. The youngest Nobel Peace Prize winner is in Pakistan on a four-day trip to promote her foundation Malala Fund and further her education campaign. Here's more.
Taliban rule in Malala's hometown
The Taliban took over Swat, a scenic valley in North-western Pakistan about 250km from Islamabad, in 2007 when Malala was 9. In its two-year reign before it was driven out by the Pakistani army in 2009, the Taliban banned girl education, massacred people, flogged women and hung bodies publicly to reinforce its extremist interpretation of Islam. However, since 2009, Swat has mostly been peaceful.
Pakistanis observe 'I Am Not Malala Day'
However, not everyone is happy with Malala's homecoming. Several Pakistani schools observed Friday as "I Am Not Malala Day". They staged protests, slamming her for making a career out of badmouthing Islam and Pakistan. They said she didn't "represent true Pakistan" and was a mere gimmick of the West. Some even questioned her exclusive celebritydom when countless other Pakistanis have suffered and sacrificed.
A proud Muslim, Malala misses Pakistan
Countering the accusations, Malala told Reuters, "I am proud of my religion and my country." On returning to Pakistan, she said, "I had never been so excited for anything. I've never been so happy before. I miss everything about Pakistan, the rivers, mountains, even the dirty streets and the garbage around our house, my friends, the gossips and even the fights with neighbours."
Studying at Oxford was always on Malala's wishlist
It might seem too big a dream for a girl living in conservative Swat, but Malala always wanted to study at Oxford, long before the Taliban attacked her and she moved to the UK. Malala started studying for a degree in politics, philosophy and economics at the Oxford University last year. Now with this trip to Pakistan, her life has come a full circle.