France visit: Modi, Macron pledge to fight climate change, terrorism
France visit: Modi, Macron pledge to fight climate change, terrorism
Written by
Anupama Vijayakumar
Jun 04, 2017, 09:34 am
2 min read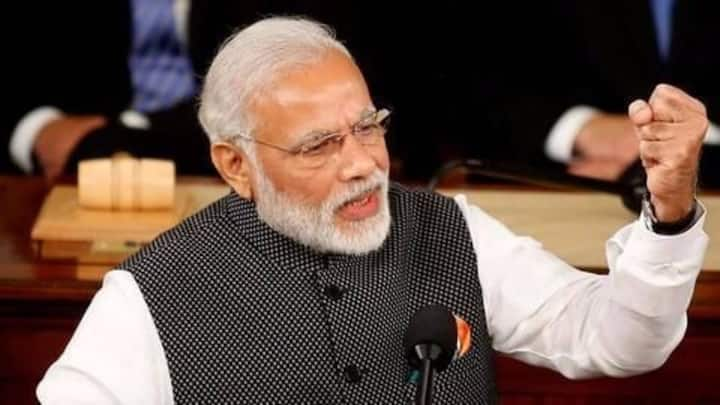 Wrapping up his four-nation Euro-trip with a visit to France, PM Modi and French Prime Minister, Emmanuel Macron pledged to fight climate change and terrorism. The assertion comes days after US President Donald Trump announced withdrawal from the Paris Agreement on climate change. Re-affirming India's commitment, the PM called the agreement 'an article of faith' and a 'shared legacy of the world'.
What context is this happening in?
PM Modi just wrapped up a 9-day four-nation Europe visit covering countries including Germany, Spain, Russia and France, aiming to strengthen economic and counter terrorism co-operation. The visit came right after President Trump's Europe visit, which left nations including Germany disenchanted on future sustenance of US-Europe alliance. Re-affirming commitment to the Paris Agreement further comes in the background of President Trump's withdrawal from it.
At the meeting conducted at the Elysee Palace, the two leaders discussed ways to enhance the bilateral strategic partnership. They also pledged to jointly tackle issues including climate change and terrorism. Macron also accepted PM Modi's invitation to visit India, hinting that he will visit India at the end of the year to attend a meeting of the International Solar Alliance member countries.
India-France Joint statement
PM Modi noted that the world should unite against terrorism. Echoing Modi's views, Macron noted, "France will stand by India when it comes to the fight against terrorism". PM Modi further noted that the Paris Agreement was pivotal to ensuring a clean environment for future generations. "We are convinced that our countries can do a lot in tackling the climate change," noted Macron.
Modi's Euro-trip: Separating chaff from grain
Modi's trip to Europe does seem to have served to re-affirm ties with European nations. The trip has further helped India clinch numerous deals on areas including defence and infrastructural development. It needs to be seen how long it takes for these to materialize, in the absence of Bilateral Investment Treaties Sealing the Kudankulam deal can be termed the most important takeaway.