Russia-Ukraine war: Ukrainian President Zelenskyy to address UNSC today
Russia-Ukraine war: Ukrainian President Zelenskyy to address UNSC today
Written by
Abhishek Sharma
Apr 05, 2022, 11:50 am
3 min read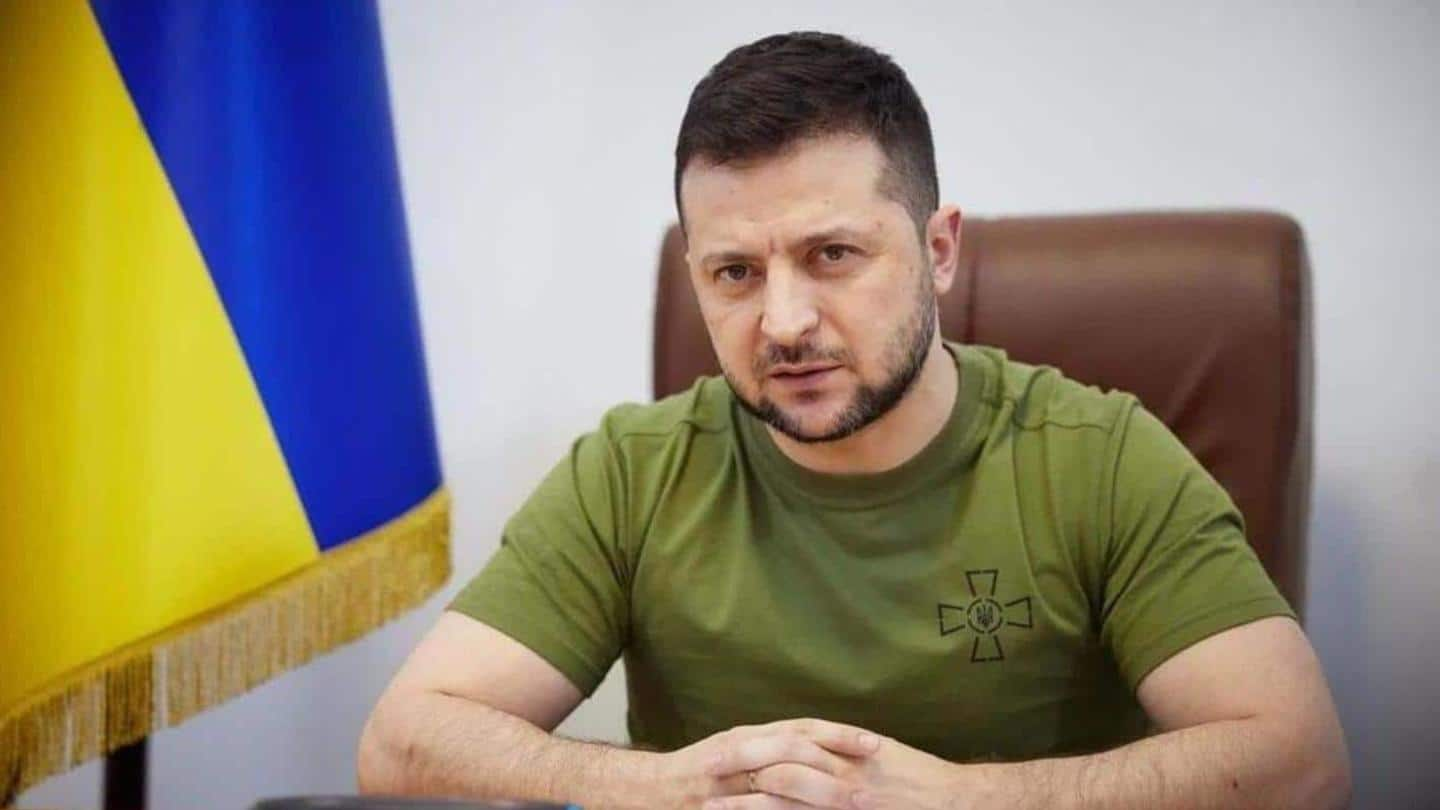 Ukrainian President Volodymyr Zelenskyy will address the United Nations Security Council on Tuesday. The address is likely to be dominated by the discovery of hundreds of civilian bodies lying in the open and hastily excavated graves after Russian troops retreated in the Bucha suburb outside capital Kyiv. This will be Zelenskyy's first address to a UN body since Russia invaded it on February 24.
'We'll ensure truth is heard about Russia's war crimes'
"The UK presidency of the Council will ensure the truth is heard about Russia's war crimes. We will expose Putin's war for what it really is," Britain's UN mission said on its official Twitter account. The United Kingdom holds the UNSC presidency this month.
Zelenskyy visited Bucha on Monday
Notably, Zelenskyy visited Bucha on Monday and called for an open investigation against Russia over the killing of Ukrainian civilians. He said that at least 300 civilians had been killed in the suburb and feared the death toll would be even higher in Borodayanka and other towns. The killings in Bucha have sparked global outrage against Russia.
World will recognize the killings as war crimes: Zelenskyy
"We want you to show the world what was happening here, what the Russian military was doing, what the Russian regime was doing," Zelenskyy told reporters. "What has been done to this modern town is a characteristic of the Russian military which treated humans worse than animals," he said. Zelenskyy added these are war crimes and will be recognized by the world as 'genocide'.
Meta Platforms, which owns Facebook and Instagram, briefly blocked hashtags related to civilian casualties in Bucha. The blocking was a result of automated systems scanning for violent imagery on Facebook and Instagram, the company's spokesperson Andy Stone said. "When we were made aware of the issue yesterday, we acted quickly to unblock the hashtags," he wrote on Twitter.
UK, US call for Russia's suspension from UN rights body
Meanwhile, the UK and the US have called for the suspension of Russia from the UN Human Rights Council over the civilian killings in Bucha. Russia has termed the efforts as 'unbelievable'. "What the West is trying to do with Russia, trying to exclude it from multilateral forums we are having in the world...this is unprecedented", Russia's Ambassador to the UN Vassily Nebenzia said.
This guy is brutal: Joe Biden
Following the emergence of evidence of atrocities allegedly committed by Russian troops, US President Joe Biden has called for Russian President Vladimir Putin to be tried for war crimes. "This guy is brutal," Biden said on Monday, adding that he believes Putin "is a war criminal". "We have to gather all the detail so this can have a war crimes trial," Biden said.