Sri Lanka economic crisis: Cabinet ministers resign as protests mount
Sri Lanka economic crisis: Cabinet ministers resign as protests mount
Apr 04, 2022, 12:26 pm
2 min read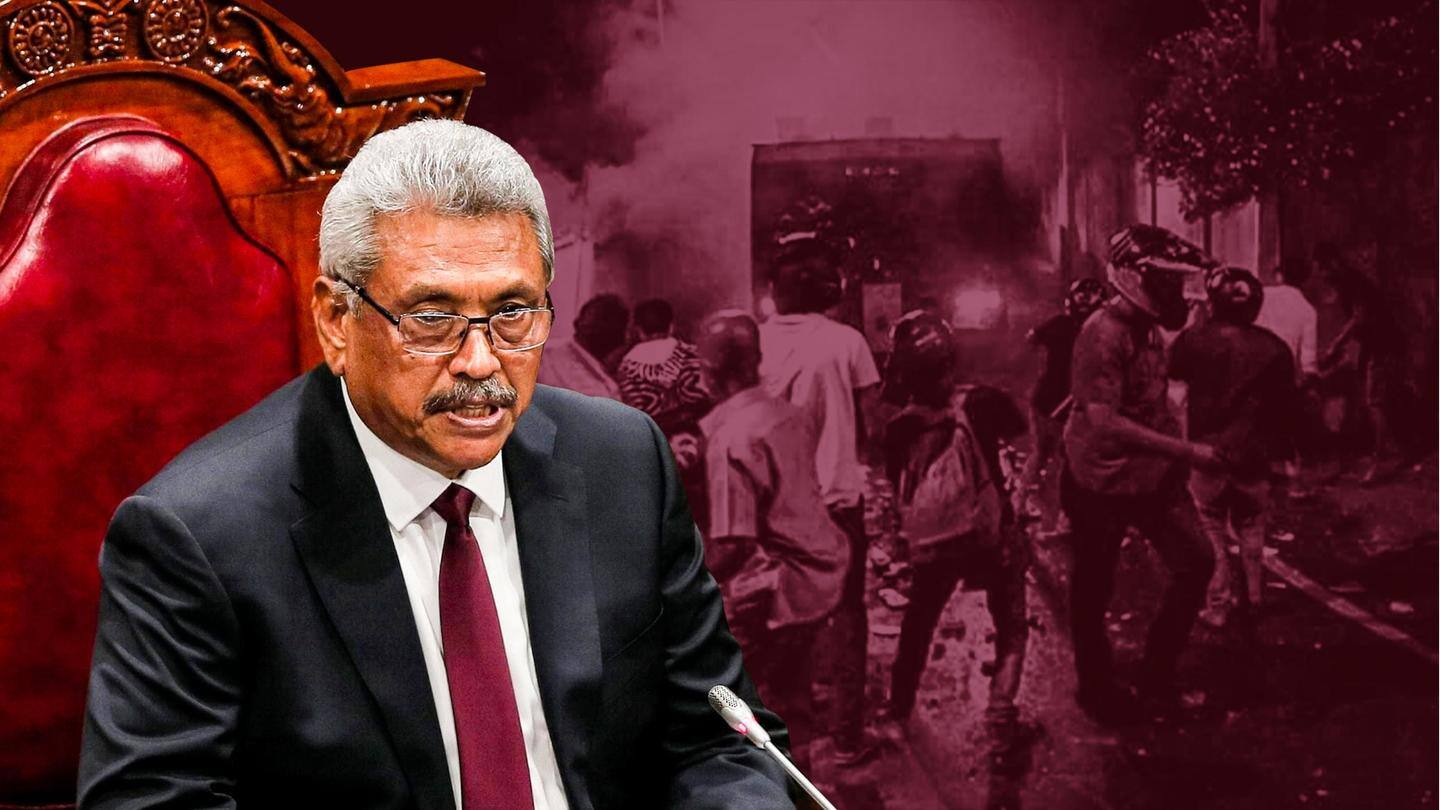 At a late-night meeting on Sunday, the entire cabinet of Sri Lanka resigned amid mounting public anger and growing anti-government protests over the severe economic crisis. Except for President Gotabaya Rajapaksa and his elder brother, Prime Minister Mahinda Rajapaksa, all 26 cabinet ministers have resigned, education minister Dinesh Gunawardena said. A new cabinet is expected to be sworn in on Monday.
Why does this story matter?
In its most severe crisis since independence from Britain in 1948, Sri Lanka is facing severe shortages of food, fuel, and other essentials, as well as record inflation and crippling power cuts.
It is struggling to service its $51 billion foreign debt due to a lack of foreign exchange with the COVID-19 pandemic jeopardizing the lucrative tourism revenue.
Resignations from the powerful Rajapaksa family
Three members of the ruling Rajapaksa family were among those who resigned. Both Basil Rajapaksa, the youngest Rajapaksa brother and finance minister, and Chamal Rajapaksa, the eldest brother and agricultural minister, as well as the family scion, Namal Rajapaksa, the sports minister, have resigned. The resignations came amid mounting public outrage over shortages of food, fuel, and medicine severely affecting 22 million Sri Lankans.
Several restrictions have been imposed
Internet companies on Sunday were ordered to block access to social media platforms such as Facebook, WhatsApp, and Twitter. The blackout didn't deter several small protests across Sri Lanka, including a protest in Colombo by lawmakers from Sri Lanka's main opposition party, Samagi Jana Balawegaya, against the imposition of emergency and other restrictions. Later, the social media restrictions were lifted.
Sri Lanka is under a state of emergency
President Gotabaya Rajapaksa declared a state of emergency on Friday, a day after a crowd tried to storm his home in Colombo, and a nationwide curfew was in effect till Monday morning. Officials said that at least 664 people were detained for violating the curfew.
Talks of all-party interim government
"#GoHomeRajapaksas" and "#GotaGoHome" have been trending on Twitter and Facebook in the island nation for several days. The escalating protests have caused rifts within the government, with President Mahinda Rajapaksa's nephew, Namal Rajapaksa, denouncing the partial internet blackout. Former Sri Lankan minister Wimal Weerawansa also met with the President and proposed the formation of an all-party interim government to address the country's current crisis.