Russia-Ukraine war: It's time for 'meaningful' talks, says Zelensky
Russia-Ukraine war: It's time for 'meaningful' talks, says Zelensky
Written by
Abhishek Sharma
Mar 19, 2022, 10:22 am
2 min read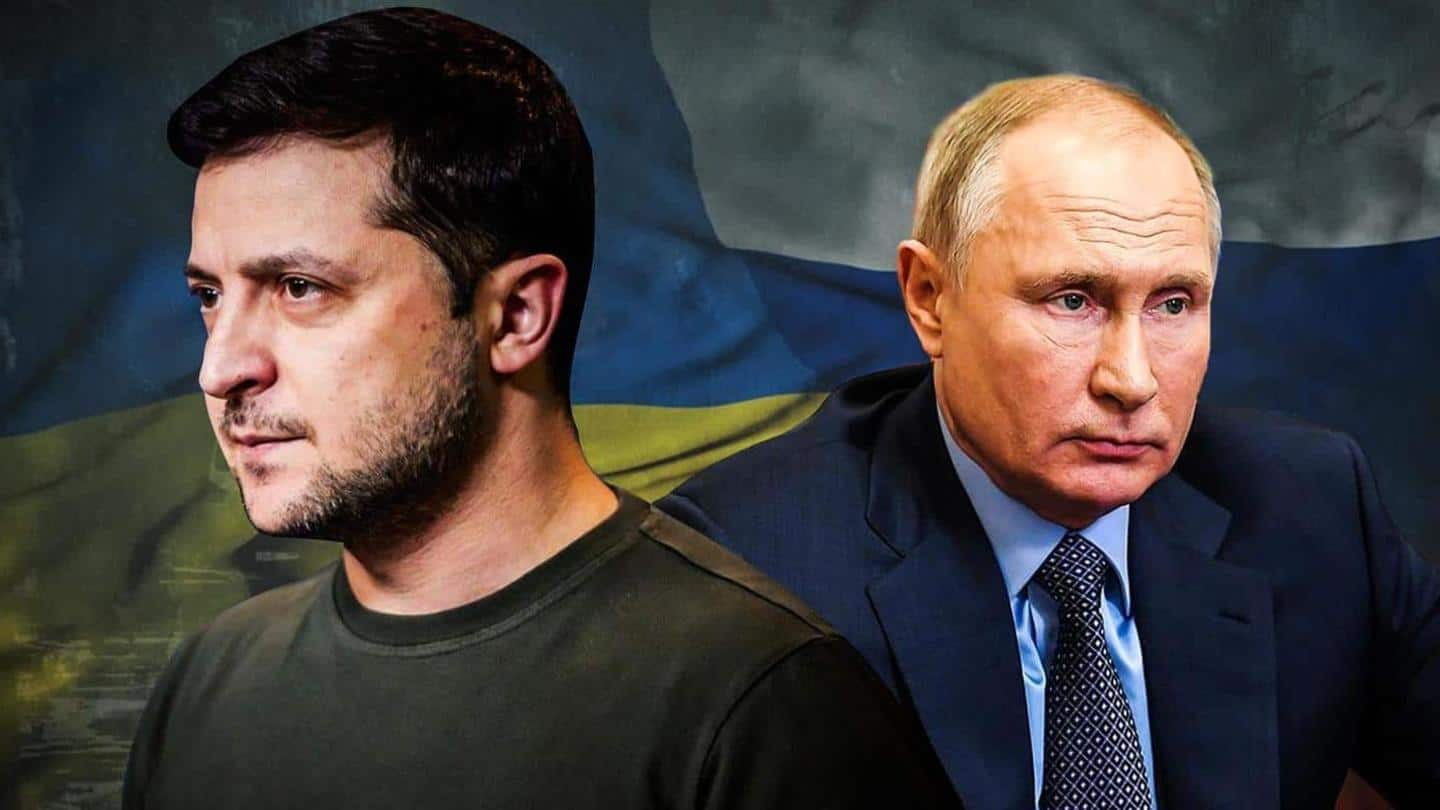 The Russia-Ukraine war entered the 24th day on Saturday as Moscow continued to intensify its assault on Ukraine. Meanwhile, Ukrainian President Volodymyr Zelensky on Saturday called for 'meaningful' talks with Moscow, saying that it is the only chance for Russia to reduce the losses it suffered from the war. Notably, several rounds of talks between the two nations have failed to achieve significant progress.
"Meaningful negotiations on peace, on security for us, for Ukraine - are the only chance for Russia to reduce the damage from its own mistakes. It's time to meet. Time to talk," Zelensky said in a video address.
Russia's losses will take several generations to recover: Zelensky
The Ukrainian President added that the war will result in huge losses for Russia which could take generations to recover. "The time has come to restore territorial integrity and justice for Ukraine. Otherwise, Russia's losses will be such that it will take you several generations to recover," he said. He further added that Ukraine had always offered solutions for peace and wanted meaningful negotiations.
Putin addresses huge rally in Moscow
Russian President Vladimir Putin attended a massive flag-waving rally at a packed Moscow stadium on Friday and lauded the Russian troops fighting in Ukraine. "Shoulder to shoulder, they help and support each other. We have not had unity like this for a long time," he said. Putin stressed that his actions were necessary to prevent "genocide" of Russians.
Meanwhile, Vladimir Medinsky, the head of the Russian delegation in talks with Ukrainian officials, has said that the two sides have come closer to an agreement on a neutral status for Ukraine. He added that both countries have also narrowed their differences on the issue of Ukraine stepping back on its bid to join NATO--the US-led military alliance.
US warns China of consequences
On the other hand, US President Joe Biden has warned Chinese Premier Xi Jinping of 'consequences' if Beijing provided material support to Russia's invasion of Ukraine. While it did not clarify the definition of 'material support' or what those consequences could be, White House press secretary Jen Psaki indicated that China's huge trade flows could be impacted.