Sexual Harassment: Curtains fall on Bill O'Reilly's Fox News career
Sexual Harassment: Curtains fall on Bill O'Reilly's Fox News career
Written by
Anupama Vijayakumar
Apr 20, 2017, 11:55 am
3 min read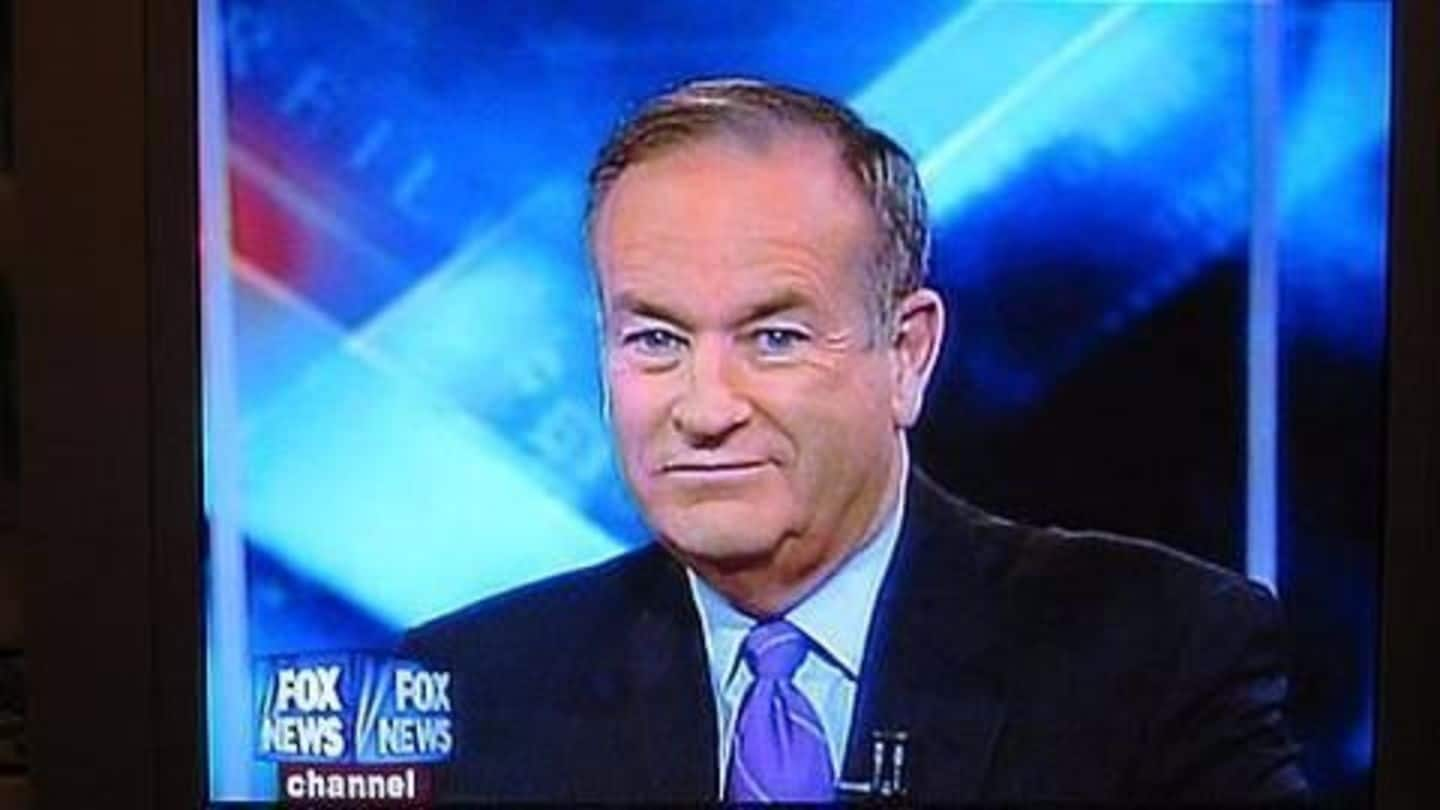 Fox News on Wednesday announced its decision to drop popular host and commentator Bill O'Reilly following sexual harassment allegations. Fox has been under pressure since recent reports revealed details on O'Reilly's sexual harassment settlements with five former female colleagues, amounting up to $13 million. While O'Reilly denied the allegations, the Wall Street Journal reported that the network is preparing to cut ties with him.
Bill O'Reilly is a well known television anchor, author and a conservative political commentator. Joining Fox News, a start-up in 1996, his career grew alongside the channel. He has hosted popular show The O'Reilly Factor, a political talk show discussing controversial political issues with guests for more than two decades. O'Reilly has often been accused of distorting facts and using misleading figures
An investigation on sexual harassment allegations against O'Reilly had previously revealed that Fox News stood by him, even as allegations piled on. It further revealed the company paid $13 million to five women in out-of-court settlements. The company, however, came under pressure from sponsors and women's rights groups, with its own employees questioning its commitment to a work culture based on "trust and respect".
Fox's reputation is seen to have taken a serious hit following a string of sexual harassment scandals. Former Fox News Chairman, Roger E Ailes, was fired in 2016 over sexual harassment allegations from fellow anchors Gretchen Carlson and Megyn Kelly in separate instances.
What is Fox's current stand on O'Reilly?
While recognizing the tremendous value that O'Reilly holds for Fox News, acting CEO Rupert Murdoch in a letter to the employees noted, "after a thorough and careful review of allegations......the Company has agreed that O'Reilly will not return to Fox News". It further highlighted its commitment to "fostering a work environment...based on trust and respect." Avoiding mention on allegations, Murdoch termed his success indisputable.
Food for thought: Acting against sexual harassment
Sexual harassment suits have consistently seen companies acting on a presumption of innocence on their accused officials. Fox News in this instance has valued O'Reilly as a commercial asset over its female employee's chagrin. O'Reilly's exit further severes his ties with his show, marking the end of an era in American political commentary marking the transition from being wholly anti-Obama to the Trump era.
O'Reilly wishes Fox News his best
Praising Fox's decision, O'Reilly noted, "it was tremendously disheartening...we part ways due to unfounded claims". He further added, "It is an unfortunate reality that those in the public eye must live with. I will always look back on my time in Fox with pride..."