Australia: Sikh council nominee racially targeted in social media video
Australia: Sikh council nominee racially targeted in social media video
Written by
Aakanksha Raghuvanshi
Oct 23, 2018, 03:46 pm
2 min read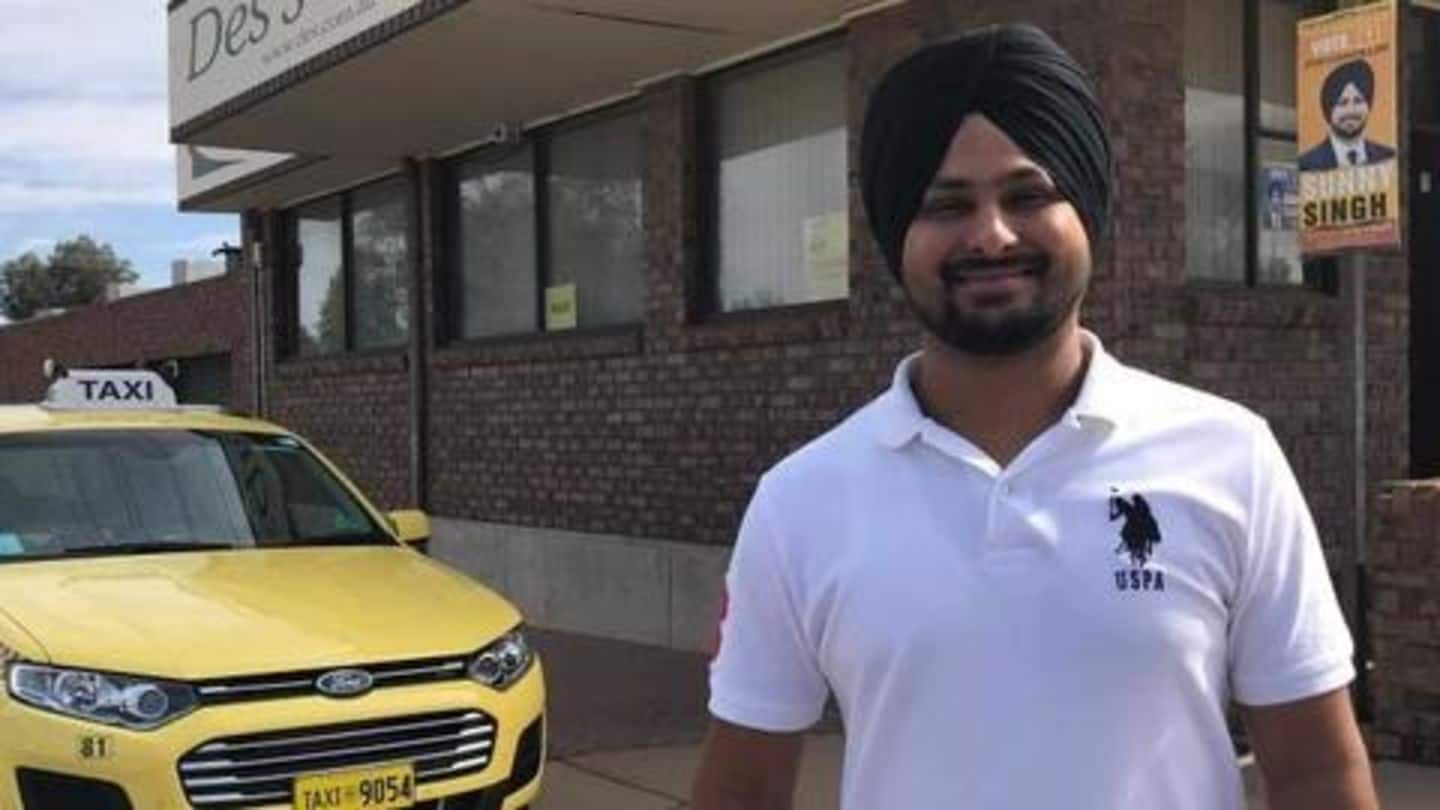 A Sikh man running for the city council in Australia has been racially targeted by a man in a truck shouting racial slurs at a life-sized cut-out made from one of his election placards. Sunny Singh, a Port Augusta City Council nominee, said a social media video targeting his race is the first time he experienced racism in the local community. Here's more.
This is the first time I've faced racism, says Singh
The video attacking Singh was posted to a national trucking Facebook page. "I was little upset and shocked because I'd never even seen this man before, never met him, I don't know why he did it," said Singh. He added, "I was amazed at how welcoming the people of Port Augusta were when I came here. This is the first-time this has happened here."
All support for the Sikh Council nominee
The Sikh council nominee said the Port Augusta community had rallied behind him. "This morning I saw Facebook and I saw hundreds of messages and comments supporting me," Singh said.
South Australian Attorney-General described the footage as a racial conduct
South Australian Attorney-General Vicki Chapman described the footage as "disturbing" and "on the face of it, racist conduct". "We're a state that has a very proud history of democracy. Our government is completely behind maintaining that and the right for people to stand for public office. I want to say to other candidates in the local government elections, thank you for standing," she said.
Truck company suspended as a service provider: Report
Port Augusta Mayor Sam Johnson said he was shocked by the violence and racism in the video. Meanwhile, the trucking company which appeared in the video, Moroney Trucking, has been suspended as a service provider, the report said.