Sri Lanka economic crisis: President Rajapaksa revokes state of emergency
Sri Lanka economic crisis: President Rajapaksa revokes state of emergency
Written by
Pratyush Deep Kotoky
Apr 06, 2022, 10:34 am
3 min read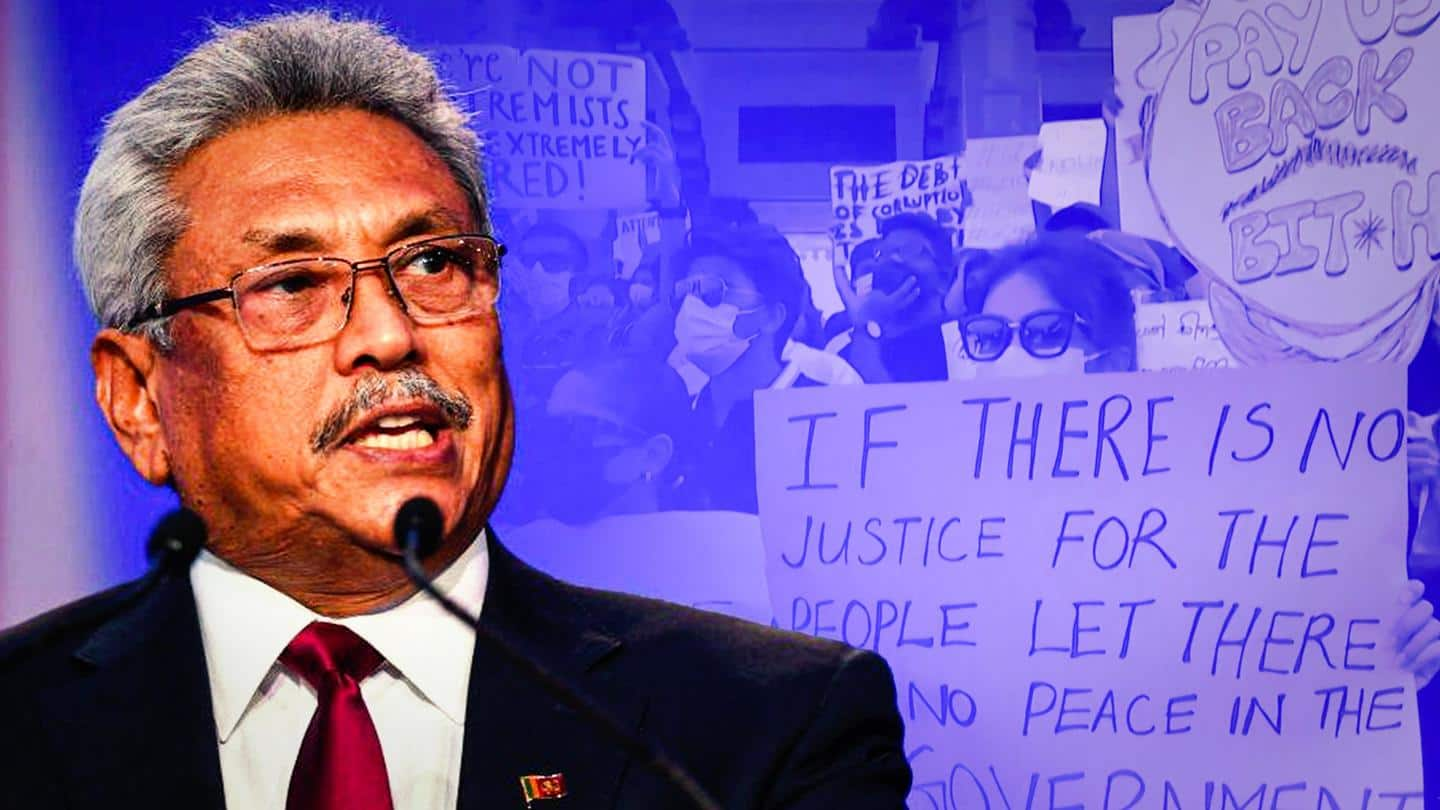 Sri Lankan President Gotabaya Rajapaksa on Tuesday night revoked the state of emergency in the nation with immediate effect. In a gazette notification, the President announced the withdrawal of the Emergency rule ordinance--which gave security forces sweeping powers to curb any disturbance. Notably, Rajapaksa declared an emergency on April 1 in the wake of widespread protests over the economic crisis in the country.
Why does this story matter?
The revocation of emergency assumes significance as the ruling coalition in the country appears to have lost its majority in the 225-member Parliament after 41 MPs declared independence from the ruling coalition.
The emergency approval needs to be ratified in the assembly after two weeks of its enforcement.
Meanwhile, calls for the prime minister and President to quit are growing louder on the streets.
What could be possible next step?
The withdrawal of support by 41 lawmakers has left the government with fewer than the 113 members needed to maintain a majority in the 225-member house. The possible next steps could include the appointment of a new PM replacing Mahinda Rajapaksa, or snap parliamentary elections way ahead of a scheduled vote in 2025. However, there was no immediate indication of what was being planned.
Political deadlock in Sri Lanka
Even though the government is in minority, the Opposition seems hesitant about asking the government to prove its majority on the floor of the House. This comes as the prime minister and the President have given no indication that they might step down even though demands for their resignation are growing louder on the streets.
Finance minister resigns a day after apppintment
In another setback, Finance Minister Ali Sabry resigned just a day after his appointment. Sabry's resignation came ahead of crucial talks scheduled with the International Monetary Fund for a loan program. Notably, Rajapaksa dissolved his Cabinet on Monday, seeking to form a unity government as public unrest surged over the country's worst economic crisis in decades.
Protests against Rajapaksa family continue across Sri Lanka
The economic crisis appears to have brought an abrupt end to the ruling Rajapaksa family's political domination. After the government lost its majority in Parliament, protesters across Sri Lanka demanded the Rajapaksa family step down as the country faces its worst financial crisis. Last week, thousands of protesters descended on the streets of the capital Colombo near President Gotabaya Rajapaksa's residence, demanding his resignation.
Rajapaksa clan's domination in Sri Lanka's politics
Currently, the Rajapaksa family holds almost all important positions in the government, including the President and prime minister. There were five members of the Rajapaksa family in the present government's cabinet till it was dissolved on Monday. During Mahinda Rajapaksa's second term as President (2010-15), there were said to be more than 40 Rajapaksa family members in government posts, apart from the Cabinet.