Sri Lanka economic crisis: Ruling coalition loses majority in Parliament
Sri Lanka economic crisis: Ruling coalition loses majority in Parliament
Apr 05, 2022, 03:30 pm
2 min read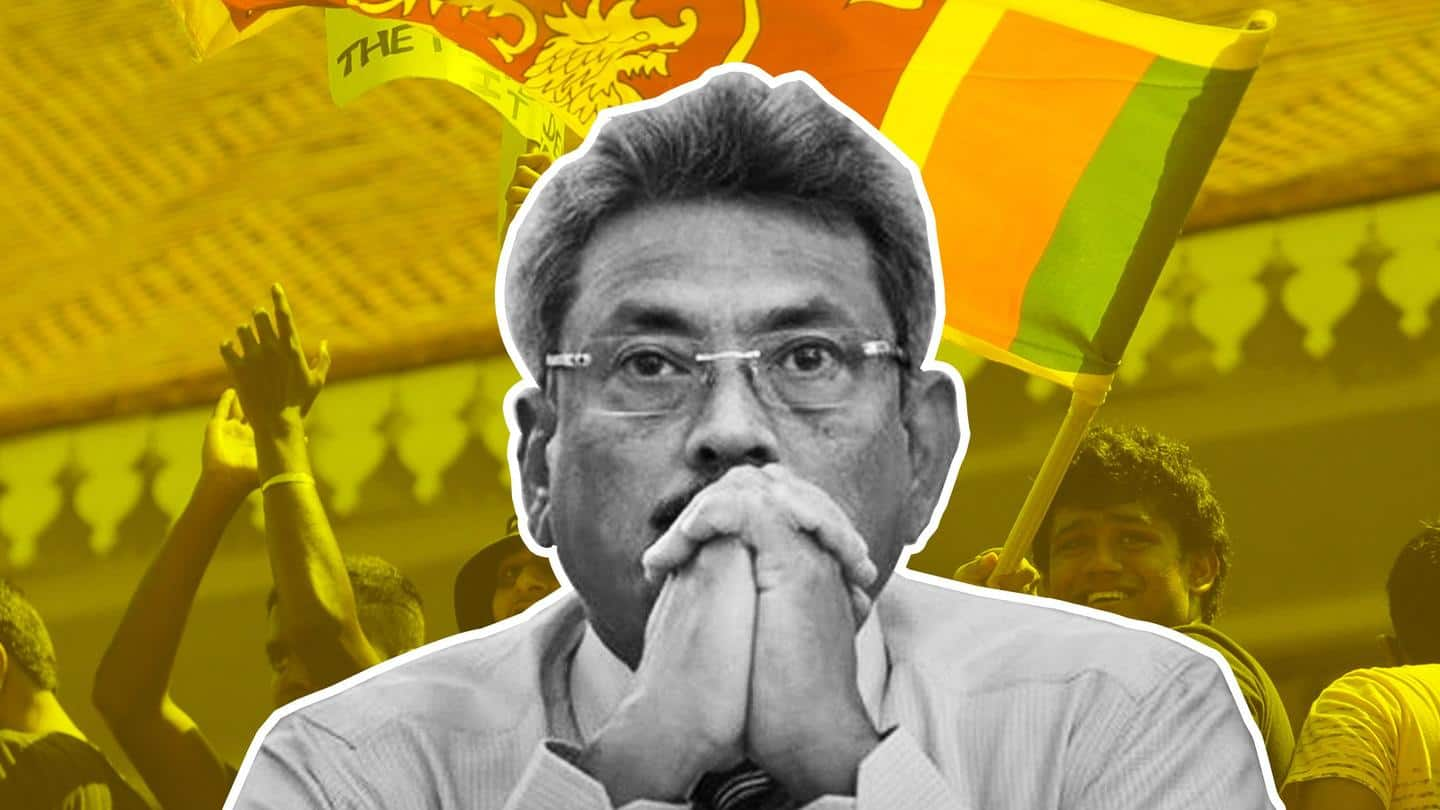 Sri Lanka's ruling coalition lost its parliamentary majority on Tuesday, amid growing unrest over the ongoing economic crisis, Reuters reported. More than 40 MPs have announced that they will no longer be part of President Gotabaya Rajapaksa's Sri Lanka Podujana Peramuna (SLPP)-led coalition government and will instead represent themselves independently. On Monday, the opposition rejected the President's offer to form a "unity government."
Why does this story matter?
On Monday, the President stated that he would not step down, but was willing to transfer the government to a party that enjoys a majority (113 seats) in Parliament.
In the last election, Sri Lanka's ruling coalition won 145 out of 225 seats.
The refusal to form a unity government by the opposition has set the course for a test of parliamentary strength.
Forty one lawmakers walked out of ruling coalition
At least 41 lawmakers walked out of the ruling coalition on Monday. "Our party is on the side of the people," said Maithripala Sirisena, leader of the Sri Lanka Freedom Party, which withdrew its support from the government. At this point, however, it's unclear what the lawmakers' actions mean since they've distanced themselves from the government but haven't backed the opposition.
Several political developments taking place
The President's offer to form a unity government came a day after all 26 ministers in Prime Minister Mahinda Rajapaksa's cabinet resigned after facing massive protests, including three members of the Rajapaksa family. Siblings Basil Rajapaksa, the finance minister, and Chamal Rajapaksa, the agricultural minister, as well as Namal Rajapaksa, the family scion and the sports minister, have resigned.
What is happening in Sri Lanka?
In its most severe crisis in decades, Sri Lanka is facing severe shortages of food, fuel, and other essentials, as well as record inflation and crippling power cuts. It's struggling to service its $51 billion foreign debt due to a lack of foreign exchange with the COVID-19 pandemic jeopardizing the lucrative tourism revenue. Anti-government demonstrations are taking place in several regions of the country.