UAE: Sri Sri Ravi Shankar imparts lessons on stress-free life
Last updated on
Nov 17, 2018, 07:27 pm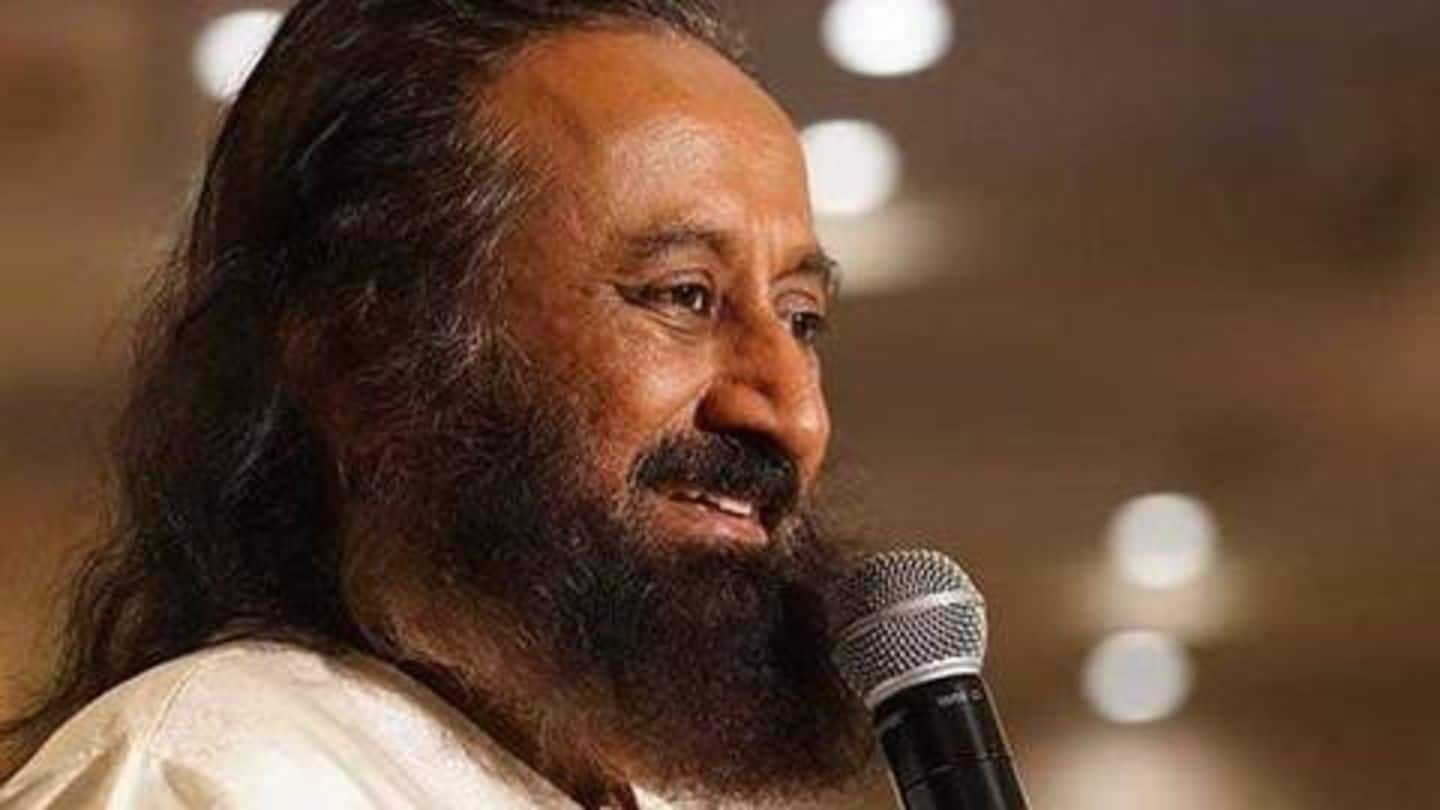 Indian spiritual leader Sri Sri Ravi Shankar held a meditation session in Sharjah, UAE, and imparted lessons on how to lead a stress-free life to nearly 5,000 migrant workers from 20 countries, including Pakistan. The Art of Living (AOL) founder embarked on a four-day maiden visit to the UAE on Thursday on an invitation from the ruler of Fujairah, Hamad bin Mohammed Al Sharqi.
Sri Sri insists on ancient techniques of meditation
Addressing the workers at the Sharjah Expo Centre yesterday, Sri Sri explained how one can lead a happy and stress-free life through ancient techniques of meditation. The meditation session was attended by workers from 20 countries including India, Sri Lanka, Philippines, and Pakistan.
Sri Sri also visited labor camp for South Asians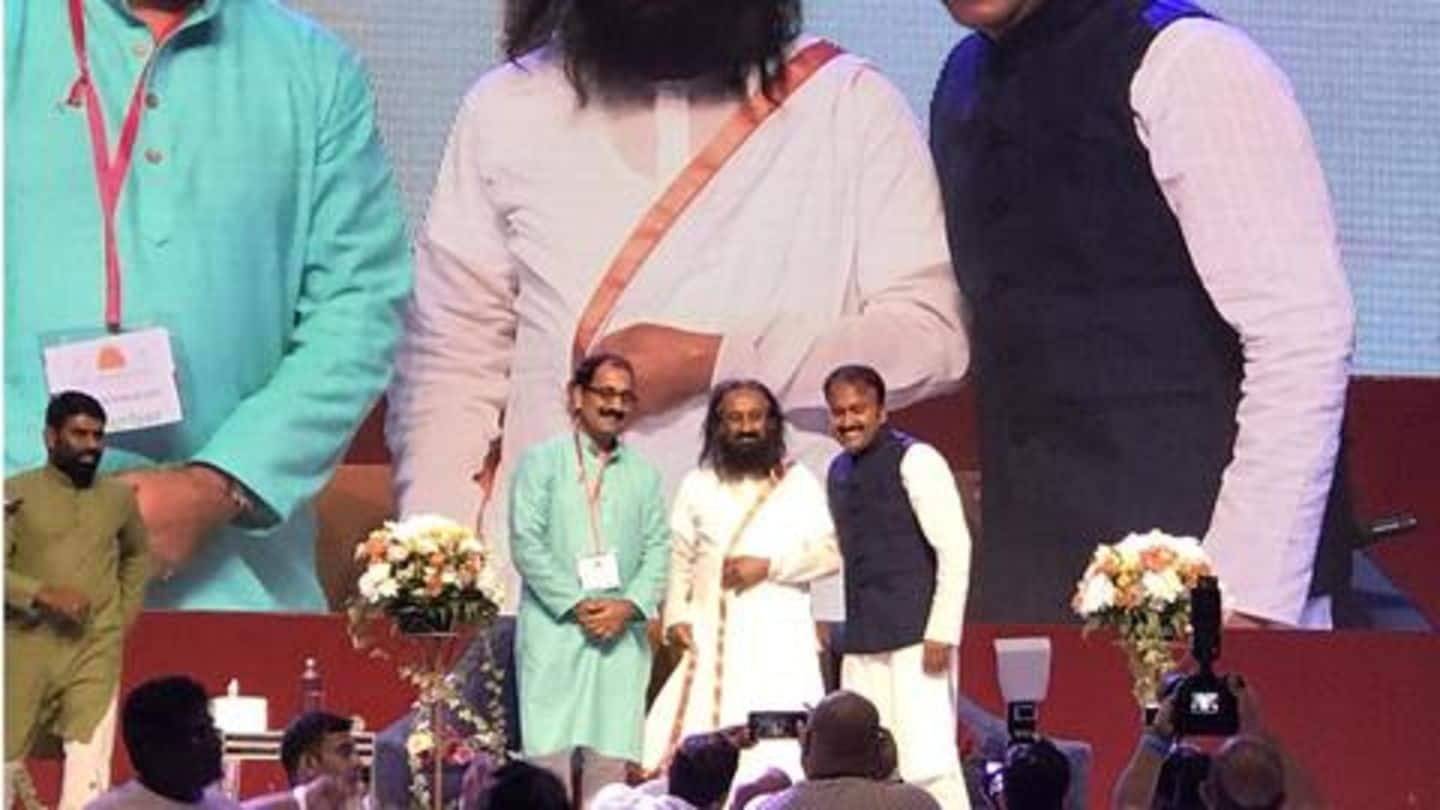 Earlier in the day, Sri Sri visited a labor camp for South Asians in Sharjah and held a discourse on happiness. Around 1,000 people from 10 countries took part in the happiness program organized by the local chapter of the AOL at the labor camp. Addressing the blue-collar workers there, he said the most important thing in life is to be happy always.
'Any job we take has to be completed with sincerity'
"Meditation helps you to overcome tough times. Even in odd situations, we have to remain calm. Any job we take up has to be completed with sincerity," Sri Sri said, adding, "Time has an important place in everyone's life... all the activities should be time-bounded."
Sri Sri says Indian manpower played important role in UAE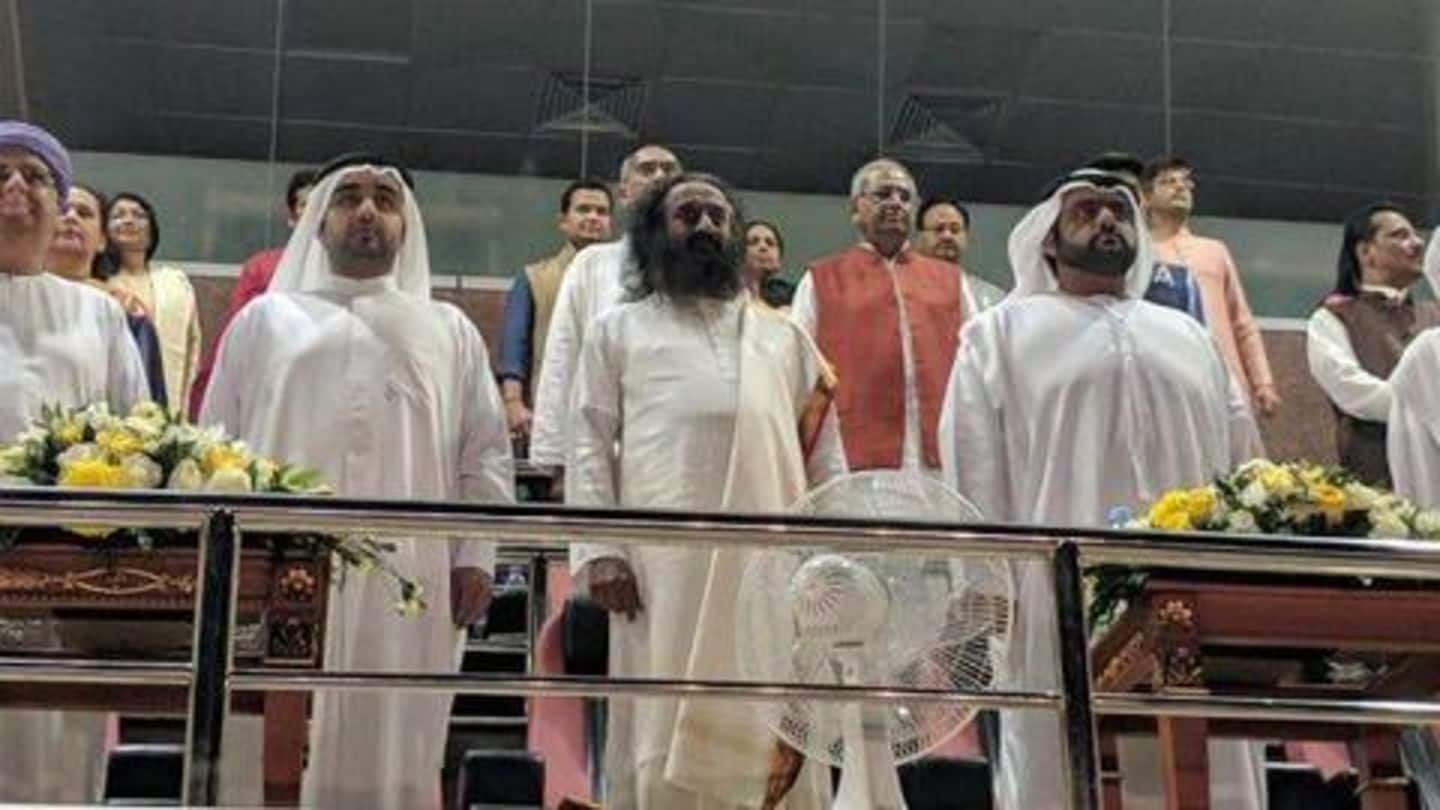 Sri Sri also noted that manpower from India played a major role in the development of the UAE. In the evening, to a packed audience at Dubai World Trade Center, he began a two-day discourse- 'Unveiling Infinity', based on the rare Kashmiri scripture, Vigyan Bhairav. The discourse was attended by a large gathering, including women members from the royal family of the UAE.