I laid there and prayed for death: Daniels to Kimmel
Published on
Oct 04, 2018, 10:36 am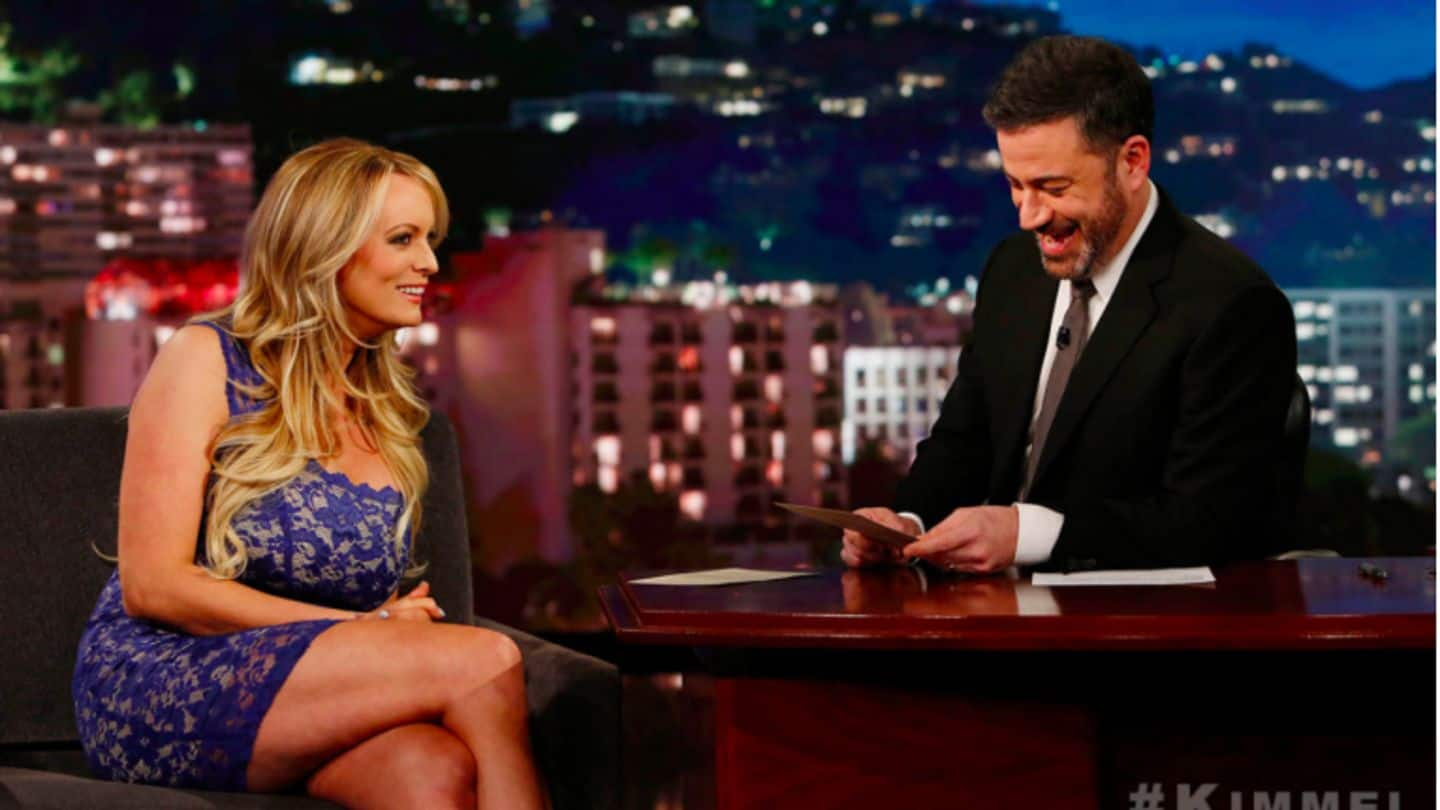 The last time Stormy Daniels appeared on 'Jimmy Kimmel Live!', she played all coy and refused to answer "how big is Donald Trump's 'junk'." But this time, she was all herself. Daniels, who was on Kimmel's show to promote her memoir 'Full Disclosure' that's on sale now, gave details about her sexual relationship with Trump. "I laid there and prayed for death," Daniels said.
'Trump opened the door for me in a silky pyjamas'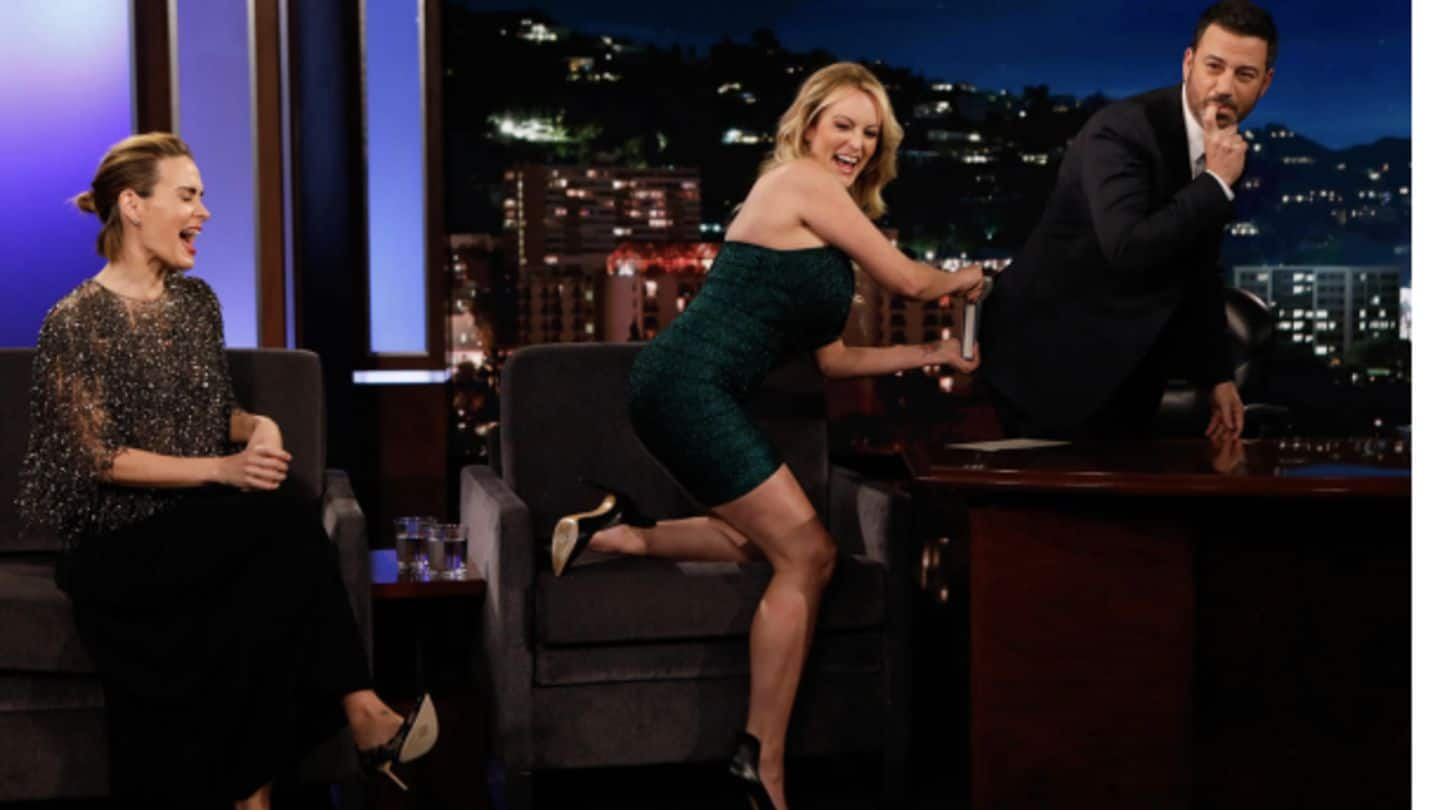 Daniels, whose real name is Stephanie Clifford, said she met Trump in a hotel room where he answered the door in silky pyjamas. "I'm pretty sure I thought he was channeling Hugh Hefner," said Daniels, adding, "Significantly less sexy." When asked how Trump behaved when she spanked him, Daniels responded, "Do you want me to show you?" and used her book to spank Kimmel.
Trump's penis size = Tiniest mushroom on the show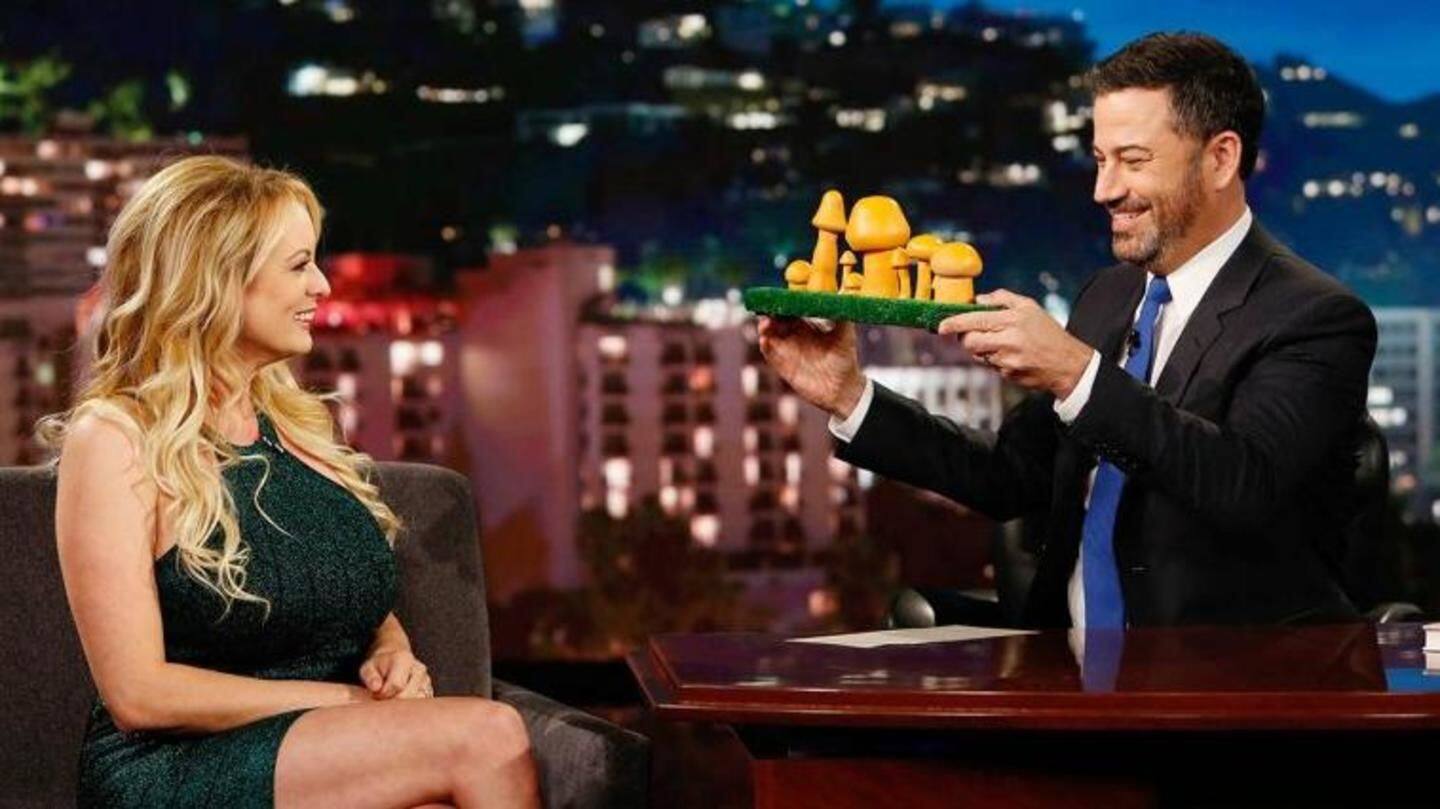 There was also a conversation about Trump's private parts. Kimmel pulled out a display of orange mushrooms and asked her to pick one. "Can you hold it up so it's coming at me at the correct angle?" Daniels asked, before picking one of the tiniest ones, adding, "It's the most accurate depiction, yes." Daniels also said she was grossed out after sleeping with Trump.
I was grossed out after having sex with Trump: Daniels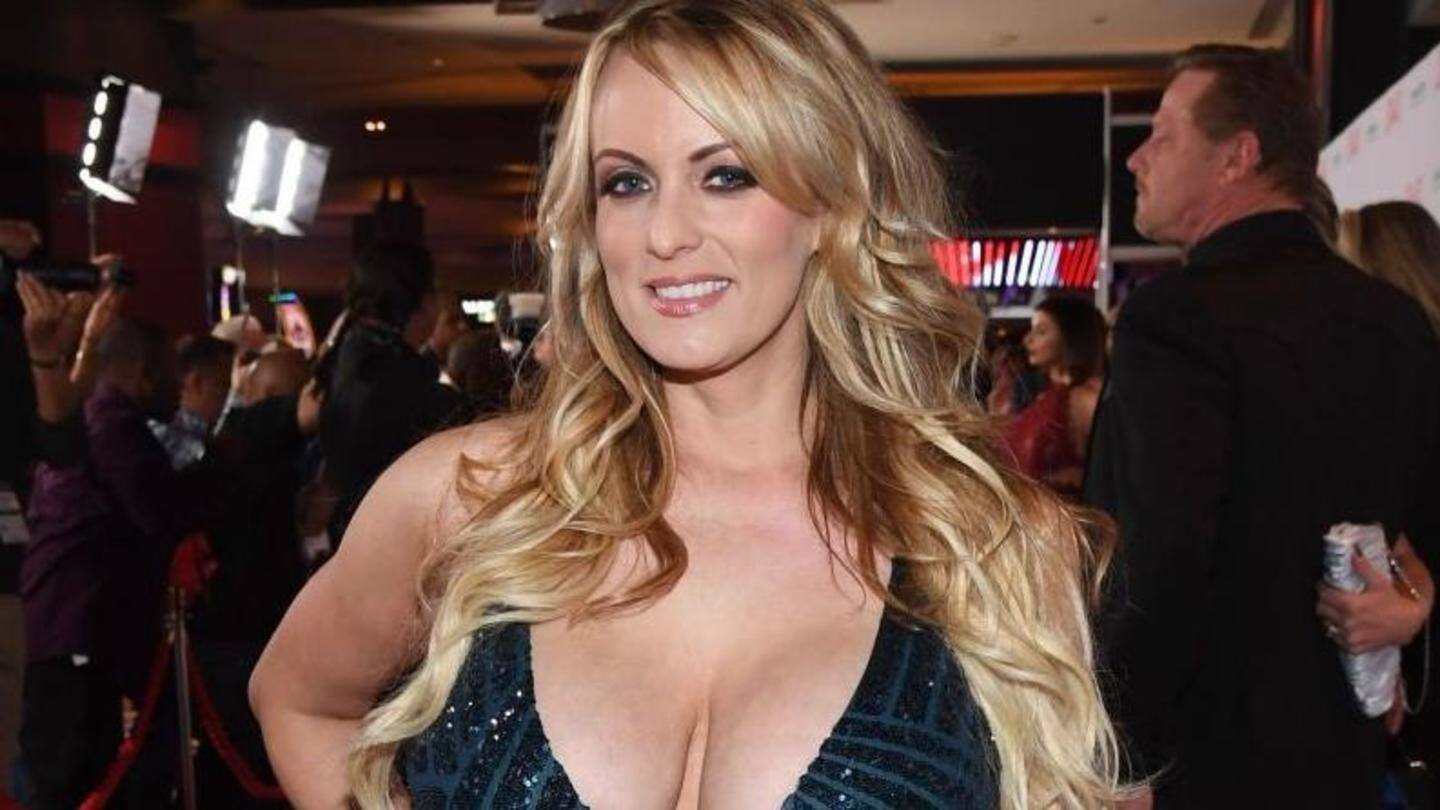 When Kimmel said that Daniels and Trump "made love," she shot back, "Gross! What is wrong with you?" When asked why did she sleep with someone she was so grossed out with, she said, "I still don't know." But Kimmel still had questions about the President's penis, which Daniels has described as the Toad from Mario Kart in her memoir!