Toronto Gay Village serial killer confesses to eight murders
Toronto Gay Village serial killer confesses to eight murders
Written by
Shiladitya Ray
Jan 30, 2019, 01:08 pm
4 min read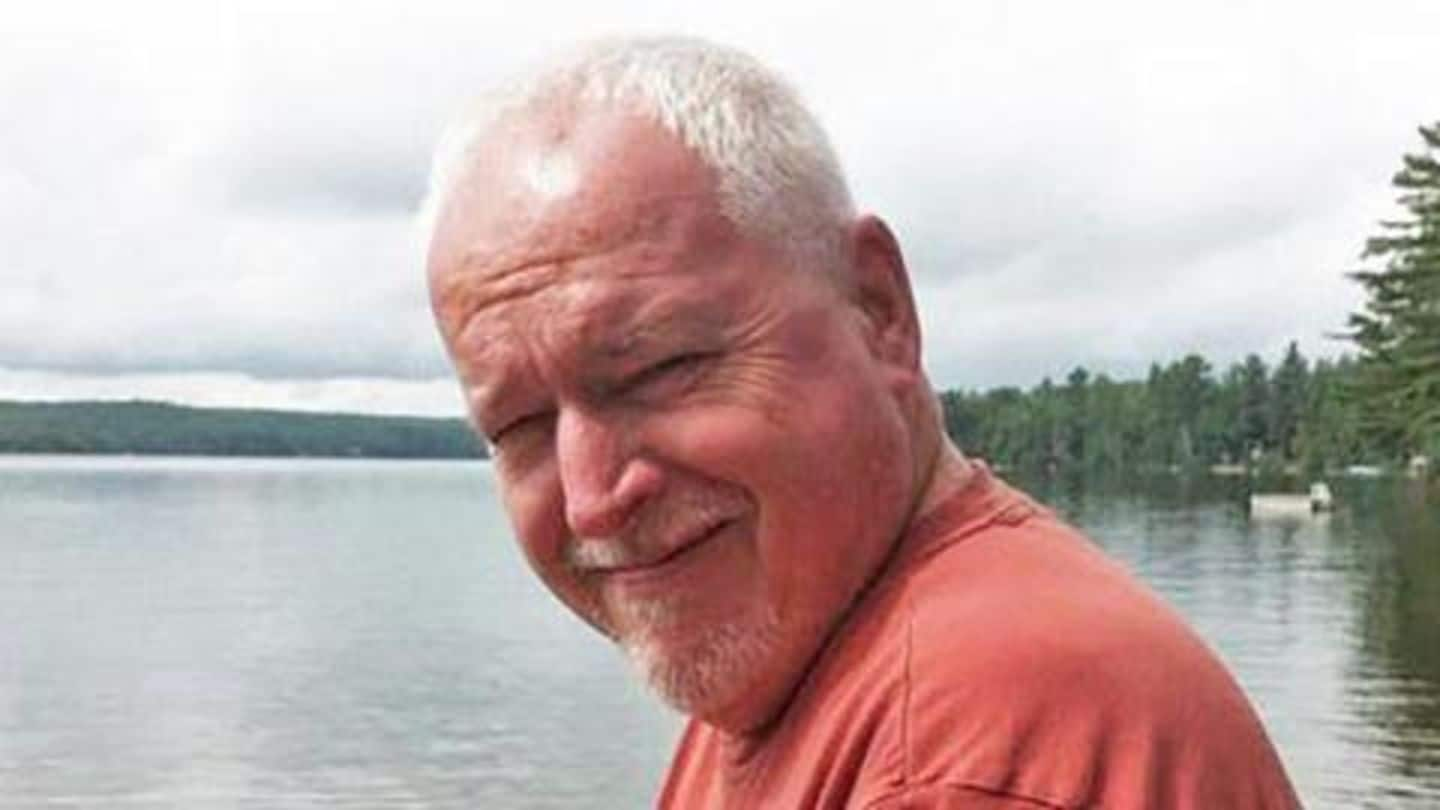 In a massive win for Canadian authorities, a man suspected of having killed and dismembered eight men who went missing near Toronto from 2010-2017 pleaded guilty to eight counts of first-degree murder on Tuesday. Bruce McArthur, sporting a black sweater, stood up in court and softly said "guilty" to each charge that was read out. Surely, Toronto residents will sleep better now. Here's more.
Landscaper by day, murderer by night
McArthur, akin to accomplished serial killers like Edmund Kemper and Ted Bundy, led a perfect dual life. The 67-year-old is a married man, has raised two children, worked as an undergarments salesman, and even had his own landscaping business. He moved to Toronto in 2000, and almost everyone who knew him had no inkling of suspicion about his monstrous activities.
The dual life of Bruce McArthur
"We call it Bruce A and Bruce B. Bruce A...enjoyed his job, his clients, and never got bored with the plants...He was very fond of his children and was a great grandfather. Bruce B? Who was that? I don't know," said Karen Fraser, at whose home McArthur stored landscaping equipment, and bodies.
McArthur's killing spree started in 2010
As per police, the killings began in 2010, when a 40-year-old male worker hired by McArthur for his landscaping business went missing. Most of McArthur's victims were Middle Eastern or South Asian men from the LGBTQ community that he met at Toronto's Gay Village. Further, most of these victims lived on the fringes of Canadian society, and their disappearance over the years attracted little attention.
What we know about McArthur's victims
Some of McArthur's low-profile victims included a gay Muslim man hiding from his family, a new immigrant with a drug problem, and a homeless man who smoked crack and worked as a prostitute. While the disappearance of these men had not attracted much attention, police got a scent of McArthur's activities after LGBTQ activist Andrew Kinsman went missing in June 2017, a day after the annual Pride parade.
Abducting and killing Kinsman was perhaps McArthur's biggest mistake
A former bartender at Toronto, the 49-year-old LGBTQ activist had many friends, and his disappearance was soon noticed, by his friends, and by the police. Shortly after Kinsman went missing, the police set up a special task force to investigate disappearances in and around Toronto's Gay village, and six months later, in January 2018, McArthur was arrested on suspicion of two murders.
How police finally closed in on McArthur
The break for the police came when they saw a CCTV video of Kinsman getting on to McArthur's van on the day of his disappearance. During the course of investigations, Kinsman's DNA, too, was found in McArthur's van, as was the ligature with which the activist had allegedly been strangled. Armed with evidence, police then arrested McArthur.
All of McArthur's murders were allegedly sexual in nature
Subsequent investigations led to the discovery of body parts from a home where McArthur stored his landscaping supplies, and police have said that some of the victims were killed during sexual assault, while others were killed in unlawful confinement. They also said McArthur would keep memorabilia from victims. The prosecutor in McArthur's case, too, described all of his murders as being "sexual in nature".
The full list of McArthur's victims
McArthur's victims included Skandaraj Navaratnam (40), Soroush Mahmudi (50), Dean Lisowick (47), Abdulbasir Faizi (42), Majeed Kayhan (58), Kirushna Kumar Kanagaratnam (37), Selim Esen (44), and Andrew Kinsman (49).
What went on inside the mind of this serial killer?
Now that McArthur has confessed to his crimes, his sentencing hearing is scheduled for February 4. He is expected to serve the rest of his life in prison. Although McArthur's conviction, and his expected life sentence, will bring closure to many in the LGBTQ community who had been living in fear of a prowling killer, nagging questions remain. Why did he do it? We don't know.