Manhattan truck attacker was my Uber driver: British tourist recalls
Manhattan truck attacker was my Uber driver: British tourist recalls
Aug 01, 2020, 05:18 pm
2 min read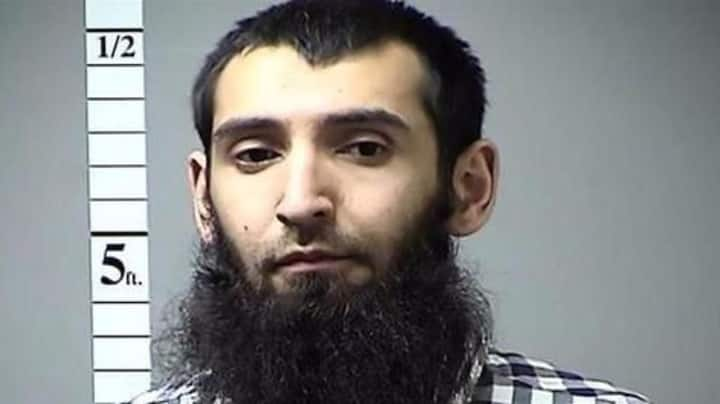 A British tourist has expressed shock at discovering that the Uber driver who drove him to his hotel during a trip to the US last week turned out to be suspected Manhattan truck attacker Sayfullo Saipov. Damian Erskine considered Saipov to be "polite" and "gave him five stars on Uber." Meanwhile, President Donald Trump has called for a death penalty against the arrested Saipov.
Truck attack in Manhattan kills 8, injures 11
At least 8 people were killed and 11 injured when a pickup truck driver mowed down cyclists and pedestrians near the World Trade Center in Manhattan. The attacker jumped out of the truck with a gun in each hand (later found to be fake), following which he was shot in the abdomen by police. The attacker, later identified as Sayfullo Saipov, was arrested.
Erskine: Felt "sick" after knowing he spent time with-terrorist
"When they broke the photo of the guy I recognized him and it was really weird," Erskine told the BBC. "It's one of those where you just go cold and just think no it can't be him." Erskine said he felt "sick" and "almost dirty" to think he had spent time with a dangerous terrorist. He noticed nothing out of the ordinary about Saipov.
Erskine: Saipov wished he could buy a Range Rover
Erskine said Saipov was polite and "even helped us with our bags." Erskine said he made small talk about cars with the terror suspect during his hour-long ride. "He said how one day he wished he could own a Range Rover. He said they were the height of Britishness and luxury and that kind of thing," Erskine added.
Trump calls for death penalty against Saipov
Meanwhile, Trump backed away from his earlier statement calling for Saipov to be locked up in the controversial US military prison at Guantanamo Bay, Cuba. Trump felt "that process takes much longer" so Saipov, an ISIS supporter, should get the death penalty. Saipov appeared in court on Wednesday and faces federal terrorism charges which could override New York's ban on capital punishment.