Trump: US has been foolish to give aid to Pakistan
Trump: US has been foolish to give aid to Pakistan
Jan 01, 2018, 07:18 pm
2 min read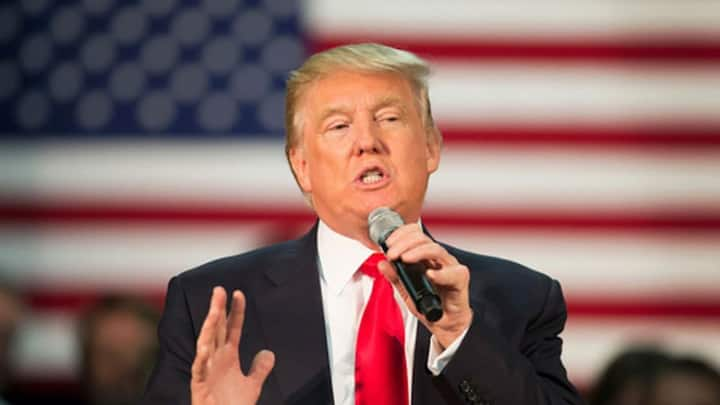 US President Donald Trump lashed out at Pakistan on the first day of 2018. Trump took to Twitter to accuse Pakistan of fooling US politicians in the past, and said that he'd take steps to stop US aid from going to Pakistan in the future. Trump's harsh tweet is in sync with the White House's increasingly hardening stance on Pakistan.
President Trump's tweet on Pakistan
The United States has foolishly given Pakistan more than 33 billion dollars in aid over the last 15 years, and they have given us nothing but lies & deceit, thinking of our leaders as fools. They give safe haven to the terrorists we hunt in Afghanistan, with little help. No more!

— Donald J. Trump (@realDonaldTrump) January 1, 2018
President Trump hasn't been pleased with Pakistan of late
In August 2017, President Trump laid out plans for a tougher approach towards Pakistan while unveiling his updated Afghanistan policy. In a prime-time televised address from an army base near Washington, President Trump had warned that he would stop US aid to Pakistan if the country did not clean its act up and stop giving shelter to terrorists.
USA's stance on Pakistan becoming increasingly hostile
The US has been systematically slashing monetary aid to Pakistan. In recent times, both US Ambassador to UN Nikki Haley and US Secretary of State Rex Tillerson have increased their criticism of Pakistan. The US government has been especially bothered by the release of UN designated terrorist Hafiz Saeed, who recently asked all Islamic states to launch 'jihad' against the US and Israel.
President Trump had warned Pakistan before
"Pakistan has much to gain from partnering with our effort in Afghanistan. It has much to lose by continuing to harbor terrorists," President Trump had said earlier.
Hafiz Saeed's activities in Pakistan
In the wake of the Trump administration's unilateral decision to declare Jerusalem as the capital of Israel, Saeed's Jama'at-ud-Da'wah (JuD) organized a rally at the Istanbul Chowk in Lahore. The event was attended by Saeed, Abdul Rehman Makki, other JuD leaders, and hundreds of JuD activists. After receiving bail, Saeed is currently roaming free, and was also recently seen with the Palestine envoy.