China and Russia react to Trump's comments on nuclear arms
China and Russia react to Trump's comments on nuclear arms
Dec 24, 2016, 06:00 pm
2 min read
Donald Trump's recent comments on nuclear arms signal a significant shift in United States' approach to nuclear disarmament. His comments on social media and television interviews were made a day after his meeting with top Pentagon generals and Deputy chief of strategic deterrence and nuclear integration. Trump's call to increase nuclear arms have rattled China in particular. Russia, thought Trump's comments were "nothing unusual".
United States stance on nuclear arms
Extant US policy on nuclear arms proposes spending USD one trillion over the next three decades for maintenance and modernization of United States' aging nuclear weapons systems. US currently has the largest stockpiles in the world- it has 7,000 nuclear warheads - ahead of Russia, UK, France and China. The US has not increased its nuclear stockpile since 1967.
Donald Trump on nuclear arms
Donald Trump stunned nuclear experts on Thursday when he tweeted "United States must greatly strengthen and expand its nuclear capability until such time as the world comes to its senses regarding nukes." On Friday, he vociferously reiterated in an interview that, "Let it be an arms race." Trump's position is a radical departure from Obama's stance who in 2009 called to eliminate nuclear weapons.
China expresses its concern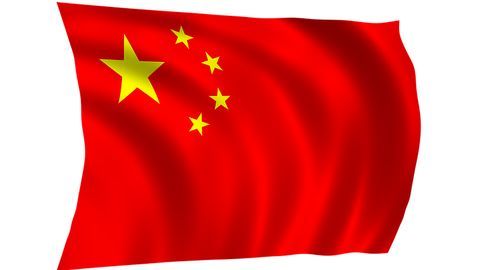 On Friday, China expressed serious concern over Trump's call to increase nuclear arms. Hua Chunying, Chinese Foreign Ministry spokesperson said, "We are concerned. I re-emphasize China's position on disarmament. We stand for and advocate full prohibition and destruction of nuclear weapons." China advocated that US with the world's largest stockpile should take "special responsibility" in leading a 'dramatic reduction in nuclear arsenal'.
Russia not perturbed by Trump's stance
In response to Trump's comments, Russian President Vladimir Putin said there was "nothing unusual" about Trump's stance which advocated boosting United States' nuclear capability. Putin stated these comments were in sync with Trump's promises in his election campaign and therefore not surprising. However, Putin added Russia's focus should be on "missile complexes that can reliably penetrate any existing and prospective missile defence systems."
Trump spokesman issues clarification
Jason Miller, Trump's spokesman clarified in a statement that, "The President-elect was referring to the threat of nuclear proliferation and the critical need to prevent it particularly to and among terrorist organizations and unstable and rogue regimes."