After chemical-attacks, Trump wanted to assassinate Assad, claims Woodward's book
After chemical-attacks, Trump wanted to assassinate Assad, claims Woodward's book
Sep 05, 2018, 12:16 pm
3 min read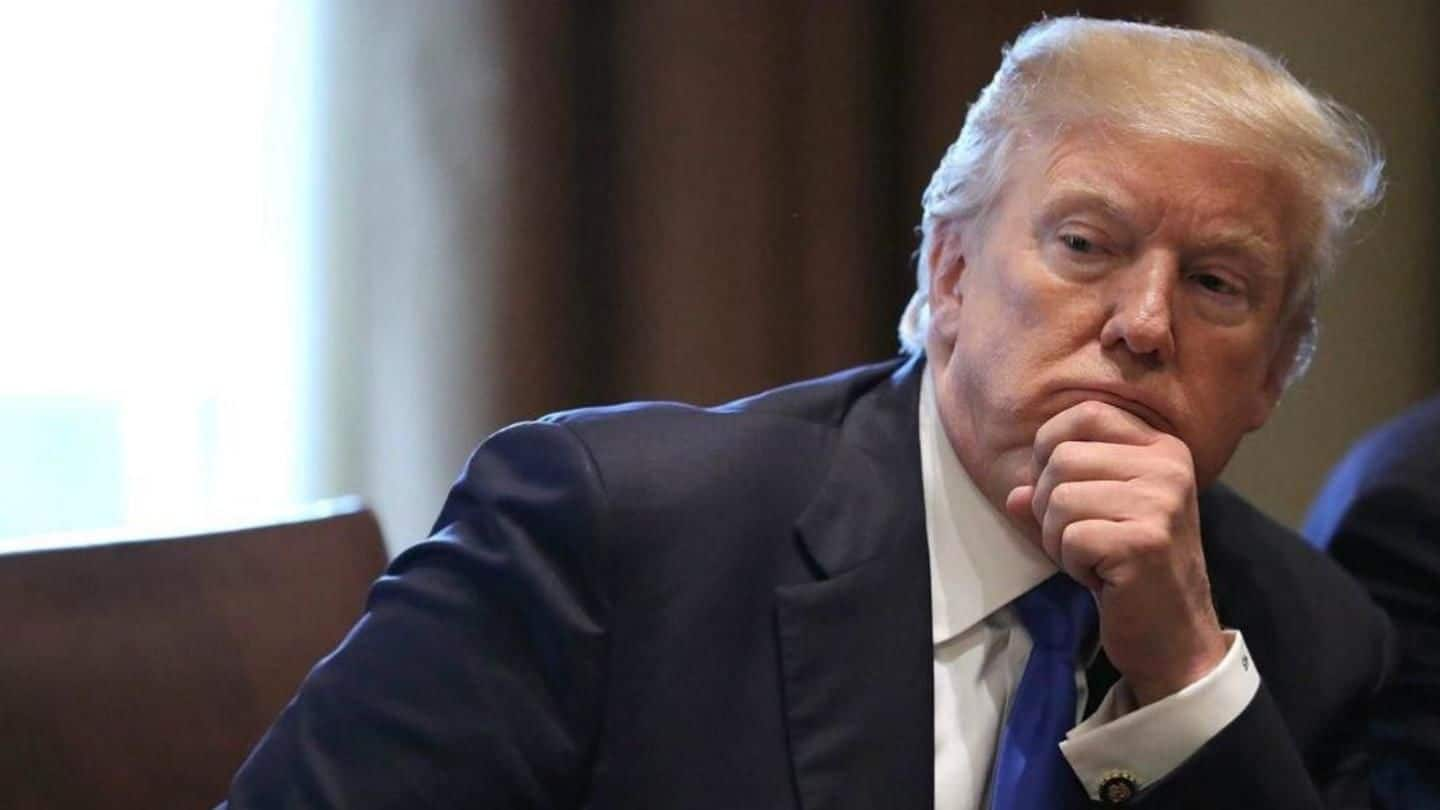 US President Donald Trump wanted to assassinate his Syrian counterpart Bashar-al-Assad in wake of a chemical attack on civilians, a new book by Bob Woodward claims. Apparently, Defense Secretary James Mattis told Trump he would get 'right on it', but instead planned a limited air-strike. Woodward's 448-page book 'Fear: Trump in the White House' makes startling revelations about how his aides sidestep him, and more.
Woodward, whose investigation led to Nixon's resignation, comes with new-book
Woodward is a legendary journalist, whose reportage on the Watergate scandal laid roots for the resignation of President Richard Nixon. This new book claims to give an insight into the Trump administration through his inner circle. However, according to the White House, the book intends to make the President look bad. "This book is nothing more than fabricated stories," a White House statement read.
Mattis compared Trump's understanding of world affairs to sixth grader
According to the book, about Assad, Trump told Mattis, "Let's f*****g kill him! Let's go." Mattis promised to get on with the plan but devised one for an air-strike, which didn't harm Assad. The book also suggested Mattis compared Trump's understanding of world affairs to a 'fifth or sixth grader', after the President questioned the presence of troops in the Korean peninsula.
Officials 'stole' documents from Trump's desk for country's safety
Once, former chief economic adviser, Gary Cohn saw a draft of a letter, on Oval Office desk. He thought it was dangerous for national security. Had Trump signed it, the US would have to withdraw from a critical trade-agreement with South Korea. So, Cohn stole it. "He's never going to see that document. Got to protect the country," Cohn told his associate, claimed book.
Trump called Jeff Sessions 'mentally retarded'
Jeff Sessions, Attorney General of the US, who was among the first ones to endorse Trump's presidential bid, has received harsh comments from the President privately. The book claims Trump made fun of Sessions' accent and labeled him a 'traitor' for recusing himself from Russia investigation. "This guy is mentally retarded. He's this dumb southerner," Trump said about Sessions.
Trump is an unpredictable, mercurial leader, Woodward writes
Through accounts of members of the inner circle, Woodward highlights the dysfunctional White House, the chaos and infighting. Jared Kushner and Ivanka Trump, both, have received criticism from the inner circle. Trump's tweets is another topic covered throughout the book. Summing up Trump's presidency, Woodward wrote he is "emotionally overwrought, mercurial and unpredictable leader." The book will release on September 11.