Protest in Europe after Ankara blasts
Protest in Europe after Ankara blasts
Oct 11, 2015, 11:59 am
2 min read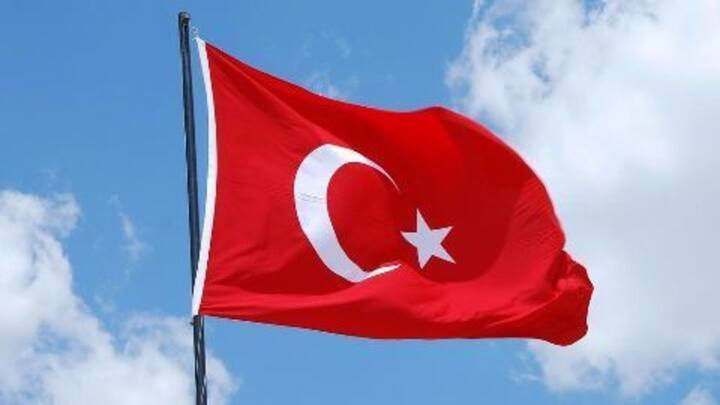 Thousands of protestors came out on the streets to condemn the twin suicide attacks that killed 95 people in a peace rally. Demonstration was organized by the Kurdish Democratic council in France. Demonstrators called for a "stop to the dirty war and state terror in Turkey and Kurdistan". Turkish PM Davutoglu said there were "strong signs" that attacks were carried out by suicide bombers.
Blast in Ankara kills 95, injures 240
Two blasts at a peace demonstration in Ankara, the Turkish capital killed as many as 95 people and wounded another 240, the interior ministry said. TV footage depicted scenes of frenzy and people sprawled on the ground wrapped in blood, among protest banners. Government officials said that they were examining statements that a suicide bomber was responsible for at least one of the blasts.
What was the rally about?
The rally in Ankara that was attacked was organized by democratic NGOs including KESK, DISK, TMMOB and TTB and which HDP had strongly supported. The rally was organized to protest against ruling party AKP's violent and hostile policies. People around Turkey had collected to put pressure on the government and rally for peace to end the ongoing Turkey-PKK conflict raging since 2 months.
The conflict between Turkey and PKK (Kurdistan Workers Party) started following the 2015 Suruç bombing on progressive activists in which 33 people were killed. PKK has demanded separation from Turkey to create an independent Kurdistan.
What was the Intelligence doing?
Journalist Sedef Kabaş said that the PM made false statements about safe Trukey but has failed to take any action to make the country safe and he should resign. Eser Karakaş, a columnist, criticized the National Intelligence Organization (MİT) calling them a failure. Veteran journalist Nazlı Ilıcak tweeted, "Who can say that the country is being ruled successfully?
Number of deaths in the Ankara blasts surpassed the 57 deaths caused by the multipronged al Qaeda bombings in Istanbul in 2003.
What did the government do?
Prime Minister Ahmet Davutoglu has declared a three-day official mourning period for the blast victims. Social media websites were blocked in Turkey for a short while. The Turkish government imposed a temporary news blackout covering images that showed the moment of the blasts, gruesome or bloody pictures or "images that create a feeling of panic."