Powerful Typhoon Trami batters Southern Japan; flights, trains canceled
Powerful Typhoon Trami batters Southern Japan; flights, trains canceled
Oct 01, 2018, 11:06 am
2 min read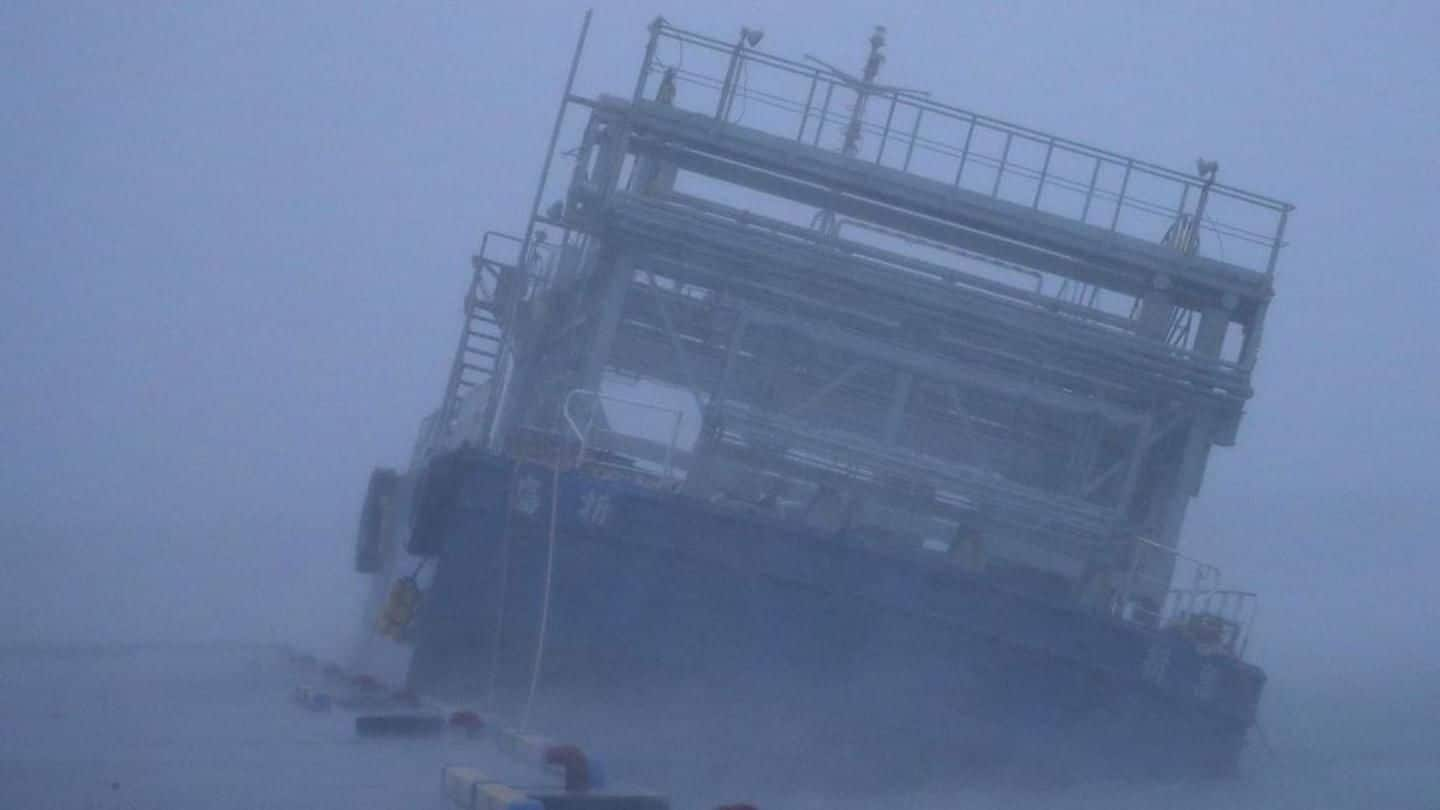 A powerful typhoon ripped through Japan yesterday, forcing cancelation of flights and trains, including in the Tokyo area as authorities warned of strong winds and torrential rain. Farms and homes in Miyazaki on the southern main island of Kyushu were flooded as Typhoon Trami swept across Southwestern Japan. At least 51 people were injured in Southern Japan, the national broadcaster NHK reported. Here's more.
Storm destroyed power lines on southern islands of Okinawa
Evacuation orders were issued for tens of thousands of people over a widespread area, including more than 250,000 people in the city of Tokushima on the island of Shikoku, the national broadcaster NHK reported. Many flights were canceled at major airports throughout Japan, including Tokyo's Narita and Haneda. The storm destroyed power lines on the Southern islands of Okinawa on Saturday.
Trami expected to slam Northern Japan today
Trami was expected to hit Tokyo, Japan's busy capital, late yesterday, and slam Northern Japan today. Bullet trains and other train lines were being shut down while the storm passed. Tokyo's train lines yesterday announced they were shutting down after 8 pm (local time).
Typhoon Jebi, strongest to hit Japan in 25yrs, killed 11
The typhoon is projected to hit regions ravaged earlier this month by Typhoon Jebi, which caused landslides and floods and temporarily shuttered Kansai International Airport. Jebi was the strongest typhoon to hit Japan in 25 years and caused 11 deaths in and around Osaka. The airport also was closed for this latest typhoon. In July, heavy rain in Western Japan killed 221 people.