India asks its nationals to leave Ukraine amid border tensions
India asks its nationals to leave Ukraine amid border tensions
Feb 15, 2022, 01:17 pm
2 min read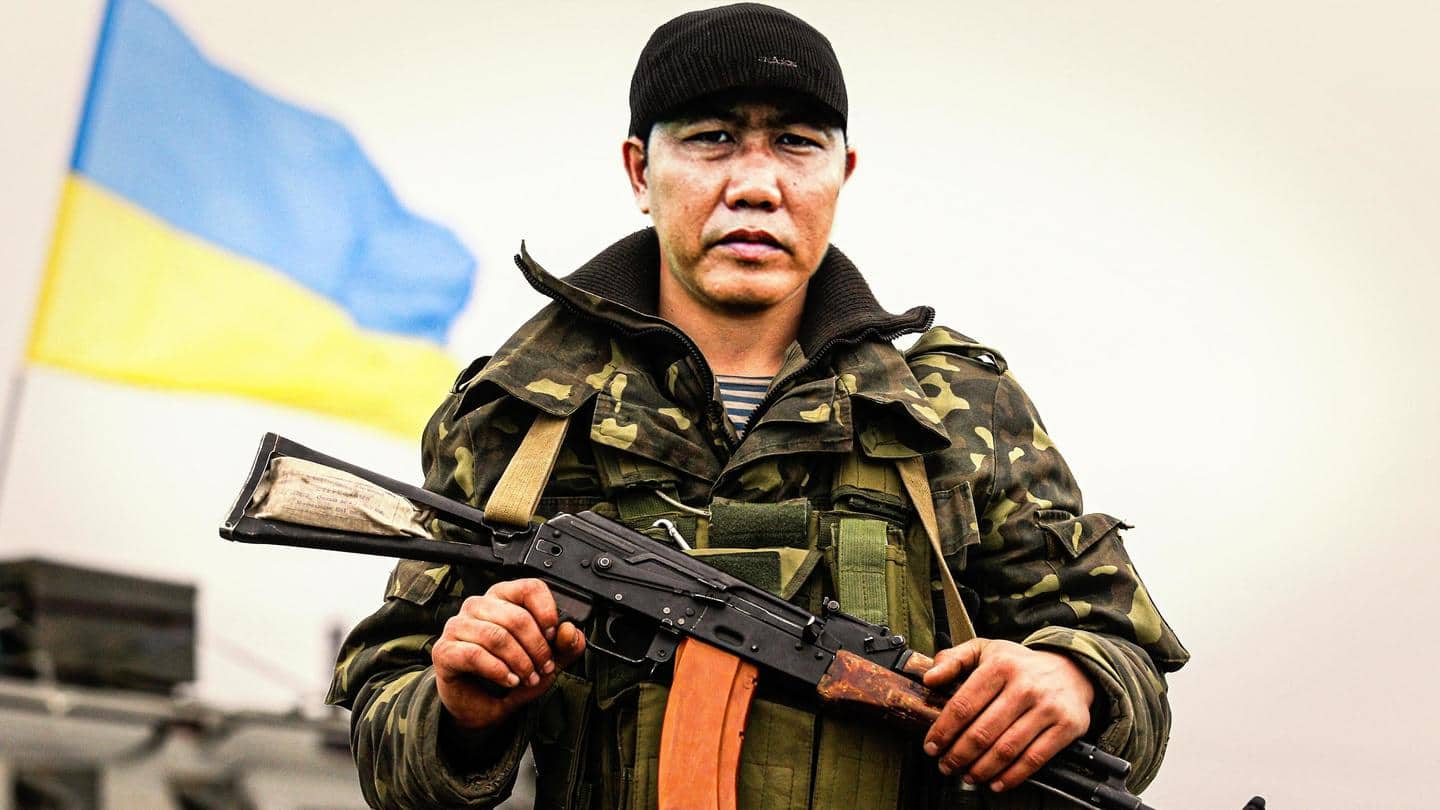 The Indian embassy in Ukrainian capital Kyiv has advised Indian nationals to temporarily leave the country. The advisory especially mentioned that "students whose stay is not essential" should consider flying out. Indian nationals have also been urged to avoid all non-essential travel to or within Ukraine. The statement comes amid rising tensions along the Ukrainian border.
Why does this story matter?
This is the first travel advisory from the Indian authorities in view of the recent tensions that have engulfed Ukraine.
Russia has amassed more than 1,00,000 troops and advanced weaponry near the border but repeatedly denies any plans of invading its neighbor.
Tensions emerged as the country opposes Ukraine's efforts to join NATO, an international military alliance led by the United States.
'Indian embassy continues to function normally'
"In view of uncertainties of the current situation in Ukraine, Indian nationals in Ukraine, particularly students whose stay is not essential, may consider leaving temporarily," the Indian embassy in Kyiv said. "Indian nationals are requested to keep the Embassy informed about the status of their presence in Ukraine," the statement said, adding the embassy continues to function normally to assist Indians present there.
Embassy prepares for possible evacuation
The embassy, however, has been in touch with Indian citizens in Ukraine over the past few weeks to collect information on those who may require evacuation in case border tensions escalate further, reported The Hindu.
Indian embassy tweets advisory
US, UK also asked citizens to leave
Meanwhile, the United States has already evacuated a majority of its staffers at the American embassy in Kyiv and is also moving operations from the capital to another Ukrainian city. President Joe Biden and other officials have asked US nationals to leave the country immediately. Several other nations, including the United Kingdom, have also issued similar advisories to their citizens living in Ukraine.