Canada: PM Justin Trudeau invokes emergency powers to quell protests
Canada: PM Justin Trudeau invokes emergency powers to quell protests
Feb 15, 2022, 10:42 am
2 min read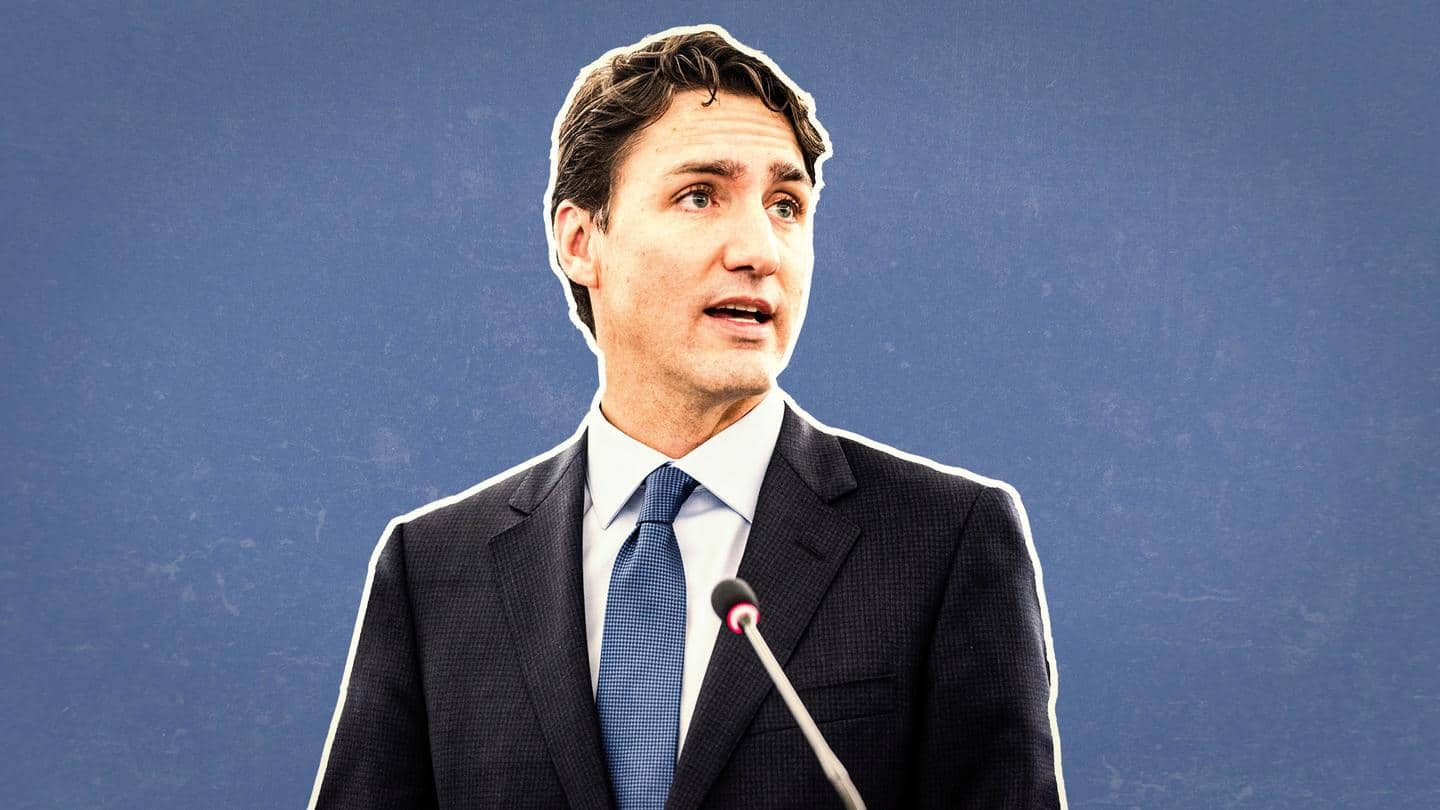 Canadian Prime Minister Justin Trudeau on Monday declared a national public order emergency in an attempt to end the protests against vaccine mandates. Calling the step a "last resort," he said the consequent measures would be "time-limited, reasonable and proportionate." With the move, the federal government will now be able to freeze personal bank accounts of anyone linked to the protests.
Why does this story matter?
Trudeau has become the first Canadian PM to invoke the Emergencies Act and his step has been called the strictest by a Canadian government in over five decades.
The announcement comes as protests across the country enter their third week.
Demonstrations had begun against a vaccine mandate for truckers but have since grown to target all COVID-19-related health restrictions.
"The time to go home is now," Trudeau said at a press conference on Monday. "This is not a peaceful protest." "We will not allow illegal and dangerous activities to continue...This is about keeping Canadians safe, protecting people's jobs," the PM added. He, however, stressed the government was not limiting people's rights. "We are not preventing people from exercising their right to protest legally."
What powers will the act give Trudeau?
With the invocation of the Emergencies Act, banks would be free to freeze personal accounts of protesters without any need for a court order. Vehicle insurance of the demonstrators can also be suspended, Deputy Prime Minister Chrystia Freeland said. Public assemblies and travel in specific areas may also be banned, as part of the restrictions.
What is the Emergencies Act?
The Emergencies Act was passed in 1988. It is meant to be used in an "urgent and critical situation" that "seriously endangers the lives, health or safety of Canadians." Lawful protests are not covered under the act.
We will hold the line, protesters say
The move comes as hundreds of protesters remain in Ottawa—Canada's capital city. Truckers have raised millions of dollars through crowdfunding platforms, according to data released by hackers. Police in Alberta said they had arrested 11 people and seized a collection of weapons. Protesters, meanwhile, dismissed Trudeau's move. "There are no threats that will frighten us. We will hold the line," Tamara Lich told AP.