UN Security Council imposes new sanctions on North Korea
UN Security Council imposes new sanctions on North Korea
Sep 12, 2017, 01:05 pm
2 min read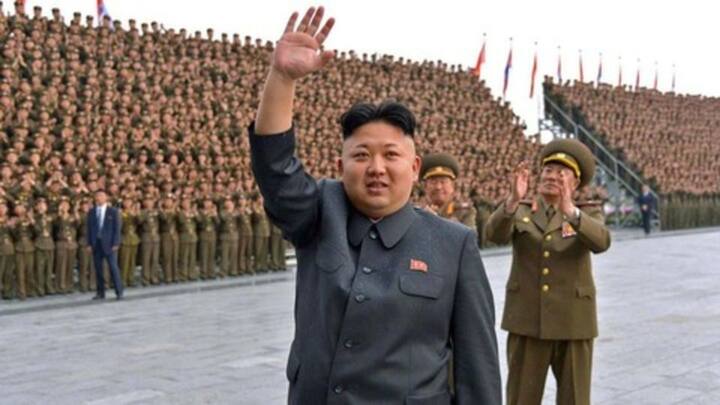 The UN Security Council (UNSC) has unanimously imposed new sanctions on North Korea following its recent H-bomb test. Among other things, the new sanctions ban North Korean textile, coal, lead, and seafood exports. UNSC members Russia and China agreed to endorse the resolution after the US backed down from its proposal to impose an oil embargo and freeze North Korean leader Kim Jong-un's assets.
What do the sanctions entail?
The new sanctions ban North Korean exports of lead, textiles, seafood, and coal, as well as authorizing new recruitment of North Korean workers abroad. It further bans Pyongyang from importing natural gas liquids and condensates, and caps import of refined petroleum products at 2 million barrels per year. The textile and workers bans are estimated to cost North Korea a whopping $1.3 billion annually.
Meanwhile, Pyongyang threatens the US again
North Korea's news agency KCNA said the US would pay a "due price" for leading efforts to impose UN sanctions. "The world will witness how the DPRK (North Korea's full name) tames US gangsters by taking a series of tough actions," it added.
Sanctions against North Korea: Tried, tested and failed
North Korea's nuclear program has invited numerous economic and trade sanctions since 2006. These are intended towards crippling its economy, thereby discouraging it from pursuing its nuclear ambitions. In February 2017, China banned coal imports from North Korea, thereby blocking a major source of its income. UN sanctions imposed in August 2017 sought to limit foreign investment and ban exports from Pyongyang.
Does the UNSC disagree on how Pyongyang should be handled?
While the UNSC's powerful permanent-five unanimously endorsed sanctions, signs of discord are evident. In a separate proposal, China and Russia jointly sought dual suspension of Pyongyang's nuclear testing and US-South Korea military exercises. The US has called this "insulting." This indicates that China and Russia believe North Korea alone isn't responsible for the crisis, and the US too must act to de-escalate tensions.