Citing threats, United States asks airlines to avoid Pakistani airspace
Citing threats, United States asks airlines to avoid Pakistani airspace
Jan 03, 2020, 09:21 am
3 min read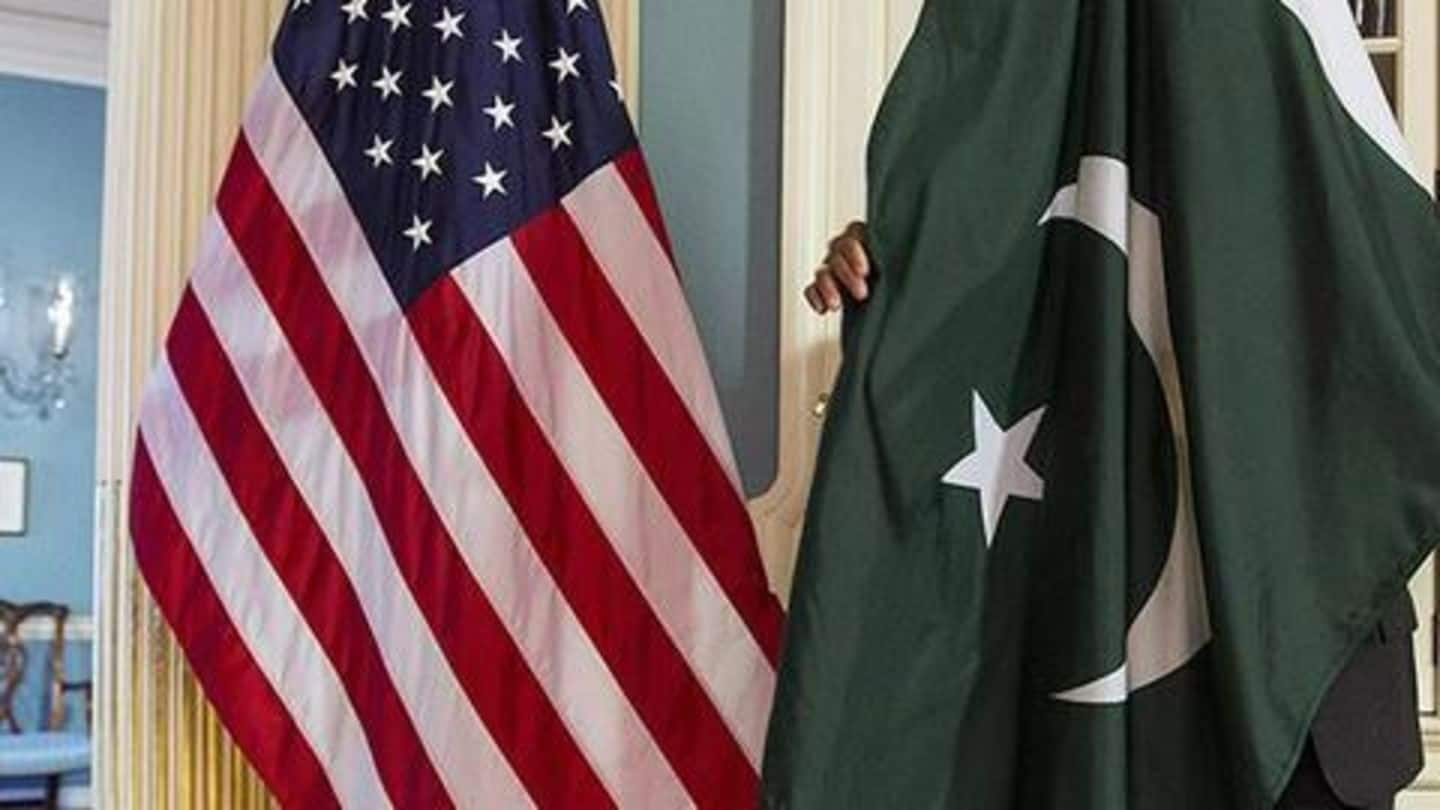 The United States has asked all its airlines and pilots to be careful while using Pakistani airspace due to "extremist or militant activity". On December 30, 2018, the US regulator Federal Aviation Administration (FAA) issued a notice to airmen (NOTAM), which will be valid till January 1, 2021, and will be re-evaluated thereafter. All US-based airlines and pilots are bound to follow NOATM. Here's more.
The advisory was issued in March last year as well
The US had initially issued NOTAM on March 23, 2019, which was valid till the end of last year. That the notice has been re-issued only shows that the situation in Pakistan hasn't changed. "Exercise caution during flight operations. There is a risk to US civil aviation operating in the territory and airspace of Pakistan due to extremist/militant activity," the latest statement read.
On-ground and low-flying aircraft should remain cautious
FAA said that on-ground aircraft and those operating on lower altitude face tremendous risk from extremist groups. "The ongoing presence of extremist/militant elements operating in Pakistan poses a continued risk to US civil aviation from small-arms fire, complex attacks against airports, indirect weapons fire, and anti-aircraft fire, any of which could occur with little or no warning," the statement added.
Terror groups could use Manpads to target civil aircraft: US
Interestingly, the US underlined that to date no man-portable air defense systems or Manpads have been used against the civil aviation sector, but some terror groups have access to these systems. "As a result, there is a potential risk for extremists/militants to target civil aviation in Pakistan with Manpads," FAA said. Further, pilots/airlines were directed to flag safety and security incidents to the regulator.
US spoke about Indo-Pak ties and Balakot strikes too
Obviously, the sour ties between India and Pakistan also gained the US' attention. "There may be flight disruptions and airspace closures implemented due to clashes in Kashmir region with little or no warning," US said. The country reminded that in February 2018, IAF breached Pakistani airspace and bombed Jaish-e-Mohammed's camp. In response, Pakistan "carried out strikes" and claimed to have "shot down two Indian pilots".
In fact, India and Pakistan's military strength was also mentioned
"India and Pakistan employ a variety of advanced air-to-air fighter aircraft and surface-to-air missile systems capable of targeting aircraft up to and beyond overflight altitudes typically used by civil aircraft," the background information posted on FAA website read.
Last year, Pakistan shut airspace for India for months
Apparently, only two American airlines, United and Delta, and India's Air India fly directly between both countries. Other airlines like IndiGo and SpiceJet use Pakistani airspace and fly over Afghanistan, Gulf, Saudi Arabia, and Turkey. However, due to tension, no Indian carrier flies to Pakistan. Islamabad had opened its airspace for India in July last year, after keeping it shut for months.