US embassies in India hoist Pride flag, defying Trump administration
US embassies in India hoist Pride flag, defying Trump administration
Written by
Siddhant Pandey
Jun 09, 2019, 07:28 pm
3 min read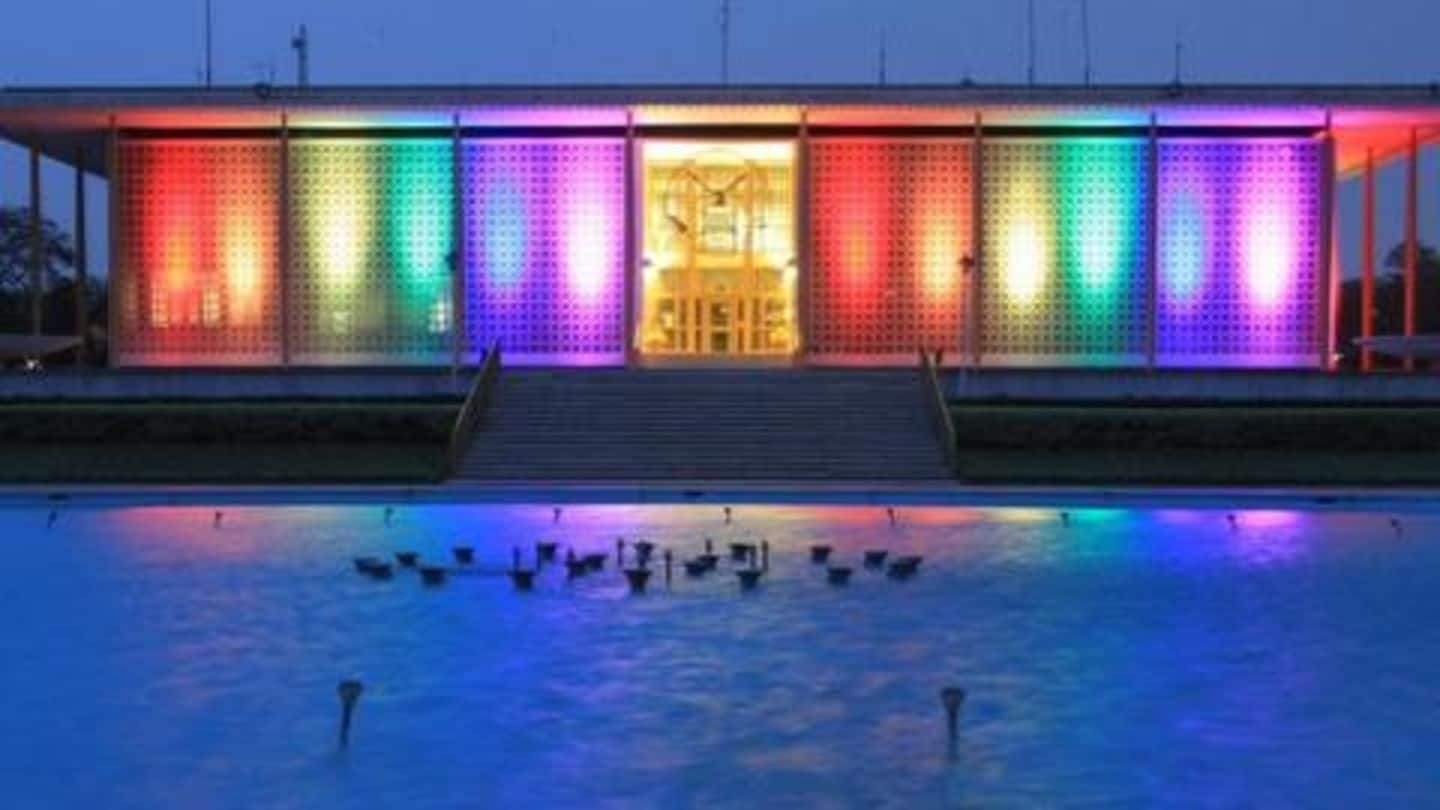 Despite the United States Department of State's rejection of all embassy requests to hoist LGBTQ+ rainbow flags to mark Pride month, several US diplomats around the world, are doing it anyway. The US embassies in Delhi and Chennai, are two of the many embassies around the world that are either defying or finding a workaround with the Donald Trump administration advisory. Here's more.
Chennai embassy hoisted rainbow flag; rainbow lights installed in Delhi
Reportedly, the US embassy in the Chennai hoisted a rainbow flag in the honor of Pride month, while the one in the national capital installed rainbow colored lights. The official Twitter account of US Embassy India also tweeted pictures from the Delhi embassy boasting the Pride colors. Additionally, US diplomats in the neighboring country also celebrated Pride earlier this month.
Celebrating Pride common practice among US embassies, until last year
For most of the past decade, celebrating Pride month is a common practice among US embassies. However, as per an advisory last year, it now requires top-level approval from the US State Department. NBC reports that this year, all requests to hoist Pride flags were declined. Reportedly, earlier this year, the State Department didn't issue guidelines on honoring Pride month, as it usually does.
So, what changed since last year? The Secretary of State
The change coincides with evangelical Christian Mike Pompeo's Secretary of State appointment. Despite having vocalized support for LGBTQ+ employees, Pompeo minimized symbols of LGBTQ+ rights, while introducing new panels and envoys specializing in religious freedom issues, The Washington Post reports. Additionally, Pompeo hasn't issued a Pride month statement, unlike last year, and hasn't attended the State Department's annual Pride Day event for two years.
Obama administration started issuing guidelines on Pride celebrations in 2011
Back in 2011, when Barack Obama was President, agencies involved with the foreign policy were directed to promote LGBTQ+ rights. The Obama administration issued guidelines such as rainbow flags should be hoisted outside embassies, barring that they're smaller and fly lower than the American flags. In 2016, approvals for marking Pride month were left up to ambassadors or chiefs of mission.
Recently, State Department denied all requests to hoist Pride flags
This year, embassies in various countries sought permission to hoist Pride flags. A source close to the State Department told the Post that all requests were denied. While many embassies obeyed, some diplomats decided to revolt. While the Santiago, Chile embassy website features a video of chief diplomat raising a Pride flag, Jerusalem US diplomats shared photos of themselves joining Pride parades.
Embassies also posted Trump's statement affirming LGBTQ+ rights on website
US ambassador to Germany, Richard Grenell, who is gay, came up with the idea of posting President Donald Trump's statement in favor of LGBTQ+ rights on the embassy's website. Many other embassies, which hoisted Pride flags in previous years, followed suit.
Trump is the first Republican President to support LGBTQ+ rights
....on the basis of their sexual orientation. My Administration has launched a global campaign to decriminalize homosexuality and invite all nations to join us in this effort!

— Donald J. Trump (@realDonaldTrump) May 31, 2019
Battle still far from won
Despite the administration appointing several gay ambassadors, progress is just a facade as LGBTQ+ employees have to stay low-key. Robyn McCutcheon, a transgender US diplomat says LGBTQ+ rights are being eroded in hush decisions in "rewriting of a policy there, or just the quiet disappearance of a web site," she wrote in her blog. "Day by day, a death by a thousand cuts."