US House votes to punish Republican congresswoman over controversial remarks
Last updated on
Feb 05, 2021, 04:38 pm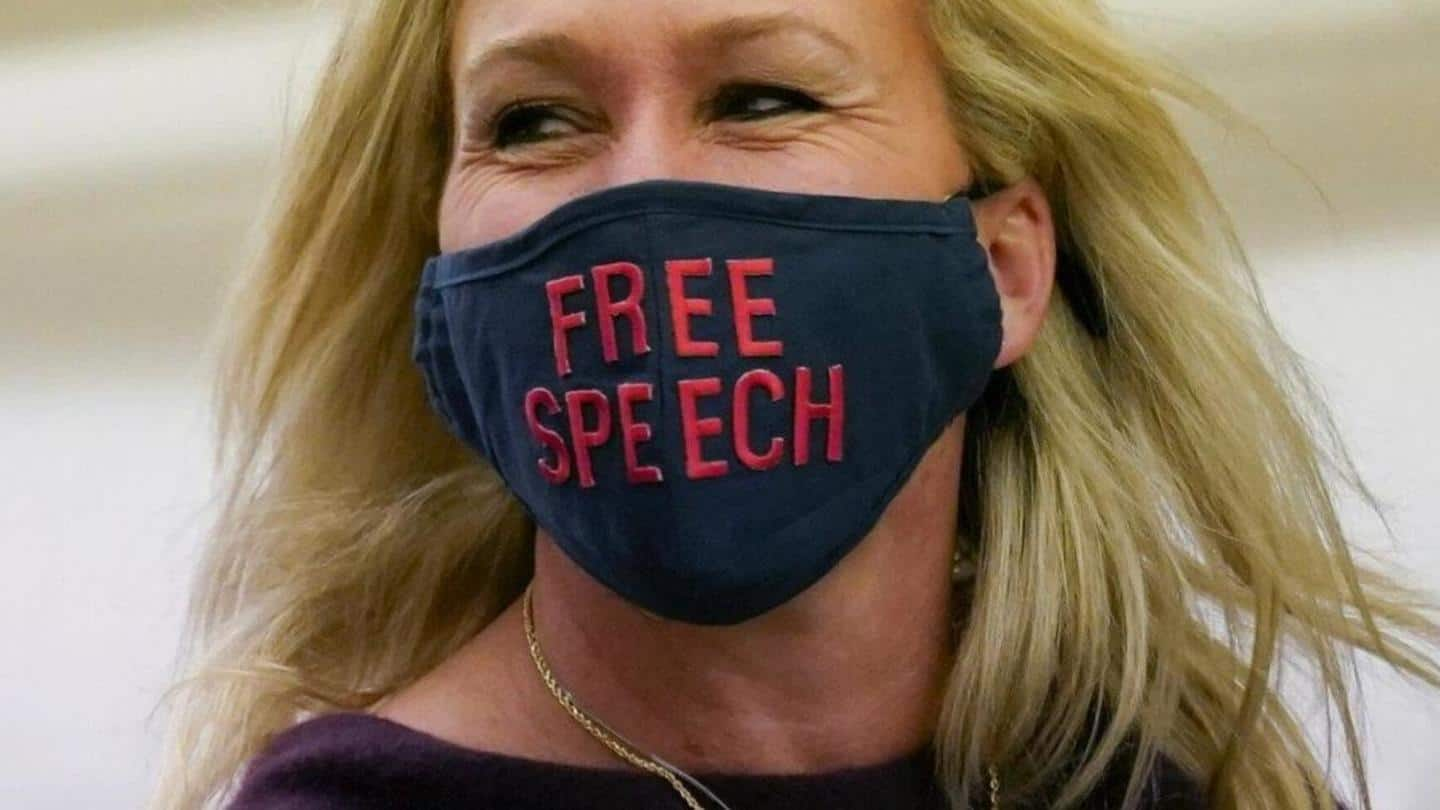 The United States House of Representatives on Thursday voted to expel Republican Marjorie Taylor Greene from two high-profile committees over her incendiary remarks. The Democrat-backed resolution to punish Greene was passed with a 230-199 vote, supported by 11 Republicans. Greene has promoted conspiracy theories including claims that school shootings and 9/11 were staged and has also shown support for violence against Democrats.
Greene expelled from education and budget panels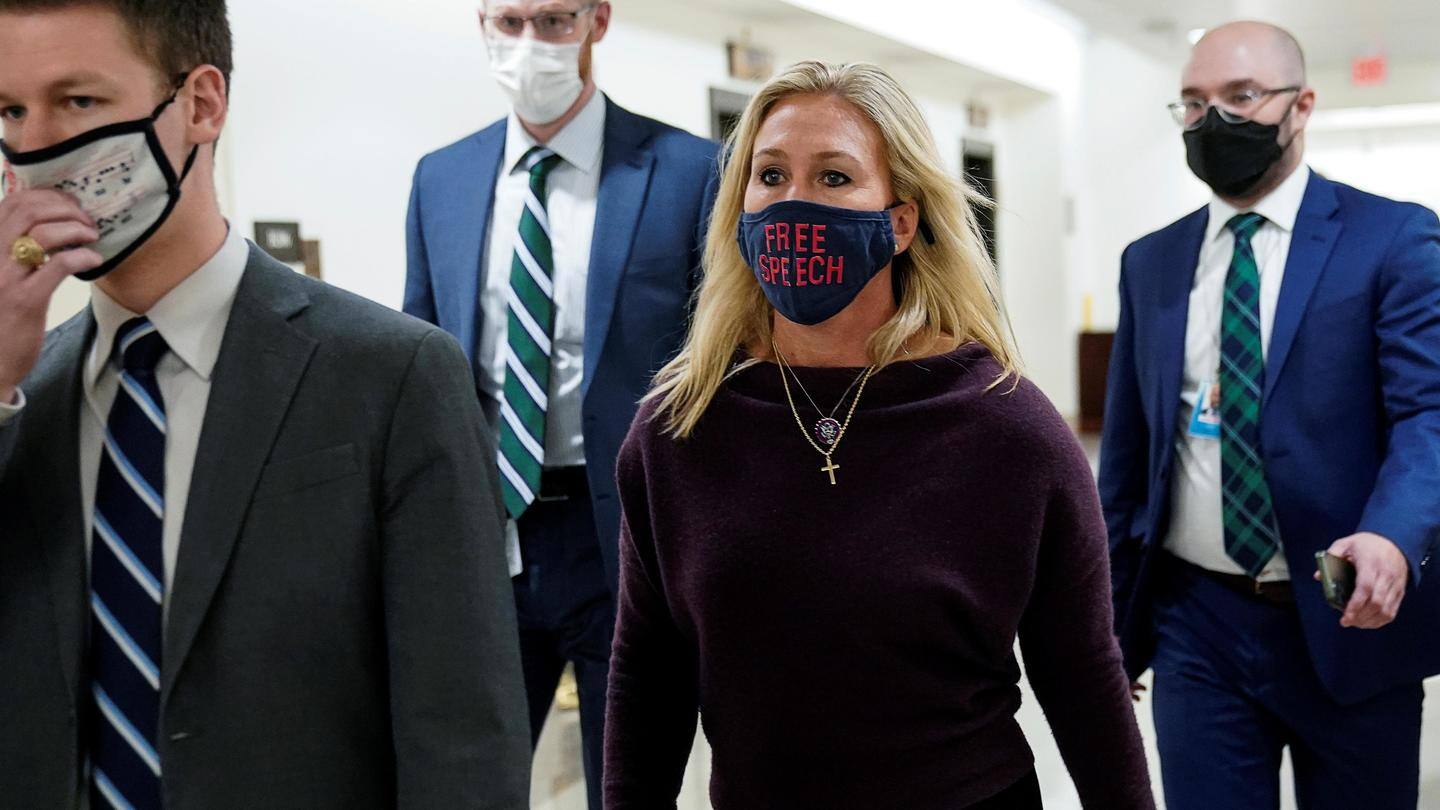 Nearly 95% Republicans voted to oppose the punishment for Greene after the congresswoman expressed regret for her past views, but did not apologize. As she was expelled from seats on the House Budget Committee and the House Education and Labor Committee, House Majority Leader Steny Hoyer said, "This is not about party. It's about whether or not you will vote for decency and truth."
Hoyer held up Greene's campaign photo supporting violence on Democrats
Hoyer also walked over to the Republican side of the House holding up a campaign photo that Greene had posted of herself. The photo showed Greene with an assault rifle next to three Democratic congresswomen: Alexandria Ocasio-Cortez, Rashida Tlaib, and Ilhan Omar.
Greene had expressed regret before vote
Before the vote, Greene had expressed regret over her past comments. She said she had "stopped believing" in QAnon—a conspiracy theory that former US President Donald Trump was waging a war against a global cabal of Satan-worshiping pedophiles operating a child sex-trafficking ring. She said, "School shootings are absolutely real," after having claimed that they were "staged" in the past.
'These words of past do not represent me'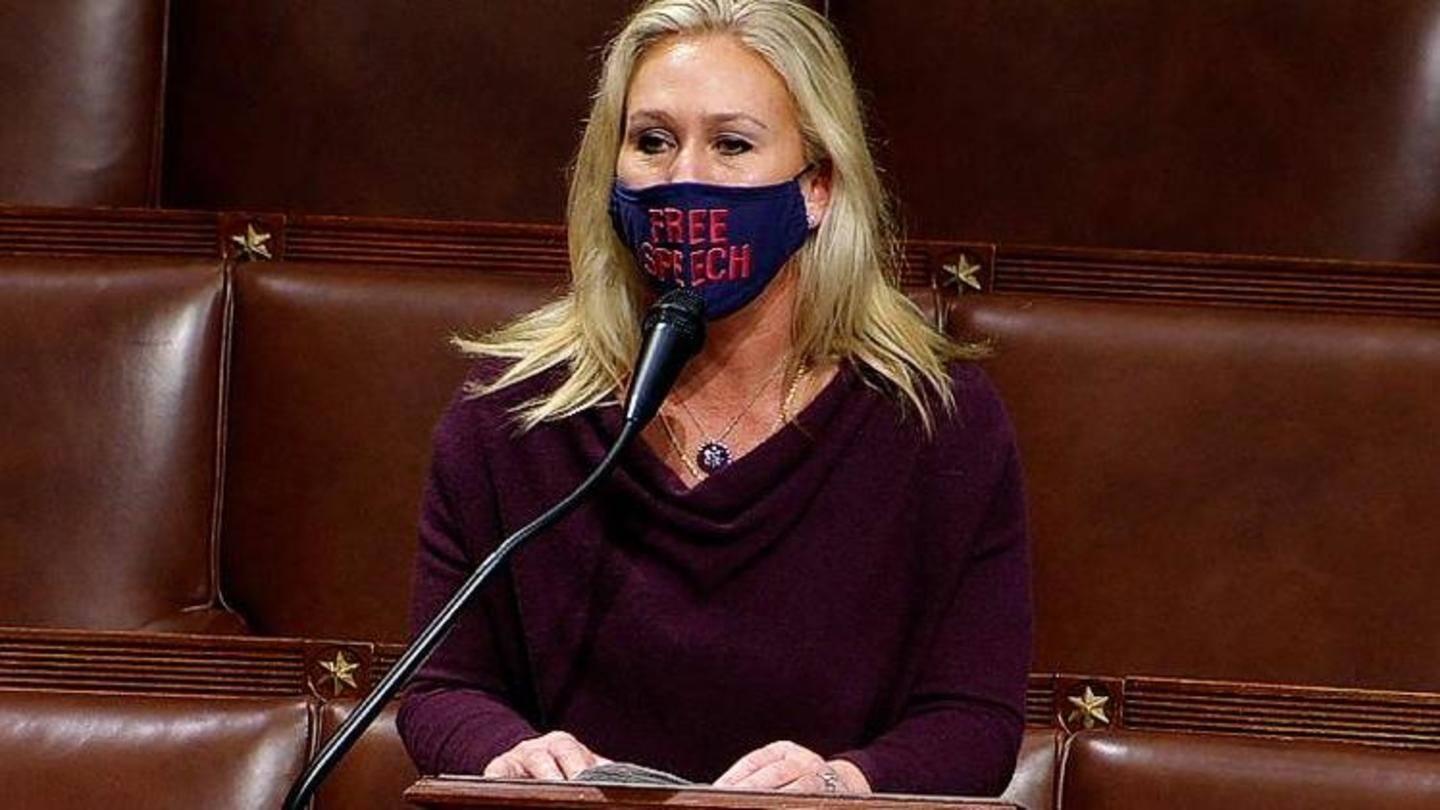 Greene retracted her past comments claiming that no airplane hit the Pentagon on 9/11. "I want to tell you 9/11 absolutely happened," she said. "These were words of the past. These things do not represent me." She did not apologize and did not address her actions when, in 2019, she heckled a teenage survivor of the Parkland school shooting, calling him a "coward."
Greene had once liked Facebook post calling for Pelosi's killing
Further, Greene did not address that she had once liked a Facebook post calling for House Speaker Nancy Pelosi to get a "bullet to the head" and had commented on another post calling for ex-President Barack Obama to be hanged saying, "Stage is being set."
How did the Democrats react?
Pelosi said she was "profoundly concerned" by Republicans accepting "an extreme conspiracy theorist". Chuy Garcia, of Illinois, said Greene's speech seemed "premeditated," adding, "I did not hear remorse and I didn't hear an apology." Garcia said Greene will probably try to raise a lot of money from it. Jimmy Gomez, of California, vowed to push for a resolution to expel Greene from Congress altogether.
How did the Republicans react?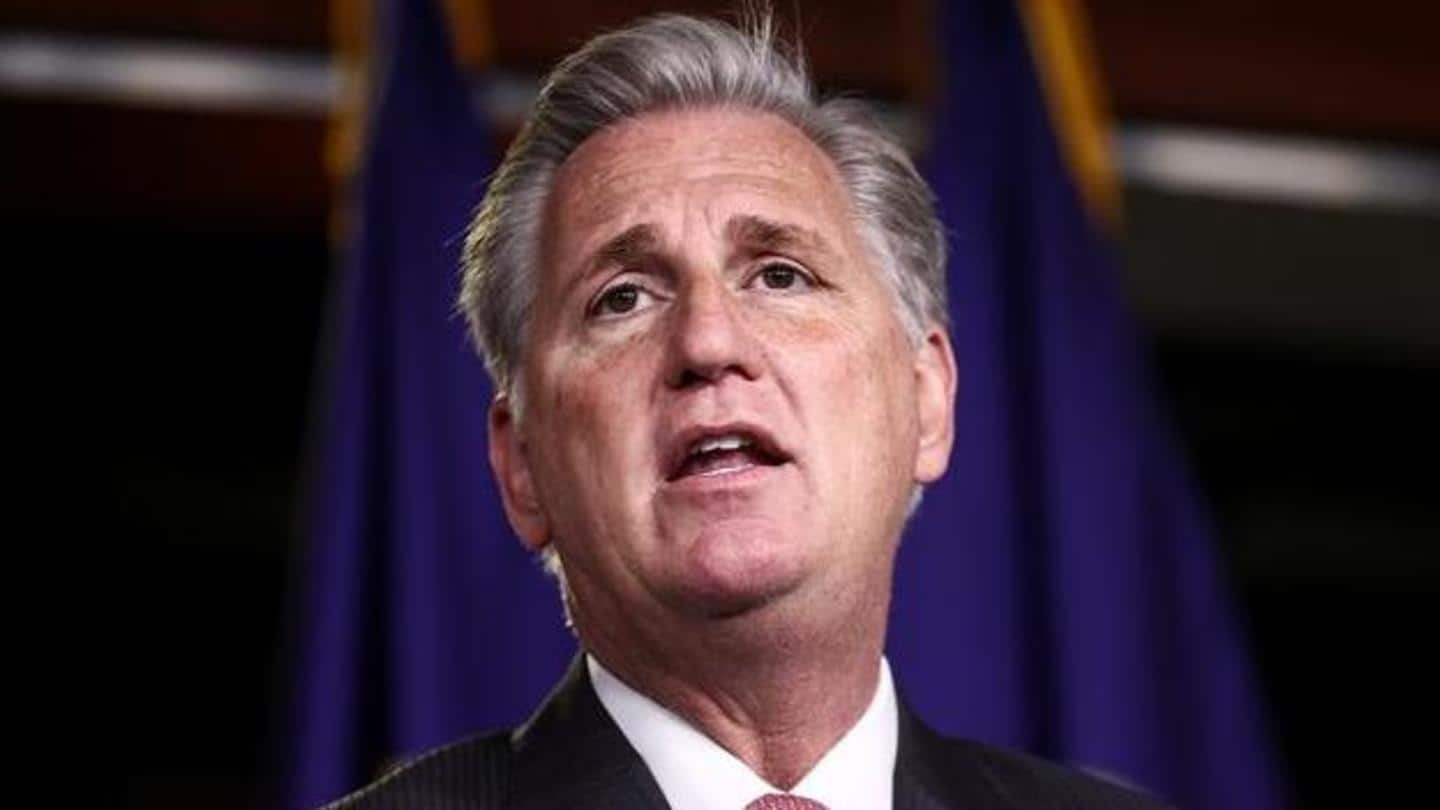 House Republican leader Kevin McCarthy called for retribution whenever his party controls the lower chamber of Congress. He accused Democrats of a double standard, referring to the 2019 anti-Semitism row after Minnesota lawmaker Ilhan Omar implied US politicians only supported Israel because of lobby money. McCarthy had condemned Greene's past remarks on Wednesday but had refused to punish her.