US welcomes Saudi's 'decision' to independently refuel planes in Yemen-war
US welcomes Saudi's 'decision' to independently refuel planes in Yemen-war
Written by
Aakanksha Raghuvanshi
Nov 11, 2018, 01:49 pm
2 min read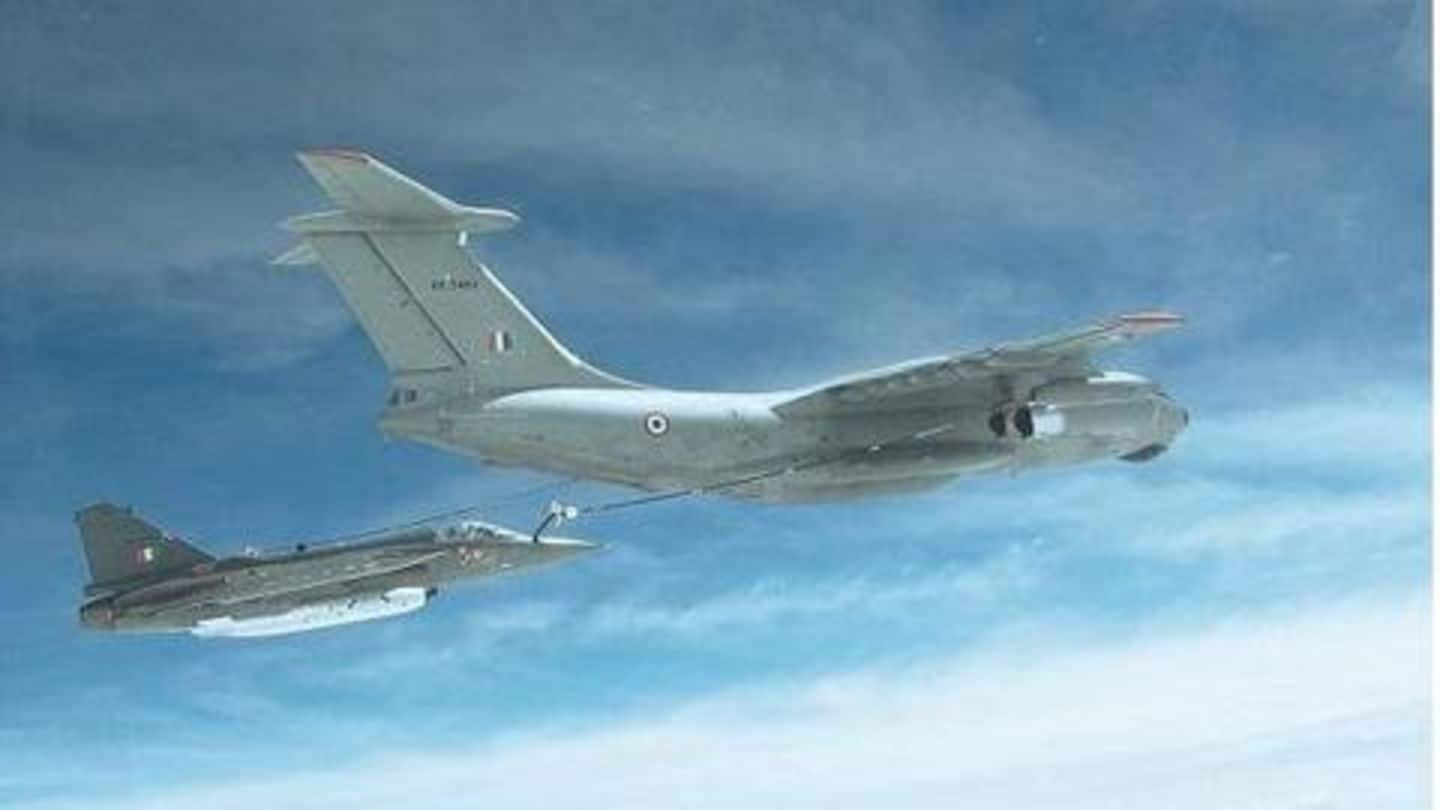 The US has welcomed Saudi Arabia's "decision" to cease taking American support and instead use its own military capabilities for refueling aircraft from the Riyadh-led coalition engaged in the Yemen War. A statement, released by the Saudi Press Agency, said Saudi Arabia and its allies were able to "increase their capacity" of refueling their aircraft and will do so independently. Here's more.
US refueled about 20% Saudi-led coalition planes flying over Yemen
The US has provided refueling to about 20% of the Saudi-led coalition planes flying sorties over Yemen. "We support the decision by the Kingdom of Saudi Arabia, after consultations with the US Government, to use the Coalition's own military capabilities to conduct in-flight refueling in support of its operations in Yemen," US Defence Secretary James Mattis said in a statement late Friday.
Saudi's move came after refueling report published in Washington Post
The US's statement came after Saudi Arabia said that "in consultation with the US" it has asked for "cessation of in-flight refueling support" from America. The Saudi's move followed a report published in the Washington Post that the US was to stop refueling aircraft from the Saudi-led coalition, amidst ongoing international outcry over Riyadh's actions in Yemen, particularly.
US will work towards minimizing civilian casualties in Yemen: Mattis
The move also came at a time when Riyadh is facing international outrage over the murder of US-based Saudi journalist Jamal Khashoggi. "We are all focused on supporting resolution of the conflict, led by UN special envoy Martin Griffiths," Mattis said. He said the US will continue working with the coalition to minimize civilian casualties and expand urgent humanitarian efforts in Yemen.
10,000 people killed in Yemen War since 2015: Media Report
Saudi Arabia and its allies are intervening in an ongoing conflict that began in 2015 between embattled Yemeni President Abdrabbuh Mansur Hadi, whose government is recognized by the UN, and the Houthi militia, which claims to constitute the Yemeni government. As per various media reports, nearly 10,000 people have since been killed and the country now stands at the brink of famine.