Donald Trump talks about religious liberty in his Diwali message
Donald Trump talks about religious liberty in his Diwali message
Oct 26, 2019, 09:19 am
2 min read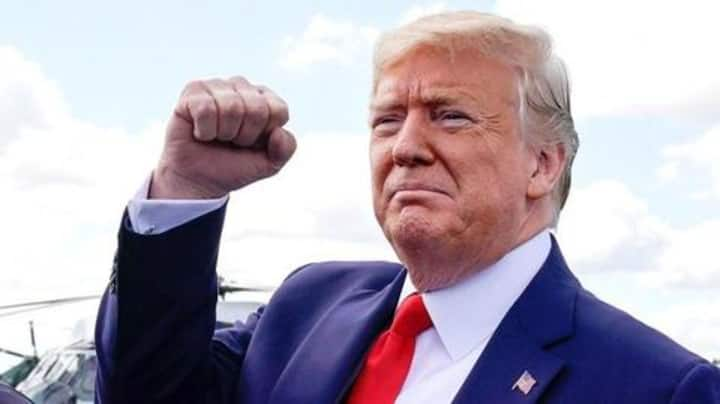 On Friday, US President Donald Trump sent Diwali greetings to Hindus, Jains, Sikhs, and Buddhists saying the celebration of the festival of lights across the States serves as a reminder for what the country stands for- religious liberty. His message came a day after he lit a diya at Oval Office along with a group of Indian-Americans. Here are more details.
Trump lit ceremonial diya, reporters weren't allowed to cover ceremony
As per US media reports, Trump's Diwali celebrations this time was off-limits for reporters and cameras. This was the third time he celebrated the festival at his office. Last year, he invited Navtej Singh Sarna, the Indian envoy at the time, for the ceremony. In 2017, he celebrated the festival with a small group of Indian-Americans.
This is a sacred period: Trump
To note, celebrations for the five-day festival kickstarted in India on Friday, with Dhanteras. Sending warm wishes to everyone, Trump in a statement said, "For many Hindus, Jains, Sikhs, and Buddhists in the United States and around the globe, this sacred period is an opportunity to commemorate the victory of light over darkness, good over evil, and knowledge over ignorance."
Will defend rights enshrined in constitution, promised Trump
Thereafter Trump added, "The observance of Diwali throughout America is an important reminder of the significance of one of our Nation's core tenets - religious liberty." The US President went on to say, "My Administration will continue to defend the rights enshrined in our Constitution that enable people of all faiths to worship according to their beliefs and conscience."
"We hope this year brings joy, love and eternal peace"
"As Diwali commences, Melania and I wish those observing the Festival of Lights a blessed and happy celebration. We pray this year's observance brings love, joy, and eternal peace," Trump's press statement read.