US President Trump describes Pulwama attack as a "horrible situation"
US President Trump describes Pulwama attack as a "horrible situation"
Feb 20, 2019, 11:59 am
3 min read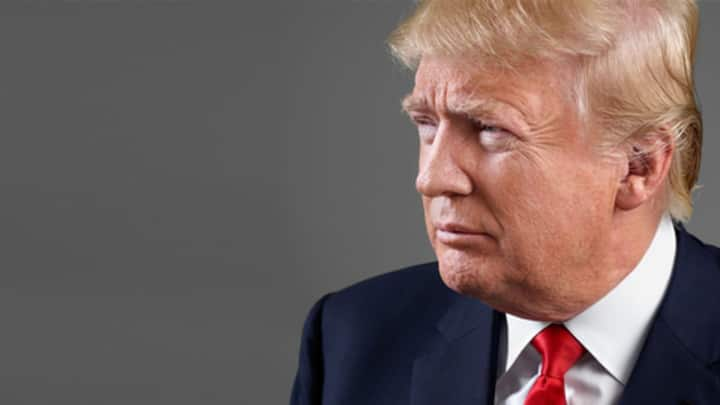 On Tuesday, US President Donald Trump described the Pulwama attack as a "horrible situation", adding that he was getting reports on it, and would issue a statement soon. This is the first time that President Trump has personally commented on the attack, which took place on February 14 and left more than 40 CRPF jawans martyred. Here's more.
What President Trump's exact words were
"I have watched. I have got a lot of reports on it...That [attack] was a horrible situation. We will comment [on it] at an appropriate time. It would be wonderful if they [India and Pakistan] get along," said Trump, responding to a question.
The US State Department also expressed support to India
While President Trump decried the attack on Tuesday, State Department deputy spokesperson Robert Palladino, separately, expressed "strong support" for India and urged Pakistan to "punish anyone responsible" for the dastardly attack. Earlier, in the immediate aftermath of the attack, the US had called on Pakistan to immediately end all support to terror groups operating on its home soil.
The international community at large has condemned the attack
Russian President Vladimir Putin had earlier condemned the attack, along with other members of the international community. While France strongly decried the "heinous attack", Bangladesh Prime Minister Sheikh Hasina promised to work with India to end the "menace of terrorism". Germany put forth its condolences and condemned the attack, as did Canada, Israel, Afghanistan, Sri Lanka, Maldives, and the Czech Republic, to name a few.
How India had reacted to the attack
With the responsibility of the attack having been claimed by Pakistan-based terror group (JeM), India-Pakistan relations, understandably have hit a new low. Responding to the attack, India had immediately withdrawn the 'Most Favored Nation' status it had accorded to Pakistan in 1996. Further, PM Modi had announced that Indian armed forces had been given a free hand to decide where and how they'd retaliate.
The military options that are being considered by India
As it stands, India is currently weighing its options as it seeks to avenge the attack. If the government indeed chooses military action despite the risk of escalation, the IAF's ability to hit terror camps is one of the options on the table. Other options include 'shallow' ground-based attacks, military occupation of some heights along the Line of Control (LoC), and the use of supersonic BrahMos supersonic cruise missiles.
What Pakistan has said about the attack
Pakistan Prime Minister Imran Khan, for his part, issued a statement on the attack on Tuesday, saying that India had accused it "without any evidence". He assured India that Pakistan would take action if India could provide evidence against anyone, but asked India to "introspect" why Kashmiri youth were taking up arms. He added that Pakistan would retaliate if India responds with force.