Want visa for US? You'll have to submit social-media details
Want visa for US? You'll have to submit social-media details
Jun 02, 2019, 10:08 am
3 min read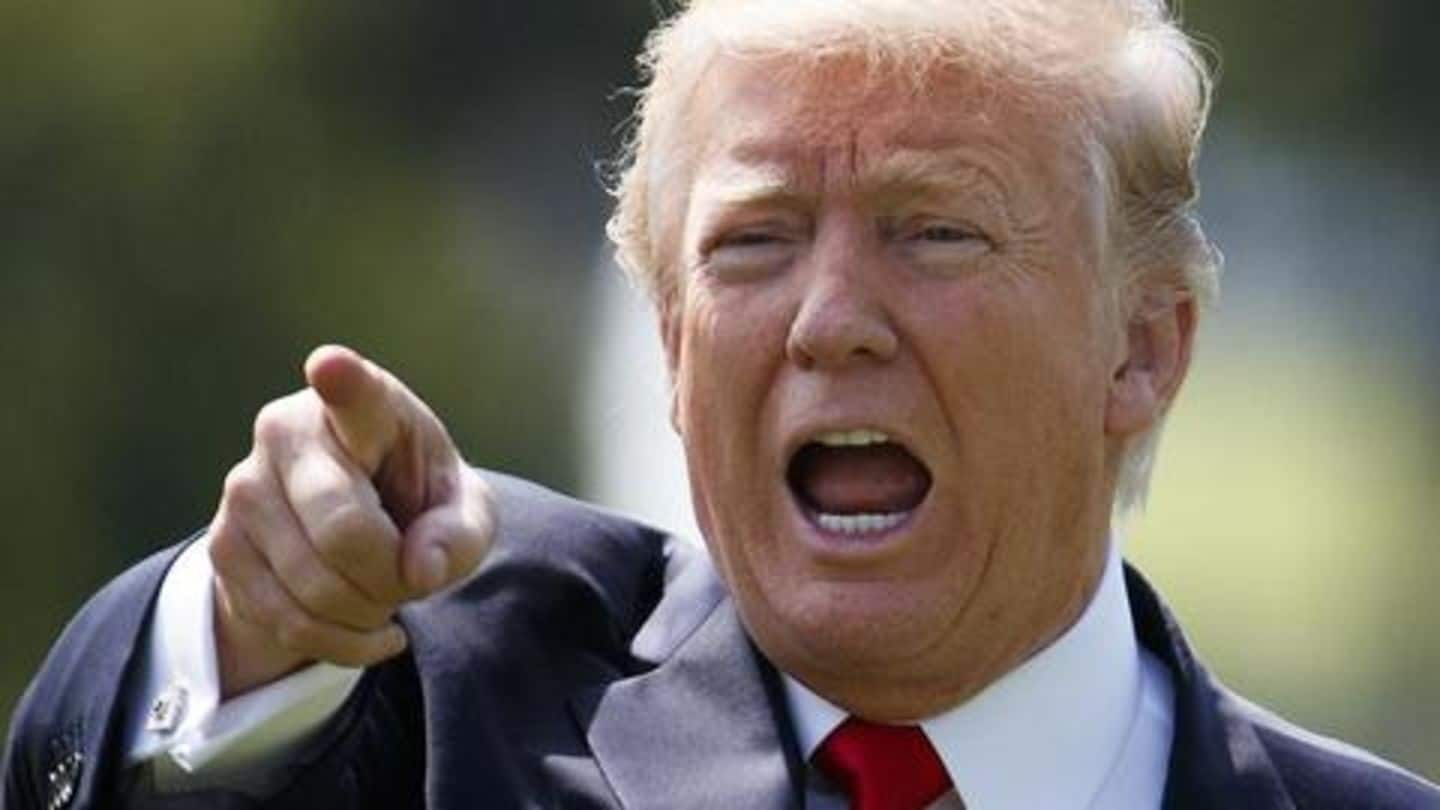 Since he took office, US President Donald Trump has been speaking about cracking down on illegal immigrants. Taking this same thought a step further, the US has changed rules for visa applicants. As per these changes, those seeking US' visa will have to submit details of their social media accounts, which they have been using for the last five years. Here's all about it.
It all started after Trump signed an order in 2017
The new changes in visa application aren't completely out of the blue. In 2017, Trump had signed an executive order to "extremely assess" applications. A year later, in March 2018, the State Department had said it would start screening social media profiles of all visa applicants, including those seeking travel visa. Only those on diplomatic visits will be exempted from this scrutiny.
New changes will impact 14 million travelers
Previously, only those who had traveled to countries controlled by terrorist groups were supposed to furnish their social media details. As a result, some 65,000 applicants went through an extra layer of scrutiny. But the proposed changes will impact 14 million people. Applicants will also have to submit their telephone numbers and travel history. The new rule will take off from this month.
So, how will these changes work? Let's answer your queries
Applicants will have to submit social media details in E-forms D-160 and D-260. "The forms have a drop-down menu, requiring applicants to list the username or handle against the social media platforms, which they have used during the five years preceding the application date," explained Emily Neumann, partner at immigration law firm Reddy & Neumann. Notably, they won't be asked to submit their passwords.
As of now, the drop-down menu covers social media platforms like Facebook, Twitter, Flickr, Google+, Instagram, LinkedIn, and YouTube. More platforms will be added in the future. Notably, applicants can write they don't use social media if that is the case. A State Department official underlined that those "lying" about their social media accounts, will have to face "serious immigration consequences".
This move will keep a check on terrorism, said official
"As we've seen around the world in recent years, social media can be a major forum for terrorist sentiment and activity. This will be a vital tool to screen out terrorists, public safety threats, and other dangerous individuals from gaining immigration benefits," the official added.
Earlier, ACLU had slammed the new changes
The changes prompted a plethora of reactions. In 2018, the American Civil Liberties Union had objected to the law. The organization had claimed these changes will put visa-seekers at the mercy of officials. "There is a real risk that social media vetting will unfairly target immigrants and travelers from Muslim-majority countries for discriminatory visa denials, without doing anything to protect national security," ACLU had said.
Expert believes visa applications will now get delayed
Meanwhile, Rajiv S. Khanna, managing partner at Immigration.com, said new layer will delay the entire process. "Already, consulates enjoy plenary powers in visa decisions. We cannot challenge visa denials unless egregious and obvious illegality can be demonstrated," he said. Separately, New York-based immigration attorney Cyrus Mehta said, "People's views could be held against them even if they are consistent with free speech and expression."