Know all about Olena Zelenska, the First Lady of Ukraine
Know all about Olena Zelenska, the First Lady of Ukraine
Written by
Shreya Mukherjee
Mar 03, 2022, 10:14 am
2 min read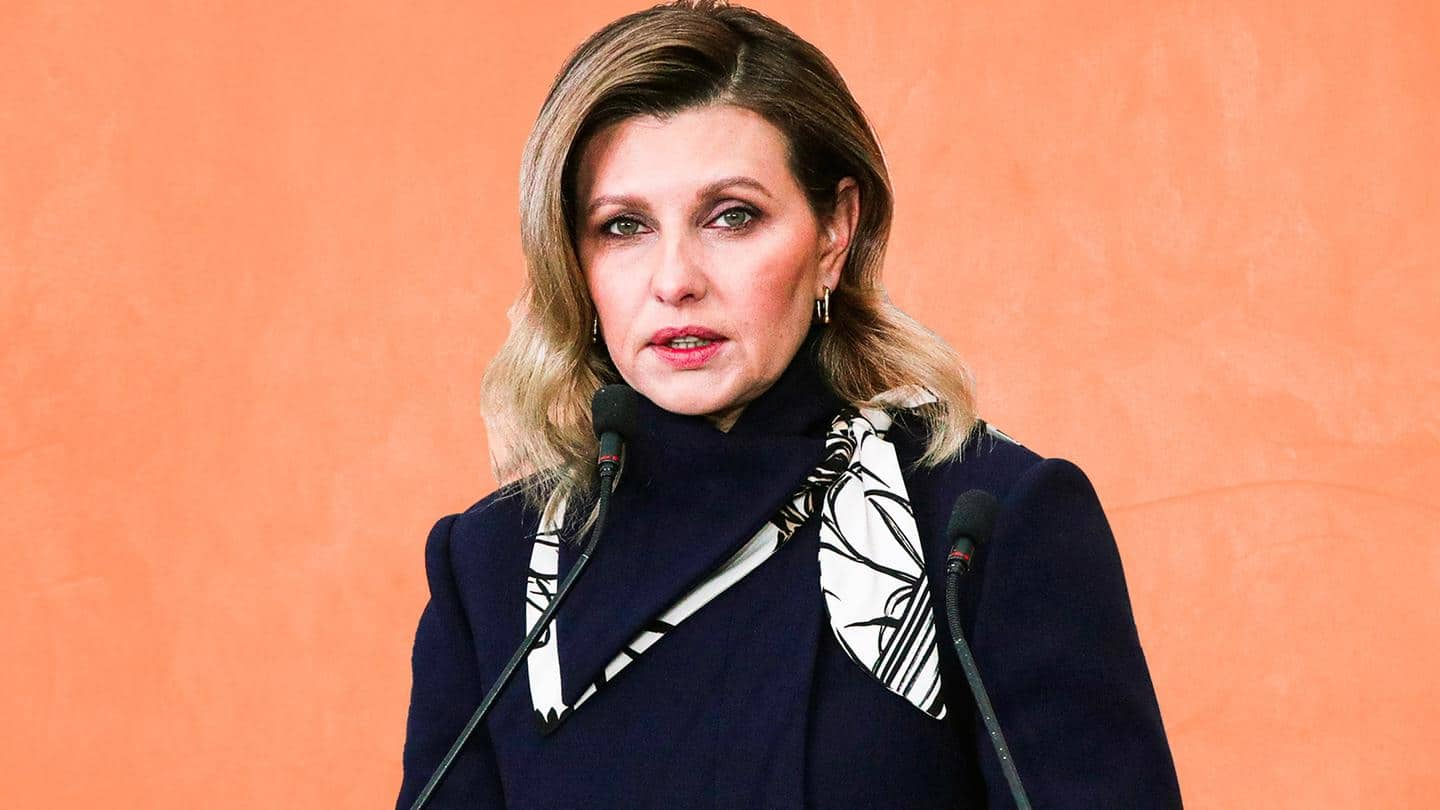 Ever since Russia launched an invasion of Ukraine, political figures, including President Volodymyr Zelenskyy, have taken to social media to encourage citizens to stay strong and ask help from the international community. And, this dialog has been shouldered by Zelenskyy's wife, Olena Zelenska. On Tuesday, she paid tribute to the "incredible" women participating in the resistance. Here's all we need to know about her.
Zelenska studied architecture but received fame with writing
Born with the surname Kiyashko in 1978, Zelenska went on to study architecture at Kryvyi Rih National University. Although she was a schoolmate of the current president, it is said that the duo made acquaintance during their shared time at the university. Zelenskyy, an upcoming comic, was studying law at the varsity. Soon, Zelenska began writing for a comedy troupe where Zelenskyy would act.
She is mother to a daughter and a son
As per reports, the couple dated for eight years before getting hitched on September 6, 2003. They became proud parents to a daughter named Aleksandra in 2004. She is now 17. Later, Zelenska gave birth to a son named Kiril. He is nine years old. She is known to work as a screenwriter for a Ukrainian production company called Studio Kvartal 95.
Zalenskyy had not told her he was running for president!
Zelenska's journey of becoming the first lady has been quite interesting. Reportedly, when her husband decided to change his career from acting to active politics, she was "aggressively opposed" to the idea. Even the news of Zelenskyy running for the post of the president came to his wife from social media! Apparently, Zelenskyy had forgotten to talk to her before announcing his plans.
'I feel more comfortable in the shade'
Speaking to Vogue in 2019, the year her husband won the elections, Zelenska had revealed she preferred "staying backstage." "My husband is always on the forefront, while I feel more comfortable in the shade." And, she has supported him through all his choices and remains to be in Ukraine, fighting for her nation. Meanwhile, Russia has captured Kherson, the first major Ukrainian city.