14 of world's 20 most-polluted cities in India: WHO
14 of world's 20 most-polluted cities in India: WHO
May 02, 2018, 09:56 am
2 min read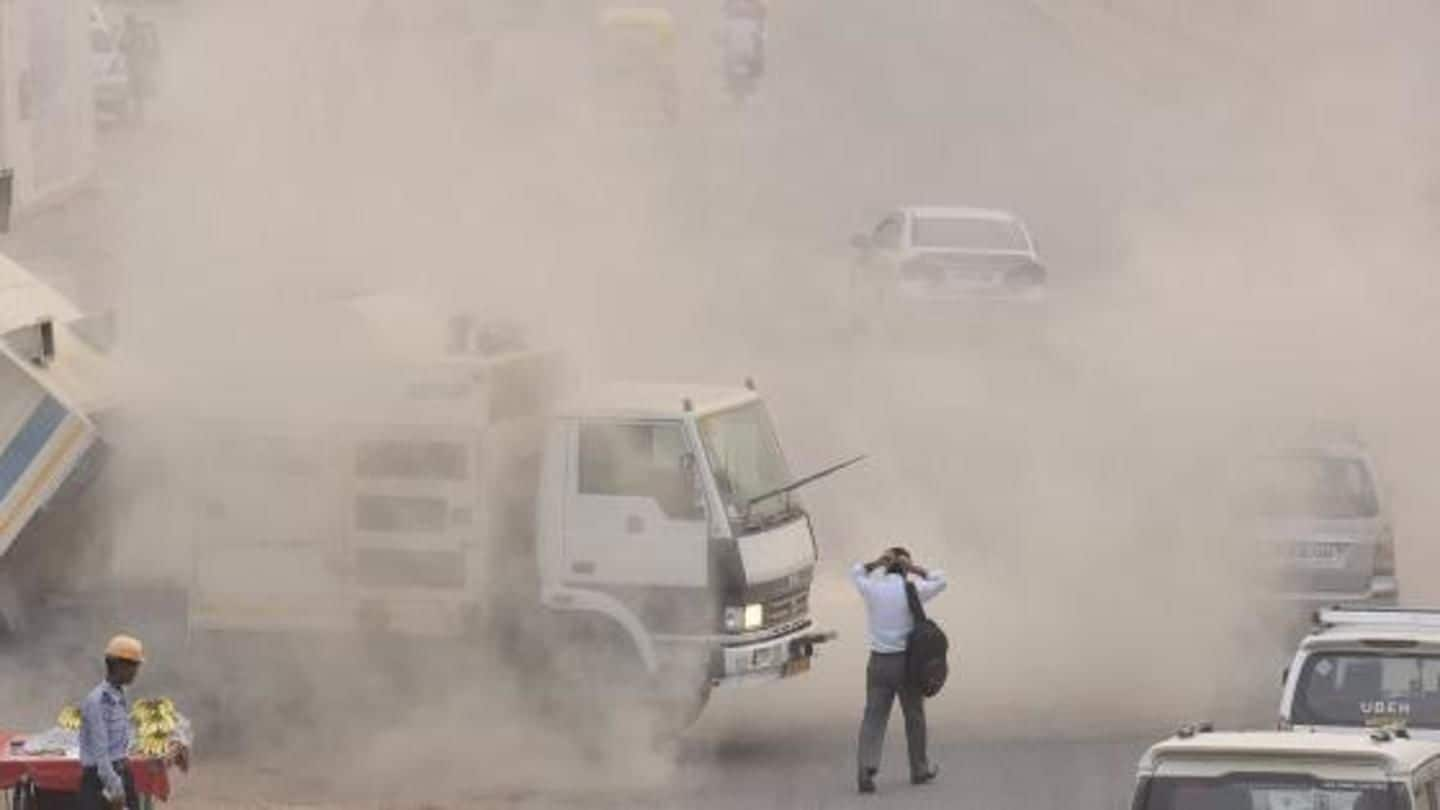 Despite global outrage, air pollution has reached critical levels globally. According to latest data from the World Health Organization (WHO), an alarming nine of 10 people breathe in highly-polluted air, which kills 70L people annually. India fares abysmally: 14 of its cities feature in the world's 20 most polluted cities. But the report lauded India's Pradhan Mantri Ujjwala Yojana Scheme for making a difference.
Eastern Mediterranean Region, Southeast Asia most vulnerable regions
According to WHO, ambient air pollution led to 42L deaths in 2016, while household pollution caused 38L deaths the same year. Over 90% pollution deaths occur in low/middle-income countries, especially Asia and Africa. In Eastern Mediterranean Region and Southeast Asia, average air pollution exceeds WHO limits by five times. Ambient pollution is the lowest in high-income countries, namely Europe, Americas and the Western Pacific.
Southeast Asia accounts for 34% of global air pollution deaths
Among the 14 most-polluted Indian cities are Delhi, Varanasi, Kanpur, Gaya, Faridabad, Patna, Muzaffarpur, Agra, Srinagar, Jaipur, Gurgaon, Jodhpur and Patiala. This is in terms of PM2.5 levels in 2016. In PM10, 13 Indian cities figure among the 20 most-polluted. In fact, Southeast Asia accounts for 34% of global air pollution deaths: 40% of household pollution deaths and 30% of ambient (outdoor) pollution fatalities.
Gap between low-income and high-income countries is stark
WHO says 30cr people, or 40% of the world's population, still don't have access to clean cooking fuel, the prime source of household air pollution. Though the rate of access is increasing overall, the progress isn't proportionate to population growth, especially in sub-Saharan Africa. "We hope to see a similar scale-up of monitoring efforts worldwide," says Dr Maria Neira, Director, Department of Public Health, WHO.
'The poorest and most marginalized bear the brunt'
"Air pollution threatens us all, but the poorest and most marginalized people bear the brunt of the burden," says Dr Tedros Adhanom Ghebreyesus, Director-General, WHO. "It is unacceptable that over 30cr people are still breathing deadly smoke from using polluting stoves and fuels in homes."
Countries doing their bit to fight back
There have been positive changes too. WHO cited the Pradhan Mantri Ujjwala Yojana Scheme, which has provided free LPG connections to 3.7cr women below poverty line. Mexico City has pushed a shift to soot-free buses and a ban on private diesel cars by 2025. This year, WHO will convene the first Global Conference on Air Pollution and Health (October-November) to bring countries together in the anti-pollution fight.