After Trump withdraws military aid, Pakistan stops intelligence co-operation
After Trump withdraws military aid, Pakistan stops intelligence co-operation
Jan 11, 2018, 03:37 pm
2 min read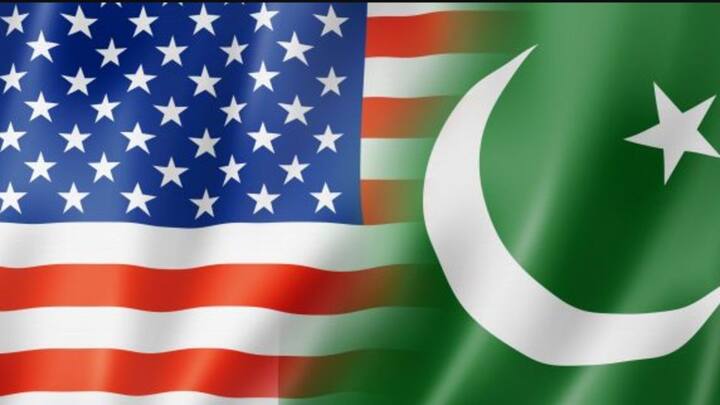 What is deteriorating the relations of US and Pakistan? Are they suffering from the tit-for-tat syndrome? Earlier, tired of Pakistan's dilly-dallying on taking decisive action against terrorism, US President Trump had announced his decision to suspend about $1.15bn security aid to Pakistan. Now, Pakistan claims to have suspended intelligence co-operation with US. Ironically, US has not been officially notified of this development. Here's more.
Why did Trump administration suspend Pakistan's military aid?
Earlier, apart from cancelling security aid, US announced that it would not deliver military equipment to Pakistan. They suspended the Foreign Military Financing (FMF) and Coalition Support Funds (CSF). Apparently, US will continue to provide civilian aid. Without mincing words, US asked Pakistan to take concrete steps combating terrorism. Trump had earlier slammed Pakistan for deceiving US by providing safe havens to Afghanistan's terrorists.
Now, how did Pakistan react?
Pakistan declared that supply lines for NATO troops in Afghanistan are still open but intelligence co-operation is suspended. Pakistan further accused US of "scapegoating" them for their own failures in Afghanistan. Pakistani Defense Minister gloated that US needs Pakistan for fighting terrorism in Afghanistan. He complained that US had not helped in sealing the porous 2,500km Pakistan-Afghanistan border, which is a favorite with militants.
Subsequently, US explained its point of view
Like a parent explaining a child of why he was punished, US justified its decision. US urged Pakistan to understand their seriousness and "appreciate the value of US-Pakistan relationship." Further, US promised to renew its security relationship with Pakistan once the latter aggressively confronts the Taliban network, Haqqani Network and other terrorist organizations. US was "hopeful that Pakistan will come back to the table."
What does this mean for US-Pakistan relations?
So, what does this altercation mean? A humiliated Pakistan announced that "a courteous yet ruthlessly candid dialogue" was required between the two countries. Meanwhile, though US is serious that Pakistan needs to alter its ways, it can't be completely confrontational. This is because Pakistan is the safest and cheapest route to re-supply NATO troops. Other possible routes pass through Russia's "backyard" and are expensive.