'Heaven is real,' says woman who died for 27 minutes
'Heaven is real,' says woman who died for 27 minutes
Written by
Siddhant Pandey
Jun 28, 2019, 12:15 am
2 min read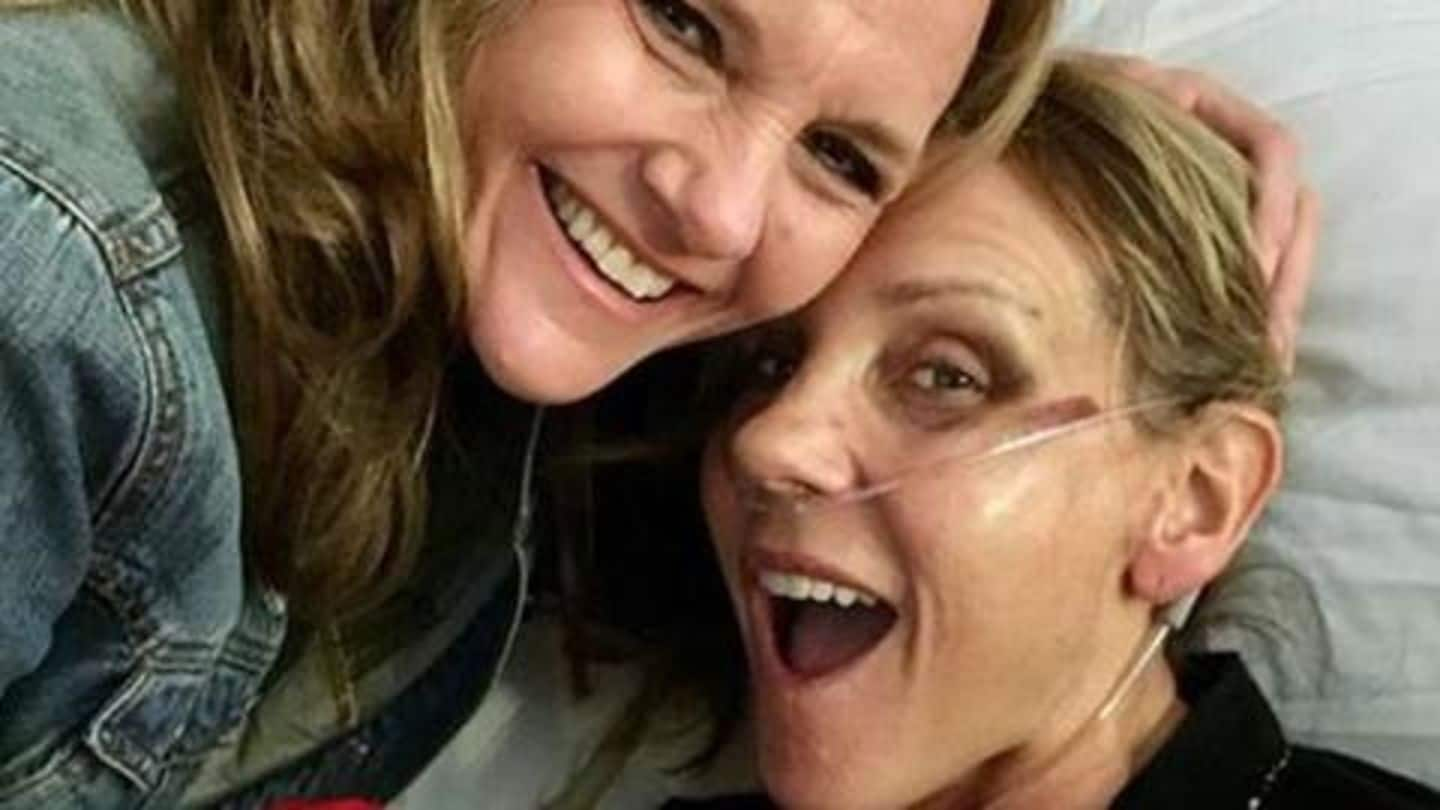 The debate on whether life after death is a reality has no end to it. People who are alive have no way to establish that heaven/hell truly exists (faith doesn't really count), and the ones who are dead, well... we can't talk to them (again, Ouija boards don't really count). However, a woman who died and was later resuscitated seems to know the answer.
Arizona-resident died for 27 minutes; claimed she saw heaven
Many on the brink of death claim to see a "white light," but a woman, who died for 27 minutes, claimed to have seen heaven. Tina Hines of Phoenix (Arizona), United States, went into cardiac arrest in February 2018 when she went on a hike with her husband, Brian. Paramedics tried resuscitating her on the way to a hospital but to no avail.
After waking up, Hines scribbled 'it's real' on paper
According to AZfamily.com, after the six initial attempts by medics to resuscitate her failed, she miraculously woke up upon being intubated at the hospital. She was "technically dead" for 27 minutes. After waking up, she gestured for a pen and paper and scribbled 'it's real.' When asked what it was that she referred to, Hines, a mother of four, reportedly nodded upwards.
Hines claimed she saw Jesus, yellow glowing gates
"It was so real, the colors were so vibrant," Hines told AZfamily.com. She also claimed to have seen a figure that she believes was Jesus and some bright yellow, glowing gates. Tina's niece, Madie Johnson, wrote on Instagram, "Her story is too real not to share and has given me stronger confidence in the faith that so often goes unseen."
What does science have to say about this?
Reportedly, near-death experiences (NDEs) are not that rare, however, not many retain the memories. A 2013 study by University of Michigan researchers on rats revealed that brain activity surges before death- higher than during most waking, conscious state. Studies indicate that 10-20% of people have visual or sensory episodes during NDEs and Hines' story could be one such experience. Guess the debate continues.