World leaders call for environment protection at Davos Agenda Summit
World leaders call for environment protection at Davos Agenda Summit
Written by
Nikita Gupta
(Sourced from PTI)
Jan 27, 2021, 01:27 pm
3 min read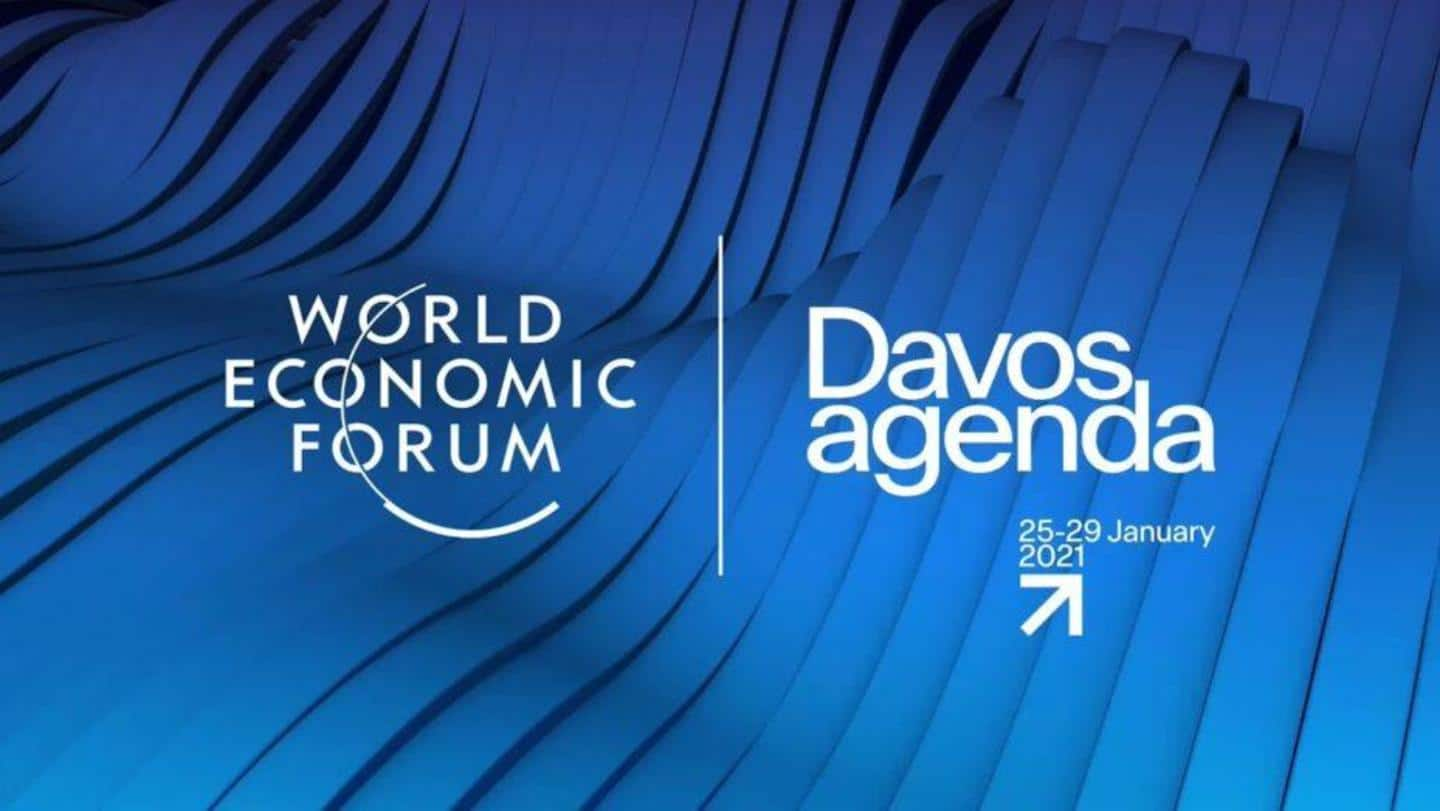 Top world leaders called for international collaboration and urgent steps for environment protection as they discussed the way forward for the global economy at the WEF's online Davos Agenda summit. Addressing the World Economic Forum event, German Chancellor Angela Merkel said, "Global links and global commitments mean we have to have an interest in how the rest of the world is faring."
We must learn from this crisis: Ursula von der Leyen
In his special address at the week-long virtual event, French President Emmanuel Macron said the economy of tomorrow is going to have to think about innovation and humanity. Ursula von der Leyen, President, European Commission, said, "We must learn from this crisis. We have to change the way we live and do business to be able to keep what we value and hold dear."
World needs a new path, new design: Ramaphosa
Cyril Ramaphosa, President of South Africa, also addressed the summit and suggested, "The task is not to return the world to where it was when the pandemic struck, but to forge a new path and a new design."
Business leaders commit to Stakeholder Capitalism Metrics
The day also saw 61 top business leaders from around the globe, including Mukesh Ambani and Anand Mahindra from India, announcing their commitment to the Stakeholder Capitalism Metrics, a set of environmental, social, and governance (ESG) metrics and disclosures. The world leaders called for greater collaboration and issued a warning of the perils awaiting if we do not.
European Commission President speaks
'To help each other is not a weakness, but strength'
Further, von der Leyen called for a Paris-style agreement for biodiversity, laying out the economic and social risks of failing to protect a high-functioning, bio-diverse ecosystem. She warned that issues ranging from climate change to the lack of social media governance pose a challenge to democracy. "Creating vaccine in ten months reveals what happens with pooled resources, expertise, manufacturers, and government finance," she said.
Development cooperation is in our national interest: Merkel
German Chancellor Merkel said the pandemic has left a deep imprint. "It will determine how we live and do business in coming years," she said. She also talked about multilateralism, arguing that the pandemic has shown how much we are interlinked. Merkel warned that trying to isolate oneself always fails. She called for greater transparency in global relations and better support for developing nations.
French President's address
To address pandemic, we need an economy that fights inequality
Meanwhile, French President Emmanuel Macron said the human condition is vulnerable and the pandemic has shown that the capitalist model can no longer work. He suggested, "We should take lessons from the COVID-19 pandemic. You cannot think economy without thinking about people." He emphasized it will only be possible to address the pandemic with an economy that fights inequality.
South African President asks countries to release the excess vaccines
Further, Ramaphosa said, "The people rather than COVID-19 have created the challenges now faced." The over-ordering of vaccines by wealthier nations left poorer countries and their populations facing shortages. He urged countries that have bought large supplies of COVID-19 vaccines to release the excess.