Even 14-year-olds can drive this electric car (not in India)
Even 14-year-olds can drive this electric car (not in India)
Mar 02, 2020, 12:15 am
2 min read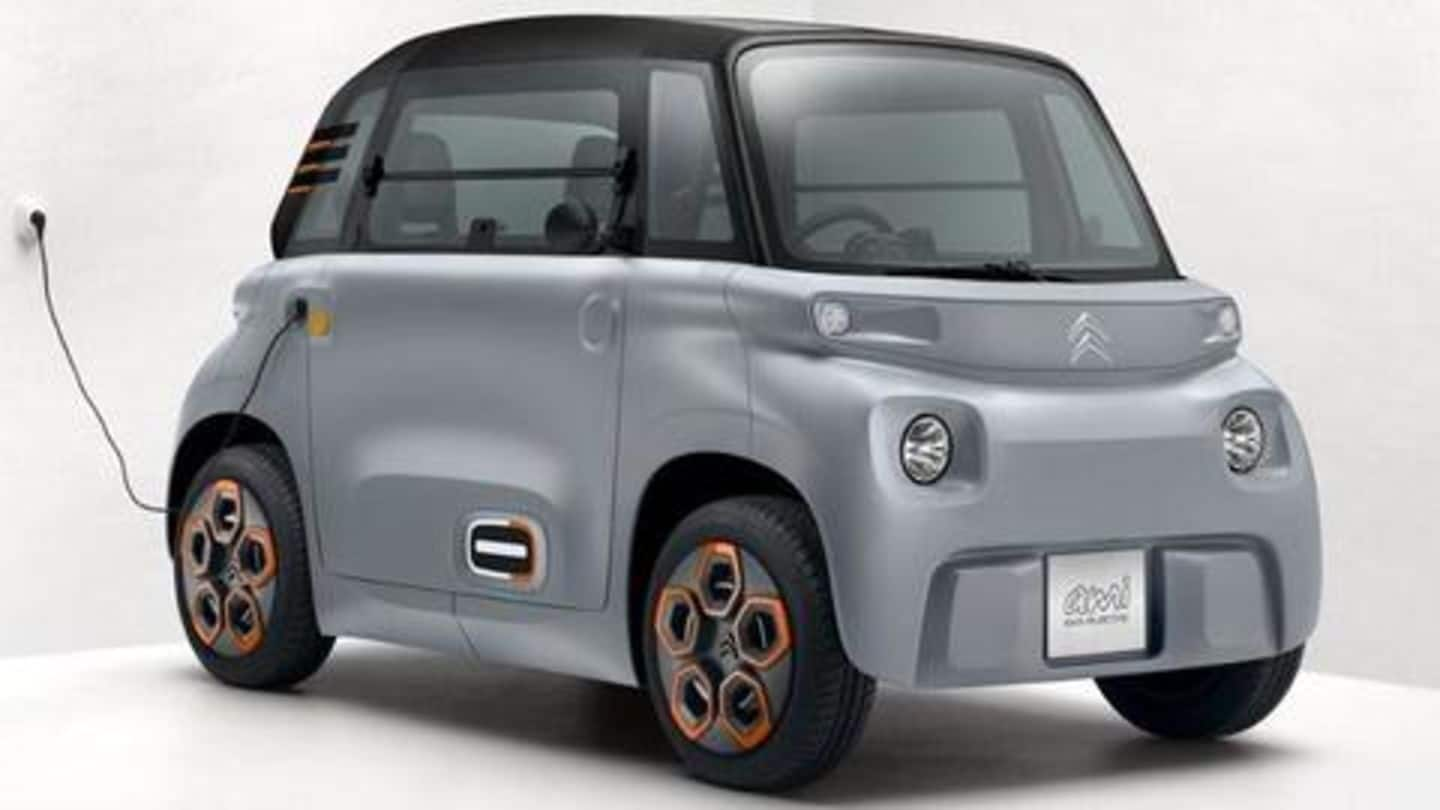 French automaker Citroen has launched the all-electric Ami microcar as a cute-looking, low-cost, and greener alternative to bicycles, mopeds, and scooters. It is a light quadricycle that can accommodate two people and deliver a range of up to 70km on a single charge. The Ami will go on sale in France from March-end itself, and a few months later in other European countries.
The Citroen Ami comes with a boxy design that looks the same whether you see it from the front or back. To maintain the symmetry, the company has also offered a rear-hinged door on the driver's side and a front-hinged door on the passenger's side. It rides on 14-inch wheels, and the compact form-factor makes it easier to park, even in cramped spaces.
Inside, the Ami offers just enough space for two people but the body height and driving position are the same as a full-sized car, according to the company. The interiors are also pretty bare-bones since it's a low-cost quadricycle meant for commuting within the city. Meanwhile, the small dashboard has a dedicated smartphone holder as well as a Bluetooth speaker.
The Ami is powered by a 5.5kWh Lithium-ion battery and packs a 6kW motor that promises a range of around 70km and a top speed of 45km/h. The battery can be charged fully in about 3-hours using a household 220V power socket. Moreover, since the vehicle is classified as a "light quadricycle" it can be driven by 14-year-old kids in France.
Comes with rental, purchase and sharing plans
The Ami costs €6,000 (Rs 4.77 lakh). You can order the microcar online, and Citroen will deliver it to your doorstep. Alternatively, you can also rent it for €19.99 (Rs. 1,600) per month (for 48 months) after making a payment of €2,644 (Rs. 2.10 lakh). There is also a car-sharing option wherein you can borrow the Ami at €0.26 (Rs. 21) per minute.