Bengaluru: Despite removing contractor system, sanitation workers unpaid since months
Bengaluru: Despite removing contractor system, sanitation workers unpaid since months
Written by
Pallabi C Samal
Apr 17, 2018, 01:16 pm
2 min read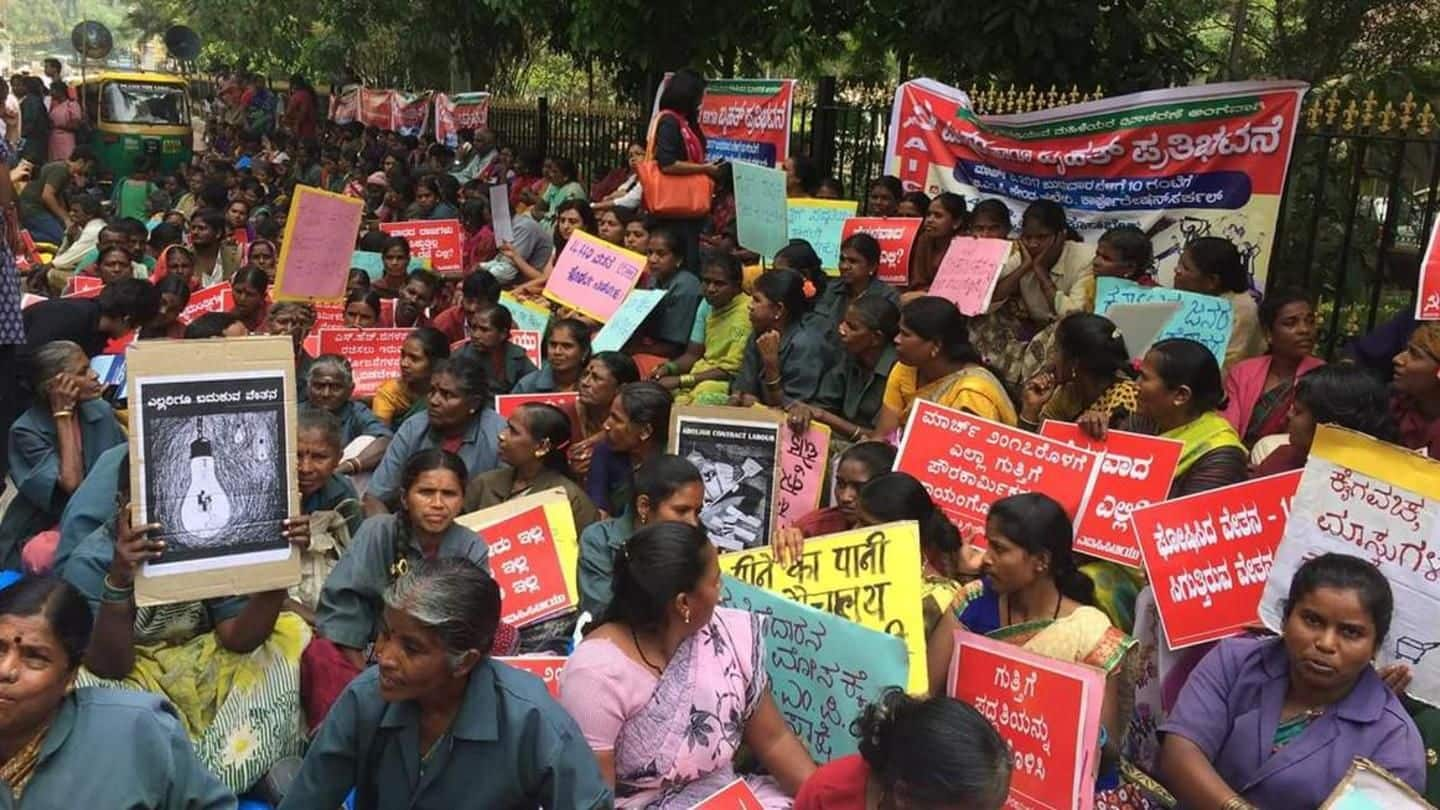 Around 200 sanitation workers in RR Nagar zone took to the streets yesterday to protest against BBMP for not paying their salaries for three months. Not just workers, even vehicle drivers who work in waste collection department face the same issue. Bengaluru's civic body has also not provided them jackets, shoes, etc., which affect their health too, since they handle all sorts of garbage.
Workers not getting paid under direct pay system as well?
Nirmala M, general secretary, Guttige Pourakarmikara Sangha (affiliated to AICCTU), the organizer of the protest, said that workers haven't been paid in four months. That is when BBMP implemented direct pay system, but this protest shows that the situation remains unchanged for the sanitation workers despite getting rid of the contractor system. Earlier too, there were protests over pending dues.
BBMP-contractor argument leaves workers helpless
"BBMP said that contractor has to pay for December, but contractor says BBMP has not paid him and he can pay only 70% of the amount," said a Guttige Pourakarmikara Sangha worker. He further said that old workers are still getting paid, as against the newcomers. "RR Nagar joint commissioner Thippeswamy has assured us that workers will be paid by Thursday," said Nirmala.
In Rahul's presence, Siddaramaiah had assured them of permanent employment
When Congress President Rahul Gandhi met with the civic body workers earlier this month, Karnataka CM Siddaramaiah guaranteed them that they will be made permanent employees and will be eligible for benefits like paid/sick leaves and more, but nothing has been done till now.