Bengaluru residents get coloured water because of illegal dyeing units
Bengaluru residents get coloured water because of illegal dyeing units
Apr 26, 2017, 07:17 pm
2 min read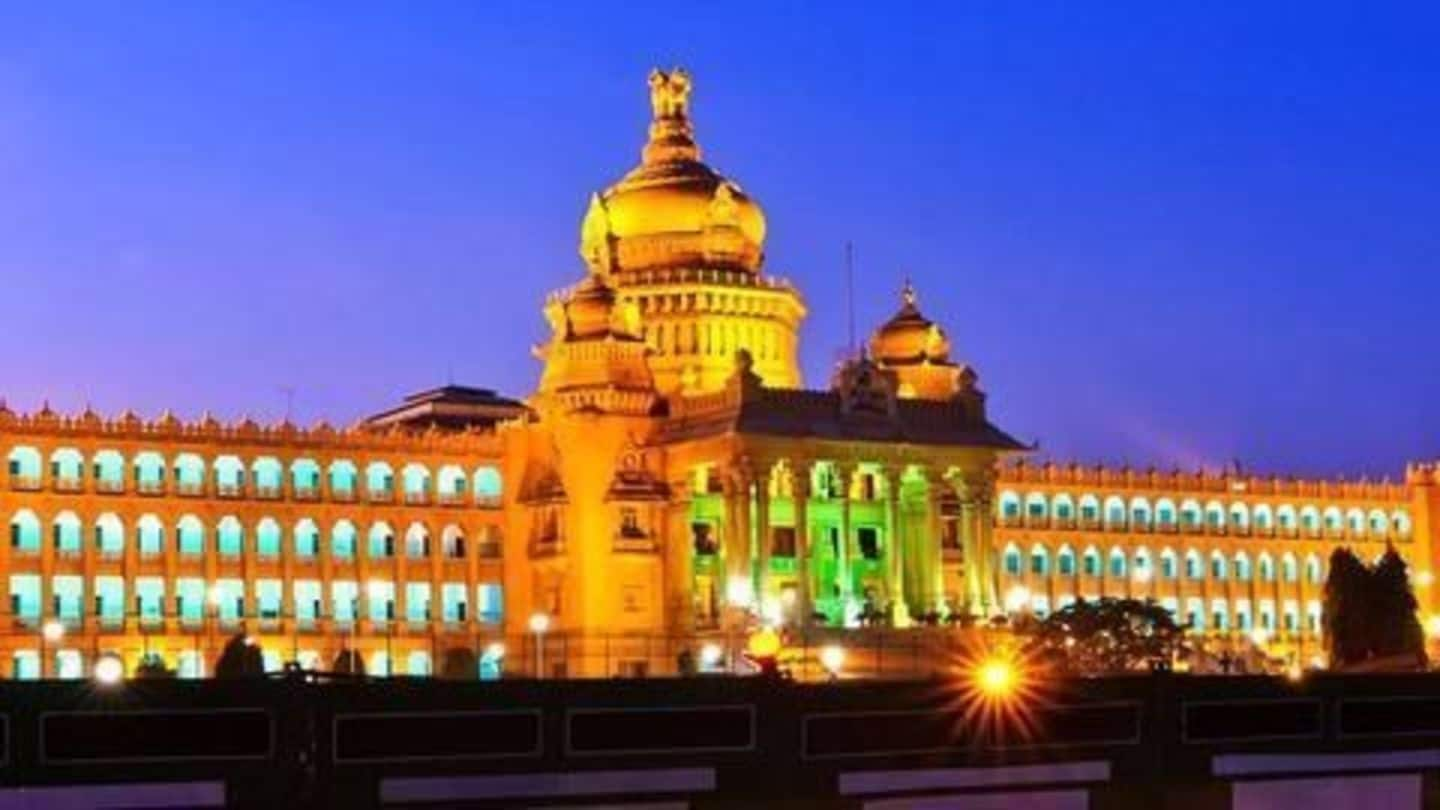 Residents of Shanti Nagar in Bengaluru buy bottled water as their taps give out blue and maroon coloured water; this is because illegal cloth dyeing units are polluting Bengaluru's water sources. Residents are also agitated as their complaint was submitted to the Karnataka State Pollution Control Board (KSPCB) 300 days ago, but nothing has changed. Tap in for more from Bengaluru!
Karnataka makes service charge on dining completely voluntary
The Karnataka government has asked restaurant owners to make service charge completely voluntary. Eateries have been asked to display boards that state "No service charge will be collected here." Furthermore, restaurants are prohibited from disallowing entry to any customer who refuses to pay service charge. Food inspectors, legal metrology officials would implement regular checks to ensure that the policy is being followed.
K.J. George contemplating underground tunnels for Bengaluru
With the failure of the steel flyover project, Development Minister K.J George is now contemplating building underground tunnels. He wants to build four underground tunnels for the purpose of enhancing connectivity; one of them would be along the route of the proposed flyover. The four tunnels would be: Hebbal to Chalukya circle, Jalahalli to Goraguntepalya, SRS Road and Pipeline Road and Nayandahalli to Majestic.
Food in Bengaluru to get cheaper this Independence Day
The Karnataka Government plans to launch Indira Canteens in all 198 wards of Bengaluru on Independence Day this year. CM Siddaramaiah announced that his officials have been instructed to ensure that there is no delay in the opening. Management of the canteens would be undertaken by BBMP, the construction of which would approximately be Rs. 7.5 lakh each.
Lokayukta says 20% officials are highly corrupt
P Vishwanatha Shetty, Karnataka's Lokayukta on Tuesday said that 15-20% government officials in Karnataka are highly corrupt and needed to be extricated to clean the system. Shetty was addressing an industrialists' gathering at the Federation of Karnataka Chambers of Commerce and Industries. He also added that there exist only 10-15% bureaucrats who are completely against accepting bribes.
BBMP programmes fail to eradicate stray dog menace
Bengaluru residents don't seem to have found relief from the problem of stray dogs, which they blame the lax attitude of BBMP for. BBMP's Animal Birth Control (ABC) programme is currently underway in only 2 out of Bengaluru's 8 zones. The main reason behind this is the clash between BBMP and NGOs over payments for the ABC drive.