To-Kannada or not-to-Kannada? Karnataka CBSE, ICSE schools confused
To-Kannada or not-to-Kannada? Karnataka CBSE, ICSE schools confused
Written by
Pallabi C Samal
Apr 17, 2018, 05:18 pm
2 min read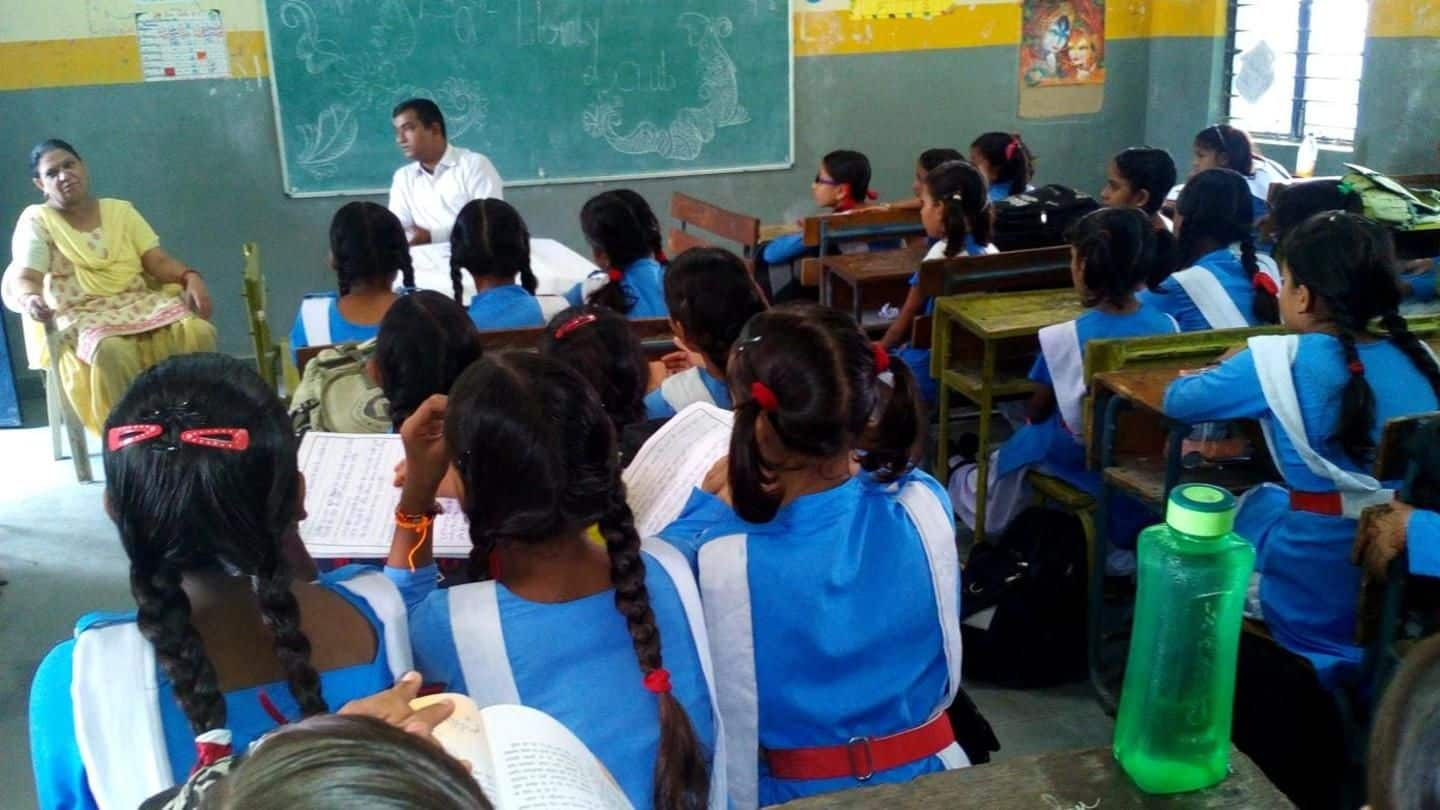 The confusion over whether Kannada should be made mandatory for all Karnataka schools is making the CBSE and ICSE school authorities anxious, as the admission season starts this month. Without the legislature's approval, this rule cannot be applied, and Karnataka goes to polls next month. That means the new legislature will not be formed before the next academic session commences, signalling a major crisis.
The furore after Siddaramaiah-led government's January circular making Kannada mandatory
After the Siddaramaiah-led government's January circular mandating Kannada as first or second language, the Managements of Individual CBSE Schools Association filed a petition in February, saying that this would be violating Central Government's rule of making Hindi the 2nd-language. In a recent meeting with education department, the association said that parents should be given the prerogative to choose Kannada as second or third language.
'Department has agreed in principle, but no circular yet'
"The department has agreed to it (letting parents decide) in principle, but we are yet to receive a circular," said Srinivasan M, President, Managements of Individual CBSE Schools Association, adding that exam rules will also be relaxed if Kannada is made the third language.
Book-list for upcoming academic sessions doesn't mention Kannada textbooks
Meanwhile, the state education department had taken a decision to penalize those schools that have failed to comply with the order. But the book list issued by a central school for the upcoming session doesn't mention Kannada books, even though it has other language textbooks like English and Hindi. Even for classes 1 and 2, Kannada books and materials aren't featured in the list.
'Kannada Language Learning Act amendment not possible right now'
"To implement (the order), Kannada Language Learning Act needs an amendment by the legislature. With elections around the corner, the decision cannot be taken. Also, in many CBSE and ICSE schools, admission has already been completed," said PC Jaffer, commissioner, department of public instruction.