#FinancialBytes: Top 6 apps that help you track personal expenses
#FinancialBytes: Top 6 apps that help you track personal expenses
Written by
Ramya Patelkhana
Apr 28, 2018, 12:18 am
3 min read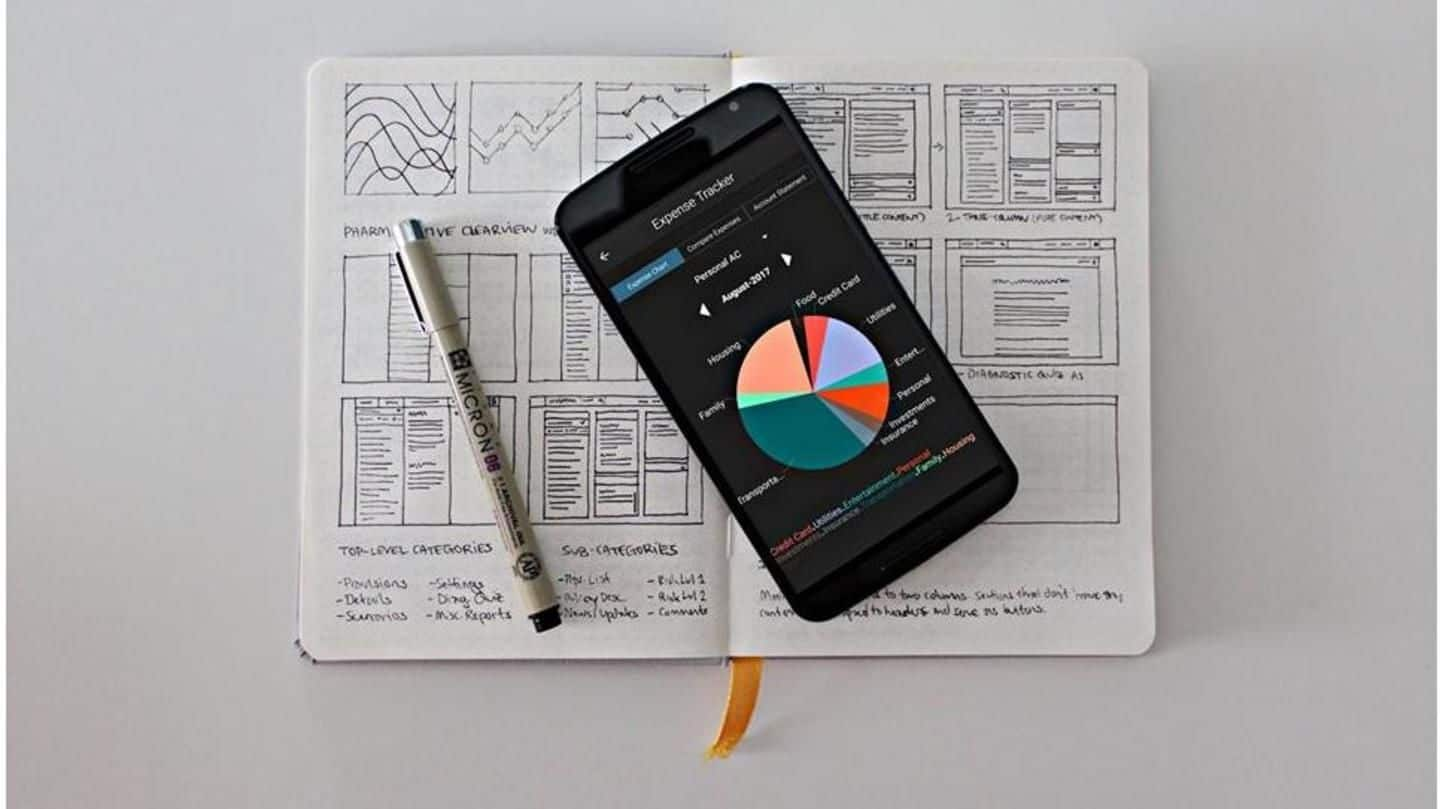 Earning money is difficult but spending it is easy; but it is important to manage money efficiently as it is essential to secure one's future. While most people find it difficult to keep a track on their expenses, a smartphone can help as there are a ton of apps available for better money management. Here are 6 best apps that organize finances and track expenses.
Walnut, one of the best expense manager mobile apps
Walnut Money Manager is one of the most popular Indian apps for tracking expenses. It is available for both Android and iOS. It tracks bank balance, bill-payments, withdrawals, debit/credit card spends, etc. without requiring any bank passwords. It also gives insights into one's spending habits. It analyzes the user's SMS inbox to track expenses and sort them into groups like bills, shopping, fuel, grocery, travel, etc.
Monefy, personal finance app that makes money management easy
Monefy is an easy-to-use money management app, which offers various functions apart from expenditure tracking. It shows the user's spends history as an informative chart or under records history for detailed information. Other features include budget maintenance, bank balance tracking, multi-currency support, customizable categories, calculator, multiple accounts, password protection, etc. It is a free app available for Android, iOS, and Windows phones, too.
Wallet app lets users take control of their finances
Wallet app is a finance planning app that helps users track and control spends and plan their budget, too. It shows expenditure information as easy-to-understand graphs and provides insights about the user's state of finances across cash, banks accounts, debit/credit cards, etc. It also gives an income-expense report. It supports multiple currencies and accounts; the app is available for Android and iOS.
Money View offers several features apart from tracking spends
Money View Money Manager is another great India-specific money managing app available only for Android currently. For tracking expenses, it syncs the SMSes from the banks regarding transactions and shows where the user is spending the most over daily, weekly, and monthly periods through interactive graphs. Other features offered include budget setting, single passbook for multiple bank accounts, investment options, loan options, etc.
Money Lover, an award-winning finance app rapid gaining popularity
Money Lover is another popular app available for Android, iOS, and Windows phones; users can try it on browsers, too. This award-winning app offers money management and expense-tracking features. It maps the user's spends in such a way that they can easily understand where their money is going. It also provides features like spending habits, payment reminders, multi-device syncing, inbuilt calculator, multiple currencies, etc.
Qykly is one of the most feature-rich finance tracking apps
Qykly is an Indian expense manager app that is available for Android users; it is a new feature-rich app that analyzes SMS inbox. It displays lists and graphics of the user's income and expenses so that they can easily understand where, when, and why they are spending most of their money. It categorizes expenses into four major areas - finance, bills, purchases, and travel.