After Air India fiasco, Modi-govt now plans Coal India sale
After Air India fiasco, Modi-govt now plans Coal India sale
Written by
Deepali Aggarwal
Jun 18, 2018, 06:44 pm
2 min read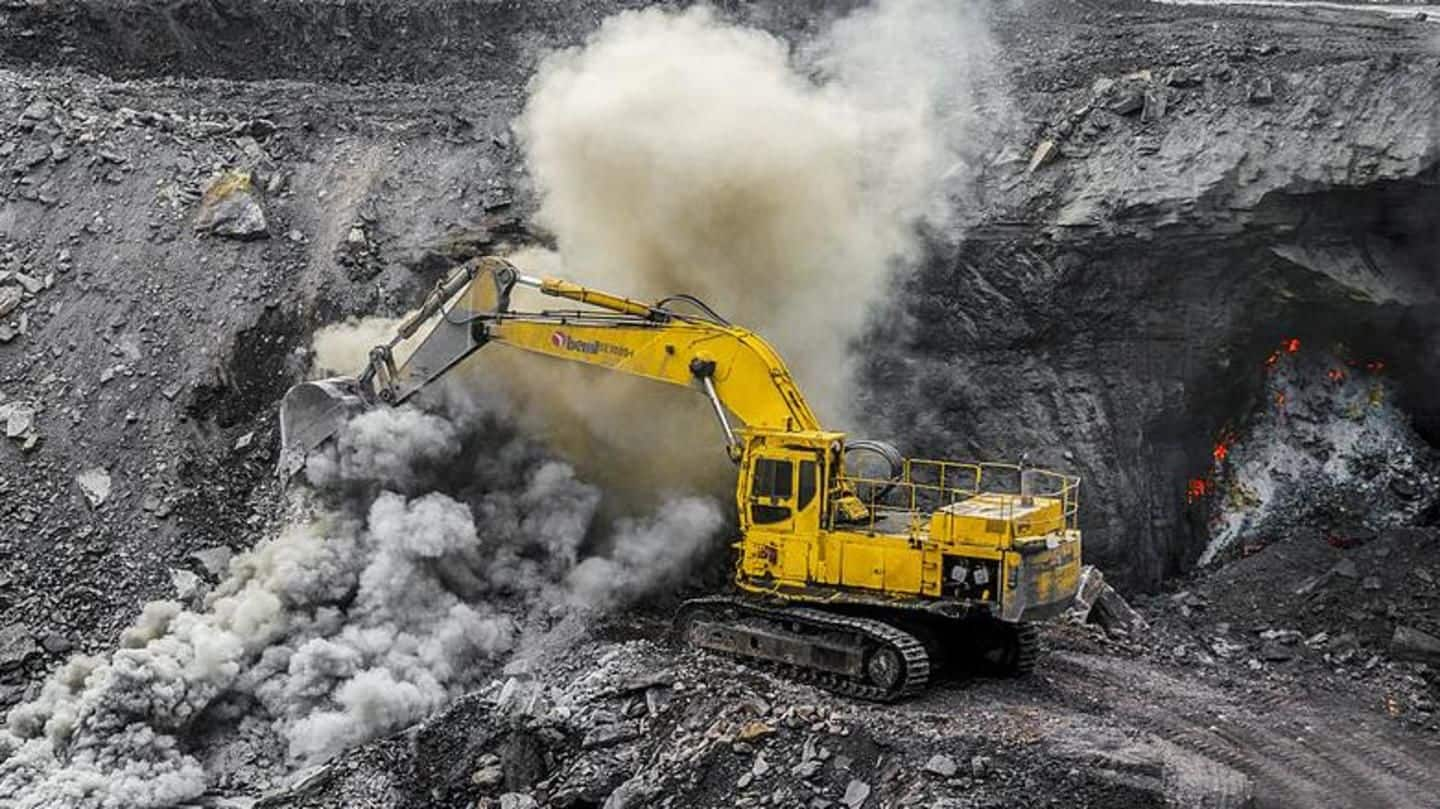 After its unsuccessful bid to sell a 76% stake in cash-strapped flag carrier Air India, Prime Minister Narendra Modi-led government is now reportedly planning to offload a stake in state-run mining giant Coal India, the world's largest miner of fuel. The Indian government, which currently holds over 78% stake in Coal India, had sold its 10% stake for Rs. 22,550cr in 2015. Here's more.
Coal India's profit fell 52% due to high employee cost
Mining major Coal India's net profit for FY18 March-ending quarter fell by 52.3% to Rs. 1,295 crore in comparison to the same quarter last year. The dip was triggered by a sharp rise in the company's employee benefit costs which rose by 80% year-on-year to Rs. 16,654 crore. For the full year, the company's consolidated net profit declined by 24.3% to Rs. 7,020 crore.
Why is the Indian government planning stake sales in PSUs?
In the Union Budget 2018, the government announced that it aims to raise a record Rs. 80,000 crore from asset sales in the running financial year, 10.3% more than the disinvestment target of Rs. 72,500 crore in FY 2017-18. The government had said that through consolidation, mergers and acquisitions, it would integrate the public sector enterprises across the value chain.
Government's recent Air India sale bid turned into a fiasco
Notably, government's recent bid to sell its 76% stake in Air India turned into a shame as it found no bidders for the ailing airline. Apart from concerns over Air India's high debt and losses, government's employee retention demands forced potential bidders to pull their horses back. Further, clauses like the buyer should retain the Air India brand for a specified period were unfavorable.
Which loss-making PSUs can soon feature in govt's disinvestment list?
Loss-making BSNL and MTNL can also feature in government's disinvestment list. Besides Air India, these two Central Public Sector Enterprises (CPSEs) incurred maximum losses in 2016-17 among the 257 operating Public Sector Units. BSNL, MTNL and Air India suffered over 55% of the total losses incurred by the top ten loss-making CPSEs in FY17. Further, as many as 82 CPSEs made losses in 2016-17.