Air Deccan back with its Re 1 air tickets!
Air Deccan back with its Re 1 air tickets!
Dec 13, 2017, 01:03 pm
3 min read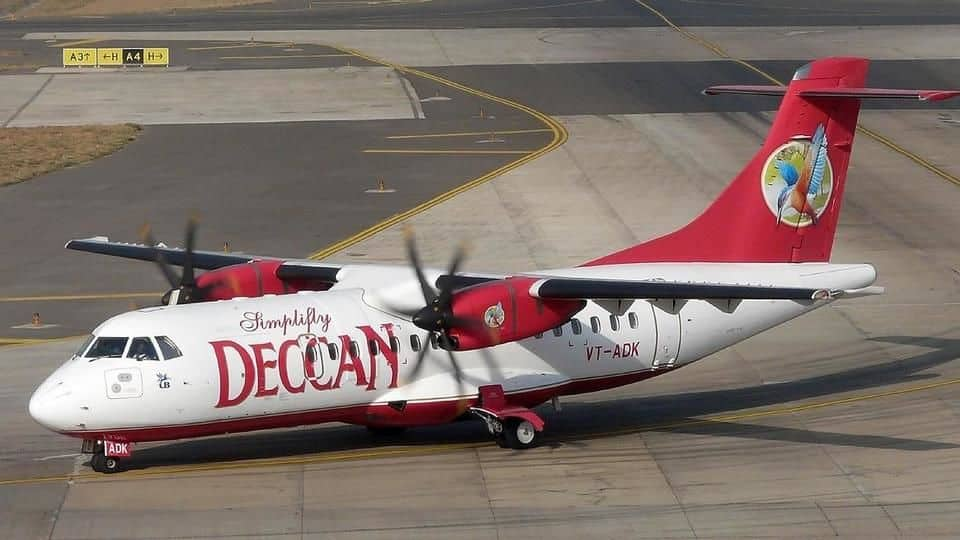 Air Deccan, the first low-cost airline in India which shut operations in 2012, is all set to make a comeback under the government's Udan scheme. It is also bringing back its signature offer: flight tickets at Re 1. It will start with four bases- Delhi, Mumbai, Kolkata and Shillong- and operate flights to smaller cities nearby. Here's everything about its comeback and the offer.
Air Deccan was the brainchild of poltician GR Gopinath
Air Deccan, founded by GR Gopinath in 2003, introduced several new concepts to the Indian aviation industry, including Re 1 airfares, which forced competitors to relook their pricing scheme. In 2007, Vijay Mallya's Kingfisher Airlines acquired it, which was eventually grounded in 2012 under deep financial stress. Five years later, it is restarting operations under Udan with a Nashik-Mumbai flight on December 22.
What's the Udan scheme about?
The Indian government launched an aviation scheme called Regional Connectivity Scheme (RCS) or UDAN, aimed at improving regional connectivity. Under it, unconnected and under-served airports are being revived. Through the regional connectivity scheme, government aims to make flying affordable to masses. Reports stated that the government will cap airfares at Rs.2,500 for at least half the seats for a 500km-journey.
Air Deccan's plans under Udan: Daily flights between cities
Air Deccan will restart operations with daily flights between Nashik and Pune and Mumbai and Jalgaon. It will connect Kolkata to Jamshedpur, Durgapur, Rourkela, Bagdogra, Cooch Behar, Burnpur and Agartala, and Shillong to Dimapur, Imphal, Agartala and Aizawl. It will also connect Delhi to Agra, Ludhiana, Shimla, Dehradun, Pantnagar and Kullu. By January, it will have four planes in operation and one on standby.
It is also bringing back its unprecedented Re 1 tickets, under which it used to offer a few seats on each flight for as low as one rupee. Details haven't been released yet, but they were earlier sold on the internet, just like normal tickets.
The problem of slots at the Delhi and Mumbai airports
Gopinath says Air Deccan is facing difficulty getting slots and parking at the congested Delhi and Mumbai airports. The issue is that smaller planes don't have to pay fees to airports, so airports don't get any revenue from them. Gopinath said they initially didn't get even one slot. However, a Delhi airport spokesperson said it had already been offered six.
The other UDAN operators and their status
SpiceJet, Alliance Air and Trujet, who have also been awarded some of the 128 initial routes under Udan, have already started operations. Air Odisha (50) and Air Deccan (34) had won the maximum routes. However, only 15 of the 128 have been operationalized till now.