Airtel gets 5G ready. Enough to topple Jio?
Airtel gets 5G ready. Enough to topple Jio?
Written by
Anish Chakraborty
Sep 27, 2017, 01:51 pm
2 min read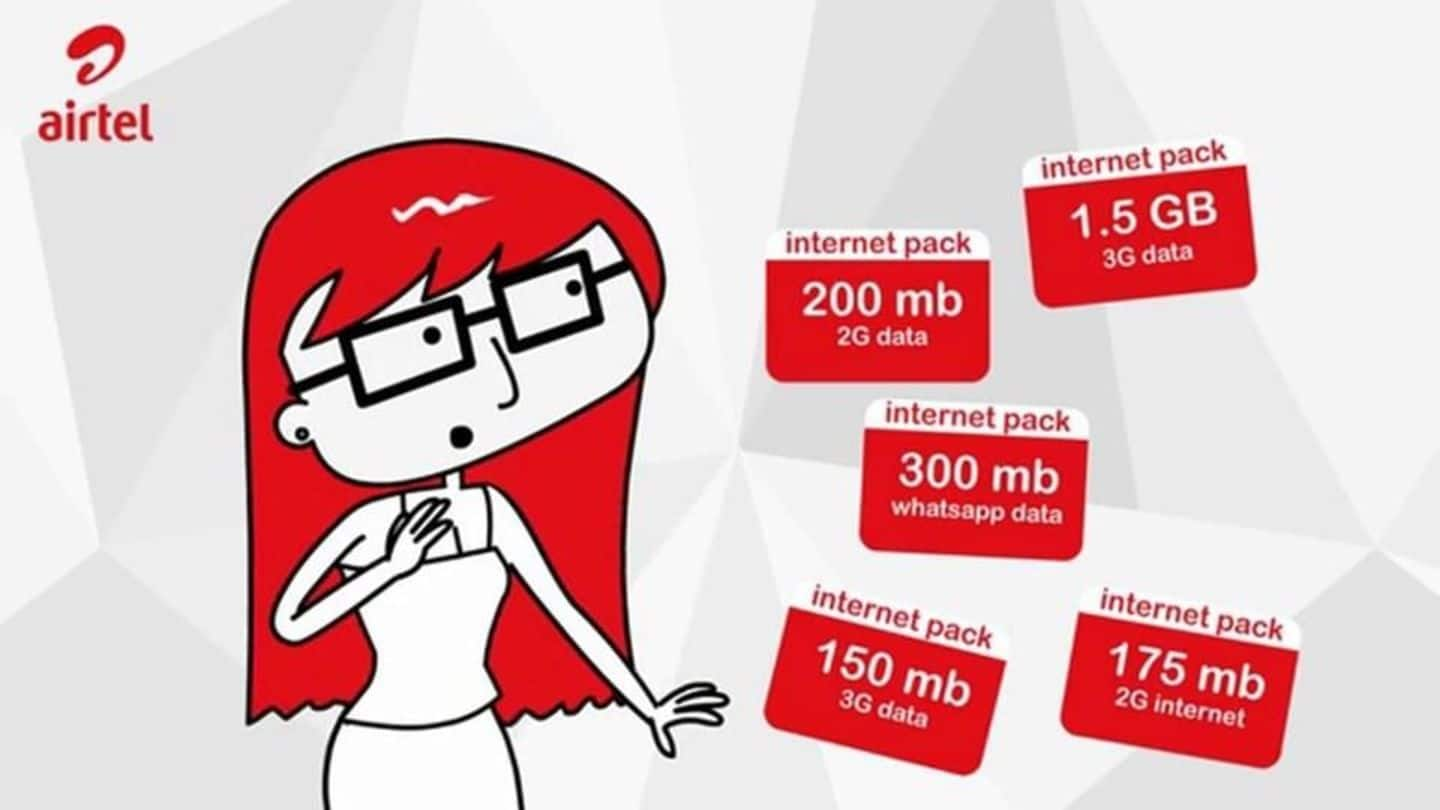 Telecom major Airtel has started deploying India's first state-of-the-art Massive Multiple-Input Multiple-Output (MIMO) technology. The first deployment round will take place in Bengaluru and Kolkata. Gradually, it will be spread to other parts of the country. MIMO is a key enabler for being 5G ready. Moreover, it'll let Airtel expand its current network capacity without any extra spectrum addition. Here's more.
Deploying MIMO technology is an integral part of Airtel's network transformation program, Project Leap. Once, it's completely deployed, it's estimated that Airtel's existing network capacity will get expanded by five to seven folds, without requiring an addition to the existing spectrum. This will be a great boost for the firm's spectral efficiency. Hopefully, this technology will provide Airtel with the much-needed edge over Jio.
Airtel in a statement said, "Customers will now be able to experience two to three times' superfast speeds on the existing 4G network. Data speeds will now also be seamless, offering enhanced user experience even indoors, in crowded places and high-rise buildings." MIMO is essentially a pre-5G technology, which makes a network ready for surges in data demand prior to its 5G transition.
Riding on the Internet boom
Massive MIMO deployment makes use of environment-friendly technology, leaving behind a very little amount of carbon footprint. Bharti Airtel Networks director Abhay Savargaonkar said, "India is fast striding towards exponential and unprecedented data growth. Our latest deployment of Massive MIMO will help us serve this demand and would also give an impetus to build a future-ready network."
Bringing in reinforcements
It'd provide Airtel users with a much faster data speed on their current 4G devices sans the need to upgrade or tariff change. Recently, Airtel allied with Korean telecommunications service provider SK Telecom to use the latter's expertise in improving its network. Now, Airtel and SKT will work towards creating an ecosystem to introduce 5G standards, Internet of Things (IoT) etc in India.
Meanwhile, telco leaders, involved in the feud over IUC charges, i.e. Reliance Industries's chairman Mukesh Ambani, Aditya Birla Group's (Idea cellular) Kumar Mangalam Birla and Bharti Airtel's Sunil Mittal, will address at a mobile summit today. It will also be attended by communications minister Manoj Sinha, law and IT minister Ravi Shankar Prasad, Telecom secretary Aruna Sundararajan and electronics and IT secretary Ajay Prakash Sawhney.