Rivaling Jio Fiber, Airtel launches 1Gbps V-Fiber broadband plan
Rivaling Jio Fiber, Airtel launches 1Gbps V-Fiber broadband plan
Sep 11, 2019, 07:35 pm
2 min read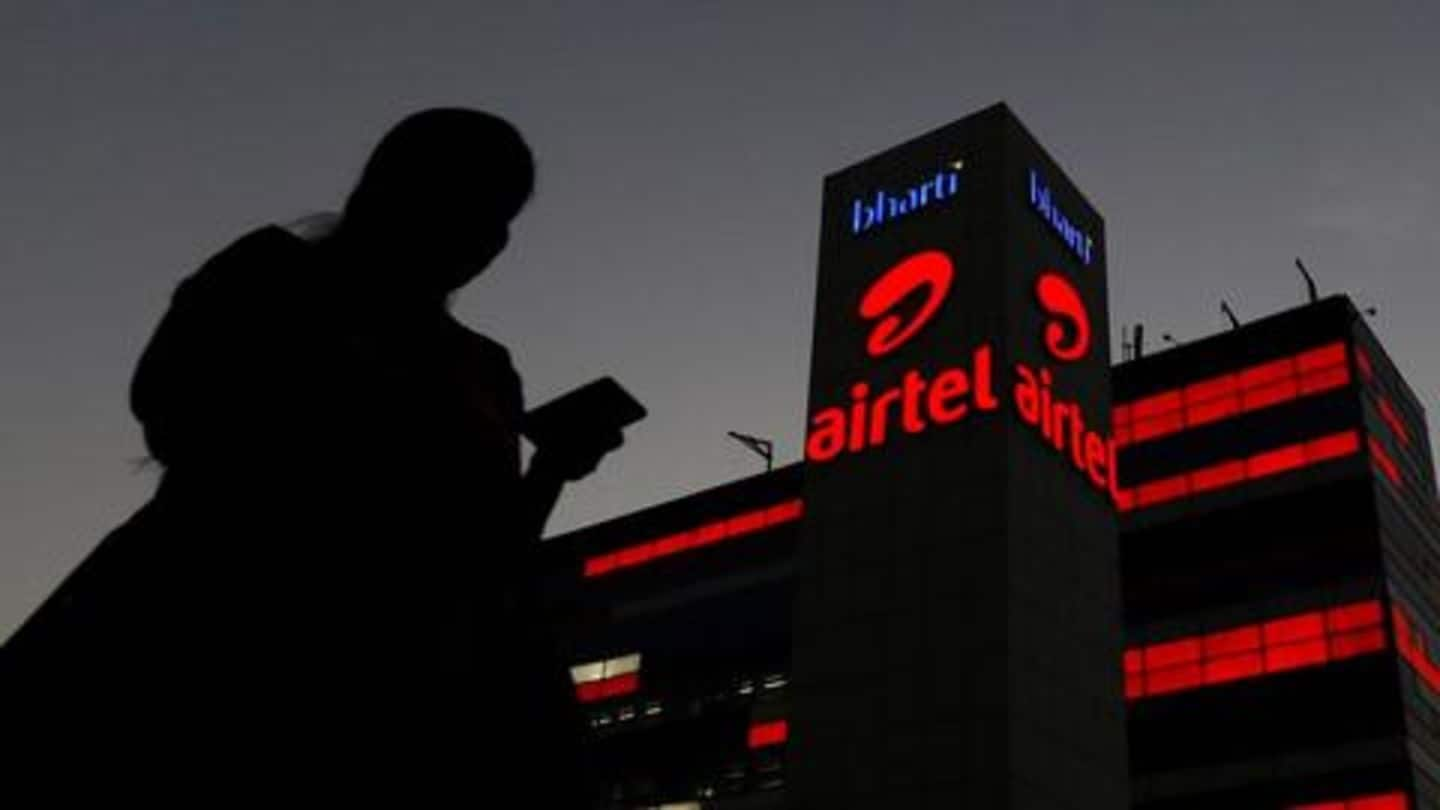 From rebranding its Airtel TV app service to launching new Android-based set-top boxes and TV Stick, Airtel is holding no bars in taking on Reliance Jio. In the latest volley, the Sunil Mittal-led telco has introduced a new 1Gbps V-Fiber broadband plan in India to rival against Reliance's Jio Fiber Platinum plan. Here's how the two compare.
What do you get with Airtel's 1Gbps broadband plan?
Airtel V-Fiber's 'Ultra' plan promises upto 1Gbps broadband speed and unlimited data access at Rs. 3,999/month. However, once you exhaust the FUP limit of 3,333GB, the speed will reduce to 1Mbps. The plan also offers unlimited local+STD calling along with #AirtelThanks benefits including free 3-months of Netflix subscription, Amazon Prime annual subscription, and full-access to ZEE5 as well as Airtel Xstream online streaming service.
Presently, Airtel's Ultra V-Fiber plan is available in select cities
Currently, Airtel V-Fiber's 'Ultra' plan is available in Delhi-NCR, Mumbai, Pune, Bengaluru, Hyderabad, Chennai, Chandigarh, Kolkata, Indore, Jaipur, and Ahmedabad. However, Airtel is likely to introduce the plan to other cities as well and you can check the availability on the company's website.
So, how does Jio Fiber plan fare against Airtel's offering?
Airtel V-Fiber's 'Ultra' plan takes on Jio Fiber's Platinum plan. The premium monthly option offers upto 1Gbps broadband speed and unlimited data. However, it is not a truly high-speed unlimited plan as Jio has set an FUP limit of 2,500GB. Once you cross this data limit, you will continue to get Internet access but at 1Mbps speed. Notably, the Platinum plan costs Rs. 3,999/month.
Jio Fiber's plan also comes with a bunch of freebies
Meanwhile, Jio Fiber's Platinum plan comes with a host of benefits including free local+STD voice calls, video calling/conferencing, zero-latency gaming, Norton security for upto 5 devices, First-Day-First-Show movies, VR experience, and an annual subscription of OTT apps. Moreover, if you opt for the annual Welcome Offer, you'll get a free 32-inch HD TV, 4K Jio set-top box, and Jio Home Gateway device.