Apple employee fired for sending customer's intimate photos to himself
Apple employee fired for sending customer's intimate photos to himself
Written by
Siddhant Pandey
Nov 14, 2019, 01:14 am
3 min read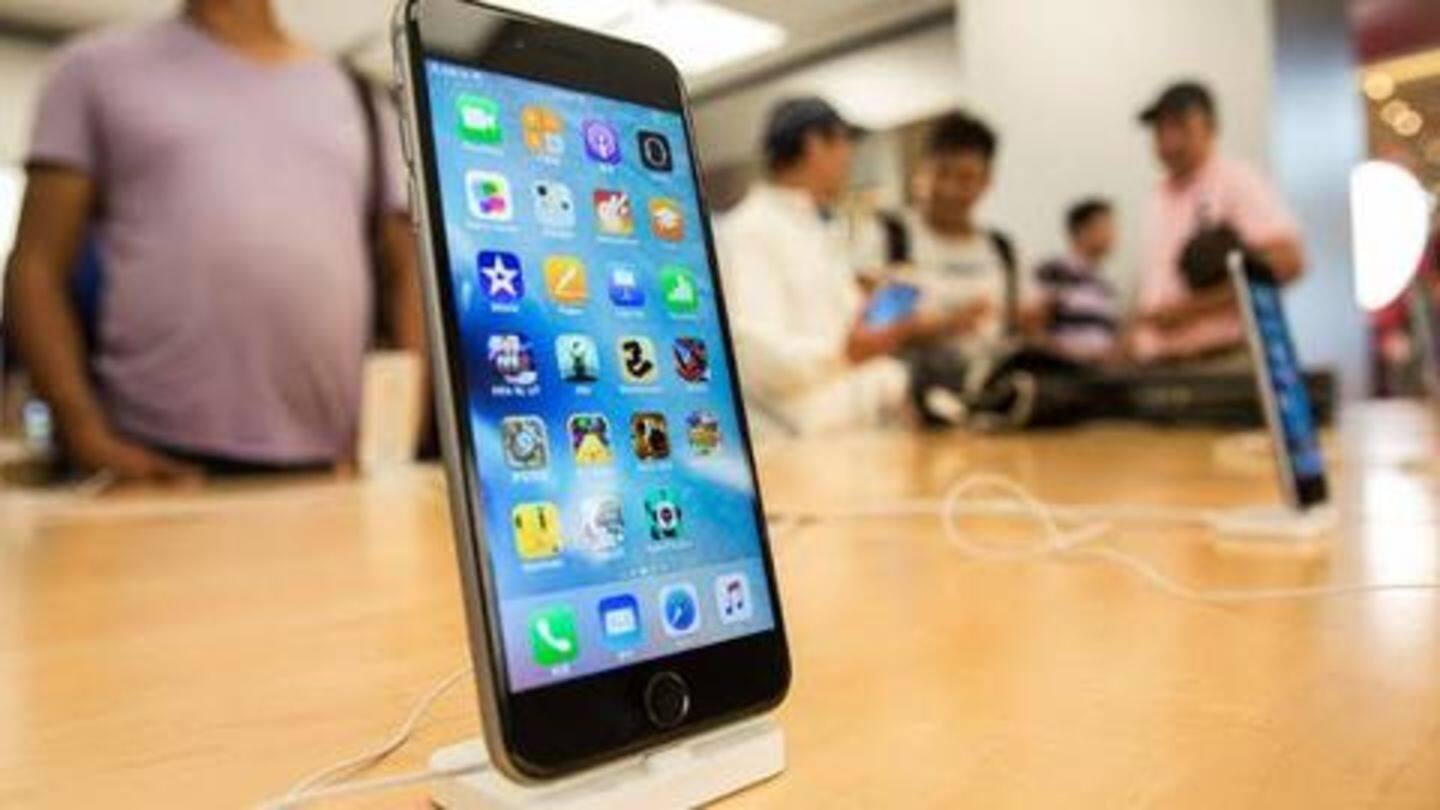 In a shocking incident, an Apple Store employee allegedly stole intimate photos from the phone of a customer who wanted its screen repaired in Bakersfield, California (United States). Bakersfield resident Gloria Fuentes claimed that an employee at the Valley Plaza Mall Apple Store sent an intimate picture from her phone to himself while repairing her phone's screen. Here's what happened.
Employee asked for phone passcode twice, customer claimed
In a Facebook post, Fuentes said that she had planned to delete all financial and personal information from her phone ahead of the repair, however, since her appointment at the Apple Store was advanced, she couldn't find the time to delete photos from the phone's gallery. Fuentes claimed the Apple Store employee was "messing around" with her phone and asked for her passcode twice.
'Photo had my geolocation; he also knows where I live!'
At first, Fuentes didn't think much of it, however, she added, when she went home, she saw a message to an unsaved number and "instantly wanted to cry." She said, "This guy went through my gallery and sent himself one of my EXTREMELY PERSONAL pictures that I took for my boyfriend and it had my geolocation on so he also knows where I live!"
'Could not express how disgusted I felt'
Fuentes said the picture was a year old so, "he had to have scrolled up for a while to get that picture." She wrote, "I could not express how disgusted I felt and how long I cried after I saw this!"
Fuentes to press legal charges against employee
After spotting the text, Fuentes went back to the Apple Store to confront the employee. She claimed that he admitted it was his number, however, "did not know how the photo got sent." The store manager said he would look into it, Fuentes said. "I'm going to be pressing legal charges against him," she said, adding that the employee needs to be held accountable.
Apple launched internal probe; employee fired
Further, an Apple spokesperson told Mashable, "We are grateful to the customer for bringing this deeply concerning situation to our attention." They added, "Apple immediately launched an internal investigation and determined that the employee acted far outside the privacy guidelines to which we hold all Apple employees. He is no longer associated with our company." The Bakersfield Police Department is reportedly probing the case.
Similar incidents have happened in the past
Shockingly, this isn't the first time a tech support employee has taken advantage of their access to your privacy. In October, a Verizon employee sent a customer's personal photos to himself while helping her transfer data in Park City, Utah. In 2016, multiple Apple Store employees in Australia were fired for stealing photos from customers' phones and rating them on the basis of attractiveness.