Air India Privatization: Carrier to be split into 2
Air India Privatization: Carrier to be split into 2
Written by
NewsBytes Desk
Edited by
Shikha Chaudhry
Dec 12, 2017, 01:16 pm
3 min read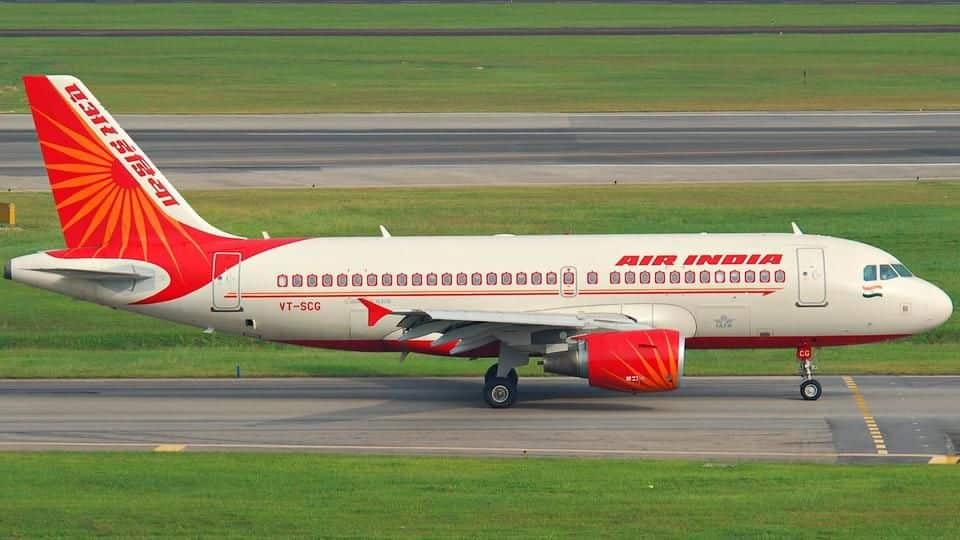 The government's Air India privatization plan seems to have taken shape. The Centre would split the state-run airline into two before sale. Air India and its wholly-owned profitable subsidiary Air India Express, undertaking West Asia operations would be sold as one entity. A special purpose vehicle, including Air India's Rs. 32,000crore working-capital debt, other subsidiaries, and assets (lands/buildings), would be sold later. Here's more.
Plan to conclude AI-AIE sale by end of fiscal
The plan for combining Air India and Air India Express for sale and later monetizing the special purpose vehicle (SPV) was detailed in a Cabinet note prepared on the recommendations made by Finance Minister Arun Jaitley, said official sources. They intend to sell Air India-Air India Express by the end of the current fiscal; the balance transactions would be undertaken in due course.
Air India's subsidiaries, assets
Air India has four subsidiaries: Air India Charters (owner of AIE), Airline Allied Services (Alliance Air's owner), Air India Air Transport, and Air India Engineering Services. It also has several downstream firms and joint-ventures. Its physical assets include the aircraft fleet, also Boeing Dreamliners, land parcels, buildings (in India and abroad), valuable bilateral flying/landing rights, aircraft parking slots at airports around the globe.
Centre may receive Rs. 15,000cr from AI-AIE sale
According to official sources, AI-AIE's prospective buyer would take over the state-run carrier's 12,000-strong workforce, 115 aircraft, headquarters at Delhi's Gurudwara Rakabganj Road, along with its Rs. 20,000crore aircraft-related loans and Rs. 8,000crore due to oil companies. Some officials said the government is likely to receive nearly Rs. 15,000crore from the AI-AIE sale this year; accurate valuations haven't been done yet.
Sale of special purpose vehicle
On the other hand, the proposed special purpose vehicle (SPV) would negotiate for settling the massive Rs. 32,000crore debt of Air India. Sources say that banks may have to "take a haircut" (agree to accept less money). The banks which lent money to the national carrier have reportedly expressed willingness to negotiate with the government on settling Air India's loans.
Will the government retain a stake in AI?
The Centre would decide whether it would retain a minority stake in Air India. But keeping Air India in its fold would be a very expensive proposition. It will have to infuse more than Rs. 50,000crore under a proposed AI revival plan, entailing the carrier to remain as a state-run entity. The government has already infused Rs. 30,000crore in the last few years.
Foreign airlines to bid for Air India: Reports
Despite efforts to revive Air India, the airline did not post a profit in the last decade. It reported a net loss of Rs. 3,837cr in 2015-16. Reportedly, a foreign airline and an Indian carrier are likely to bid for Air India jointly. Foreign airlines can acquire up to 49% stake in Indian carriers, under the existing Foreign Direct Investment (FDI) rules.